Readers flocked to Supply House Times this year for the latest information on new products and technologies, industry news and market trends. Here's a countdown of the top 10 articles you read the most in 2021 based on the number of unique pageviews on www.supplyht.com.
It is pretty rare to see a private, family-owned company reach fourth-generation leadership, much less fifth. For more than a century — 120 years to be exact — the Dowd family has led Charlotte, North Carolina-based pipe and fitting manufacturer Charlotte Pipe and Foundry. Built by W. Frank Dowd in 1901, the original foundry in Charlotte employed 25 men and produced cast iron soil pipe and fittings. Since that time, the manufacturer has grown through four generations of Dowd family executives and has expanded its product lines to include plastic pipe and fittings, commercial castings and more; the company is the only manufacturer of both cast iron and plastic plumbing systems.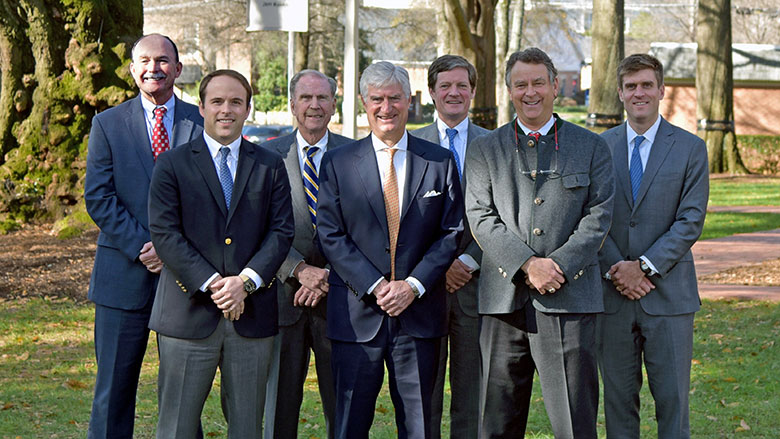 Over its 100-year history, welding has become one of the most essential technical skills in manufacturing and fabrication. The process of using high-temperature, electrical-powered heat to fuse two pieces of metal or synthetic material has been incorporated throughout the industry in an increasingly wide variety of applications that rely on a range of tools and techniques. Illustrating its critical utility in the industry, more than 60% of American welders are employed in manufacturing.
F.W. Webb Branch 66 in Elmwood Park, New Jersey has quite the backstory to it. Branch 66 used to be known as Bergen Industrial Supply until F.W. Webb purchased the fellow AD buying group member from owner Jim LaPorte in 2013. Bergen had been a local commercial/industrial institution dating back some five decades when LaPorte started the company in 1965. LaPorte, a revered individual in local circles and throughout our industry, died recently at the age of 89.
Danielle Laird, national accounts manager for Bradford White, absolutely loves the industry and the company she works for. After developing relationships and exposure to the manufacturer and wholesale channels through her time with Affiliated Distributors (AD) and US Supply, Laird began her journey with Bradford White as marketing manager in 2016. Through her four and a half years with the manufacturer, Laird has held three roles — so far. After three years as marketing manager, Laird became the first woman within the company to land an outside sales role in 2019. Not too long after, in December 2020, she was promoted to national accounts manager. Laird says she is so thankful to have found Bradford White, and the company does a great job of attracting both women and the next generation.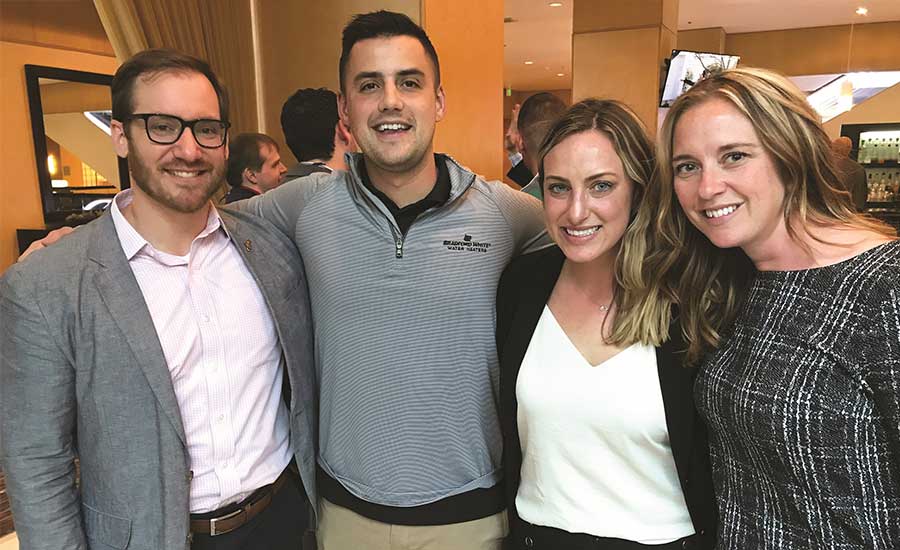 I asked a bunch of heating contractor friends what was missing from their wholesaler's stock and how they felt about that. They had some interesting things to say and I thought you might want to listen in. One contractor who specializes in piping steam boilers said he missed American-made fittings and pipe. Another heating professional said there was a lack of knowledge at the wholesalers when it comes to hydronics. 
The industrial PVF sector is facing a set of challenges that market experts describe as "the perfect storm." Top concerns among pros in the industrial sector include commodity price increases, tariffs and trade disruption, freight inflation, fleet shortages and — of course — the ongoing lack of skilled labor. These factors are working together to create the major disruption the PVF industry is facing.
In 2011, Milwaukee Tool and Uponor came together to launch the first M12 ProPEX Expander, a tool that changed the way many plumbing and mechanical contractors installed ProPEX fittings. A decade later in January 2021, the two manufacturers launched the M12 FUEL ProPEX Expander with the goal of creating a complete solution to provide the industry's most consistent installs. This launch continues an ongoing relationship between Uponor and Milwaukee where the two manufacturers share expertise in PEX and power tools respectively to provide expander solutions for installers. 
On a recent episode of the American Supply Association's Town Hall Interview Series, ASA Vice President of Sales and Membership Mike Miazga dove into the latest oil and gas happenings with Mike Sommers, president and CEO of the American Petroleum Institute. ASA Industrial Piping Division members submitted questions for the interview, and Sommers tackled hot topics such as engaging with the new administration, stabilizing oil and gas prices, fracking and reducing emissions.
According to Coherent Market Insights, the global tankless water heater market is estimated to account for $29.7 billion in terms of value by the end of 2027, witnessing a compound annual growth rate of 5.7% during the forecast period 2020-2027. There are many benefits of tankless heaters that have driven the market to this growth — space saving and efficiency for example — and as the consumer demand for instant, endless hot water increases, so does the demand for tankless.
Family business takes on a new meaning when you walk into Addison, Illinois-based Porter Pipe & Supply. Visitors, longtime customers and brand-new team members alike say they feel a welcoming, family-like energy throughout the company's locations — no matter which of its five branches you're in. As of November this year, Porter Pipe & Supply will be celebrating 45 years in business, three generations of family executive leadership, and now, taking home Supply House Times' 2021 Supply House of the Year award.