Contact Us
Supply House Times is written for wholesalers-distributors and their suppliers in the plumbing-heating-cooling-piping (PHCP) and industrial pipe-valve-fitting (PVF) industry. We are the official publication of the American Supply Association (ASA).
We are the No. 1 media brand serving wholesale distributors and manufacturers representatives of plumbing, bath & kitchen, industrial PVF, radiant & hydronics, and HVAC products. Our subscribers, including every member of the American Supply Association, know to turn to us for the industry's most reliable information.
---
---
Supply House Times Editorial
Research Database Access and Survey Deployment
Contact us today to speak with a research specialist about your next project!
Additional Services
Lisa Rahimpour, Senior Production Manager
13426 Carriveau Rd.
Spruce, MI. 48762
Phone: 248-786-1252
Fax: 248-244-3910
Contact Lisa
Mike Robinson, Design Director
Phone: 734-975-4620
Fax: 248-502-1056
Contact Mike
Anna Williams, Administrative Assistant
2401 W. Big Beaver Rd., Suite 700
Troy, MI 48084
Phone: 248-786-1578
Fax: 248-786-1405
Contact Anna
Jill L. DeVries, Reprint Manager
2401 W. Big Beaver Rd., Suite 700
Troy, MI 48084
Phone: 248-244-1726
Fax: 248-244-3934
Reprints to order reprints online now.
Single Copy Sales
Visit our store to purchase back issues.
Subscription Questions?
Supply House Times Subscription Services
PO BOX 2146
Skokie, IL 60076-7846
Tel. (800) 952-6643
Fax: (847) 763-9538
supplyhousetimes@omeda.com
Subscribe
Renew
Connect with SHT
List Rental
Infogroup
For postal and/or email information please contact:
Kevin Collopy
402-836-6265
Contact Kevin
Michael Costantino
402-836-6266
Contact Michael
Privacy Policy
Please read our Privacy Policy
---
About BNP Media
BNP Media is one of the country's leading business-to-business media companies serving industry professionals across 50+ industries through magazines, custom media, enewsletters, website conferences, events and market research. BNP Media is commited to helping professionals succeed in business by providing superior information.
We have advertisers and readers around the world, and can translate our publications in any language, depending on our clients' needs. Founded in 1926, BNP Media is a fourth-generation, family-run business headquartered in Troy, Michigan with regional offices around the country.
Visit our website at www.bnpmedia.com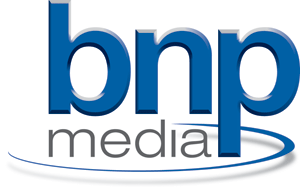 ---