It is pretty rare to see a private, family-owned company reach fourth-generation leadership, much less fifth.  
For more than a century — 120 years to be exact — the Dowd family has led Charlotte, North Carolina-based pipe and fitting manufacturer Charlotte Pipe and Foundry. Built by W. Frank Dowd in 1901, the original foundry in Charlotte employed 25 men and produced cast iron soil pipe and fittings. Since that time, the manufacturer has grown through four generations of Dowd family executives and has expanded its product lines to include plastic pipe and fittings, commercial castings and more; the company is the only manufacturer of both cast iron and plastic plumbing systems.
In 1926, W. Frank Dowd's son, Frank Dowd II, began leading Charlotte Pipe, and by the 1950s, the third generation of Dowd men — Dowd II's two sons, Frank Dowd Jr. and Roddey Dowd — had joined the company.
Today, Charlotte Pipe is led by Chairman Frank Dowd IV, CEO Roddey Dowd Jr. and President Hooper Hardison.
In its 120th year of existence, Charlotte Pipe and Foundry is inducted into Supply House Times' PVF Ring of Honor. The annual award is given to a PVF manufacturer or master distributor that has enjoyed recent success through the execution of progressive and innovative best practices. As the award's eighth inductee, Charlotte Pipe joins NIBCO (2020), Midland Industries (2019), Merfish Pipe & Supply (2018), United Pipe & Supply (2017), Apollo Valves (2016), Penn Machine (2015) and Industrial Valco (2014).


Integrity through-and-through
In its mission statement, the company states, "Integrity is our foundation, meeting the expectations of our customers, associates and owners is our commitment." According to Hardison, Charlotte Pipe has made it 120 years because of the strong, family foundation it was built upon and its commitment to the values in its mission statement.
"Charlotte Pipe has lasted 120 years and counting because the Dowd family has had a singular focus to produce high-quality products and to take care of their hard-working associates," he explains. "The mission — to operate with integrity and to meet the expectations of our customers, associates and owners — remains the guiding force every day."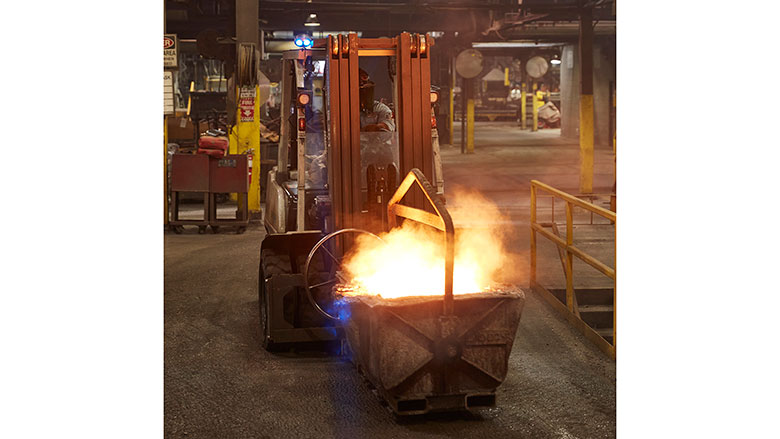 Also in the company's statement of values is its commitment to meet customer expectations — something that has grown increasingly challenging over the past 24 months. Hardison explains that without a firm foundation and clear principles, a company can waiver in its ability to meet these expectations.
"When faced with tough times, if you don't have a firm set of beliefs and principles to guide your business decision-making, you can get lost," he says. "As our Chairman Frank Dowd IV often says, 'If you don't know where you are going, any road will take you there.' When things are going well, it is easy to get complacent. The unprecedented challenge of a global pandemic sharpened our resolve to take care of our essential workforce and our customers."
Mark Mitchell, president of North Carolina-based distributor Baker Mitchell Plumbing Co., says Charlotte Pipe is known for its loyality and support of customers. "Charlotte Pipe has been a partner and the largest vendor of Baker-Mitchell for 76 years," he says. "I consider them our family as they have helped our family business grow through good times and bad and have never let us down. They are very supportive of their loyal customers and are easy to work with on special projects. We are fortunate to have them help us grow over the years and we are very appreciative of their support and friendship."
It hasn't been easy for PVF manufacturers and distributors to meet consumer demand over the past year. According to Hardison, the Charlotte Pipe team has stepped up in a big way to these extraordinary challenges.
"To meet these challenges, our sales, forecasting and plant operations folks have stepped up their internal communication and coordination," he says. "In turn, we are communicating better than ever with our customers to keep them informed of inventory levels, shipping schedules and other aspects of the current market. While we can always find ways to improve, we are doing our best and our customers seem to appreciate our efforts."


Longevity is key
Because of Charlotte Pipe's commitment to integrity and respect, the company experiences very little turnover, with many associates working at the company for more than 30 to 40 years.
"Every company believes their culture is unique, and many companies in our industry have strong legacies. But Charlotte Pipe's culture, as reflected in our mission statement, is the reason we have associates who work here for 30 or 40 years or more, following in the footsteps of their mothers, fathers, aunts, uncles, cousins, etc.," Hardison notes. "And this culture is why we are not experiencing turnover and labor recruitment problems right now. We remain loyal to our associates, and all of us are proud of the work we do every day to make this a great company."
Hardison adds that the company's culture is its best recruitment tool. This culture, coupled with generous pay and benefits and the offering of a clean, safe environment to work in, leads to longevity with its employees.
"We take care of our associates and in return, our associates take care of Charlotte Pipe. We primarily hire new associates through word-of-mouth or from friends and family recommendations, which is why we have a very tight-knit, dedicated workforce."


Technology meshed with relationships
Charlotte Pipe credits its ability to branch into new markets and achieve continuous growth for more than 100 years to the strong relationships it has built with wholesaler-distributors and manufacturers' reps. Hardison says the company's commitment to customer service extends beyond its internal team.
"We have always worked hard to build and enhance our relationships with our distributor customers.  We view them as our partners. These strong wholesale relationships have enabled us to grow our business through the years," Hardison explains. "Additionally, our independent sales reps are the best in the industry. They are on the front lines every day providing outstanding service for both our wholesale and contractor customers."
Jeff Worly, president and COO of Columbus, Ohio-based plumbing distributor Worly Plumbing Supply, can vouch for Charlotte Pipe's focus on relationships. "Charlotte Pipe has represented best-in-class in service and quality for many years. The relationship between Worly and Charlotte goes back more than 40 years, where we have grown together as partners in the markets we serve," he says. "It is a pleasure to continue to work with a first class company. Congratulations to the entire Charlotte Pipe and Foundry family."
In order to fuel and develop these strong partnerships, Charlotte Pipe invests in a Technical Services department, which is dedicated to creating helpful resources for its customers.
"This department is dedicated solely to supporting customers in the field who are designing plumbing systems and installing our products. We also have a state-of-the-art Product Knowledge Training facility where we conduct classroom and hands-on training, not just on our products but on plumbing basics and industry codes and standards as well," Hardison says. "All of our technical information is easily accessible on our website and through our Tech Tools app for your smartphone or tablet."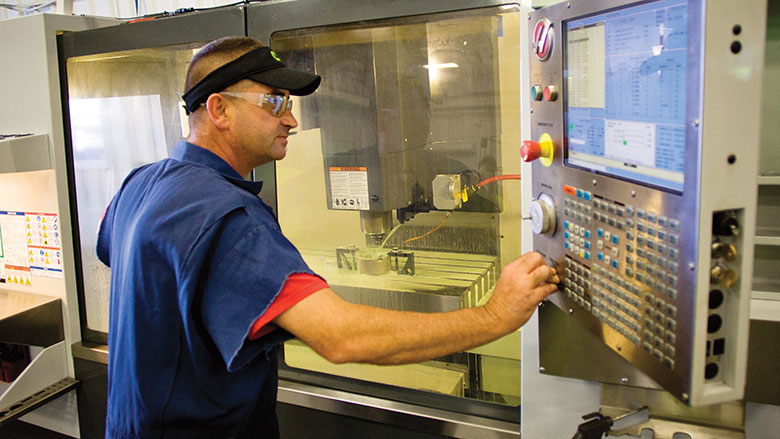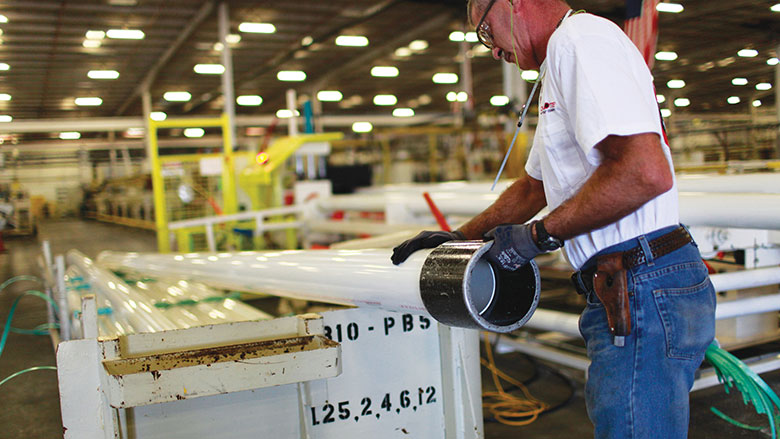 While the company knows how important it is to stay up-to-date with digital communication and resources, Hardison explains the PVF sector is still a people business. "Technology can never replace the importance of being there in-person for our customers. Not being able to travel during the pandemic just reinforced how vital it is for us to be in the market building lasting relationships with our customers."
With that being said, Hardison adds that text and social media have become more important communication tools in the industry, but this doesn't mean the level of customer service has wavered.
"Even though Millennials were raised with technology that we Gen Xers didn't have, they still care as much as any generation about doing a great job and taking care of their customers," he says.


Moving ahead
Although the company has committed to taking advantage of the latest technology, Hardison notes that even the most cutting-edge technology can't help when outside sources — supply chain disruption, weather-related shortages, etc. — disrupt the business.
"These unprecedented factors have made meeting customer expectations extremely challenging this year," he says. "We have worked hard to communicate clearly with our customers and to treat everyone fairly."
Even through current restraints, Charlotte Pipe is working to innovate, bringing new products to market such as its ConnecTite Push-Fit PVC DWV fittings and Edge High-Performance Cast Iron. ConnecTite is the first-ever push-fit fitting for DWV systems and it is easy to install, with no primer or solvent cement needed. Edge HP Iron is a specially coated cast iron piping system designed to handle certain aggressive DWV applications.
"We have a dedicated group of senior and technical leaders within the company whose sole purpose is to develop new products to meet market opportunities," Hardison explains. "In an industry not necessarily known for innovation, these are two new products that help our customers better serve their customers."
With product innovation and customer service top of mind, Hardison says the company's goals are simple. "We want to remain the industry leader in plumbing systems and to continue to provide best-in-class customer service and technical support. Our culture and day-to-day management practices are firmly aligned with these goals and that will see us through for the next five, 10 or even 120 years."
Taking pride in the company's longevity and reputation, Hardison says Charlotte Pipe's rock-solid values are the main driver for its success.
"I am most proud to work for a company that values hard work, gives back to the communities in which we live and work, and cares about its associates," he says. "Our leadership team makes decisions for the long term and in the best interest of the company, not to boost a quarterly earnings report. We are investing significant capital in our future. Stability, integrity and rock-solid values are why I joined this company and why many of us will work here for decades."