Bath & Kitchen Trends
B&K Features
AD Decorative Brands continues its growth
Annual meeting sees 40% spike in attendance.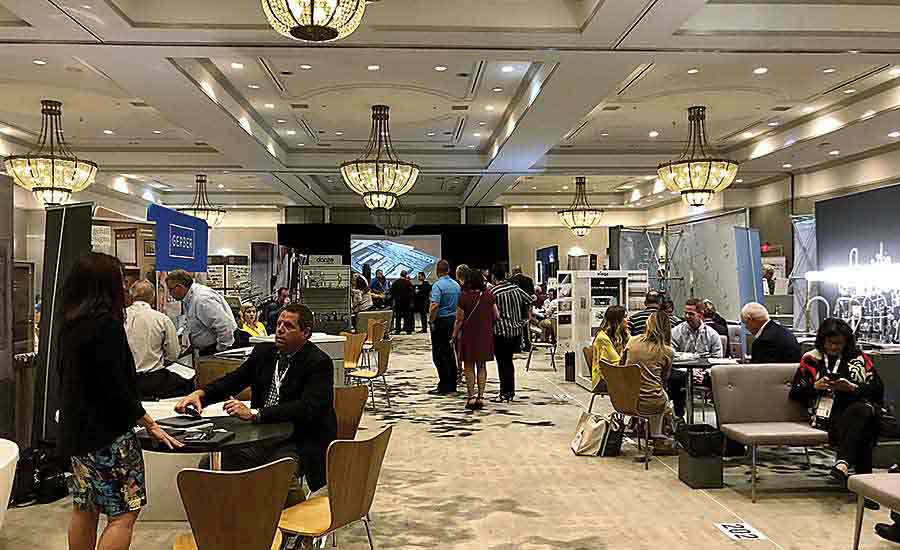 AD's Decorative Brands division hosted a record-breaking annual meeting at the JW Marriott in Miami in November. Decorative Brands noted attendance increased 40% from the 2018 meeting in Dallas, Texas.
During the meeting, Decorative Brands leadership spoke to attendees, highlighting strategic opportunities to partner with AD to finish the remainder of the year strong. While at divisional business meetings, members and supplier partners were inspired and challenged to use their relationship with AD to further strengthen their partnerships, as well as their overall business through AD Marketing and eCommerce Solutions, the buying/marketing group noted.
Decorative Brands Director Linda Hoff noted the division welcomed six new member companies and 17 new supplier partners across the U.S. and Canada. "This contributed to Decorative Brands' extremely positive results," she said. "AD's multi-divisional model allows new, growing divisions to leverage the strength of the collective and invest in programs that help our members to not only stay relevant, but also to thrive while operating long-term, sustainable businesses."
Hoff noted the growth Decorative Brands experienced in 2019 is representative of the success AD has seen collectively, welcoming more than 240 new members across its 12 divisions last year.
Also during the meeting, PHCP Business Unit President Jeffrey Beall shared key details on AD's record-breaking 2019. Highlights include a projected $46 billion in member sales in 2019, a year-to-date 9% increase in total member purchases in the group, and expected purchases from AD supplier partners are on track to grow by $1.2 billion.
Decorative Brands debuted a pair of awards to honor the excellence of members and supplier partners. Morton Grove, Illinois-based Crawford Supply Co. is the recipient of the 2019 Decorative Brands member of the year honor, while Elkay Mfg. Co. is the recipient of the 2019 Decorative Brands supplier of the year award.
"We are pleased that feedback we have received thus far on the meeting is overwhelmingly positive," Beall noted. "We look to our meeting attendees to help us raise the bar year over year on our meetings. The individual business meetings, strategic networking engagements and product show-booth sessions are the best time to communicate and reinforce our enriched value proposition. We understand our hardworking members and supplier partners take time out of their busy lives to attend our meetings, so our time together needs to be time very well spent. The agenda is jam-packed with content they can take back home and put to good use straight away."

I want to hear from you. Tell me how we can improve.