The American Supply Association Education Foundation, the PHCP/industrial and mechanical PVF industry's resource for training and education, has announced this year's ASAEF Board of Trustees, which includes a new slate of officers. 
 
Officers
President – John Mills, WHCI Plumbing Supply Co., Union City, Calif.;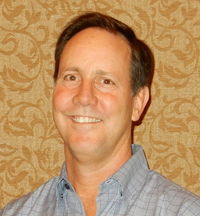 WHCI Plumbing Supply's John Mills takes reigns as ASAEF president.
President-Elect – Christopher Fasano, Torrco, Waterbury, Ct.
Treasurer – Todd Ford, Central States Group, Omaha, Neb;
Secretary – Mike Adelizzi, American Supply Association, Chicago; and
Executive Director – Amy Black, ASA Education Foundation, Chicago.
Trustees
Jeffrey Beall, Affiliated Distributors, Wayne, Pa.;
Stewart Chaffee, Rich-Tomkins Co., Aston, Pa.;
Rogers Earl, Valley Supply Co., Elkins, W. Va.;
Rick Fantham,           Hajoca Corp., Ardmore, Pa.;
Coley Herrin, Plumbing Distributors, Inc., Lawrenceville, Ga.;
Dale Hurd, All-Tex Pipe & Supply, Dallas;                                                  
Patrick McGowan, Thos. Somerville Co., Upper Marlboro, Md.;
John McKenzie, WinWholesale, Dayton, Ohio;
Mark McNitt, Ferguson Enterprises, Inc., Newport News, Va.;
Annamaria Nagy, Hajoca Corporation, Ardmore, Pa.;
Dwight Newton, Zoeller Pump Co., Louisville, Ky.;
Lindsey Portnoy Rodner, Aaron & Company, Piscataway, N.J.;
Kendrick Reaves, Cash Acme, Cullman, Ala.;
Bill Shea, Mueller Industries, Memphis, Tenn.;
Gray Uhl, American Standard, Piscataway, N.J.; and
Mark Whittington, Elkay Manufacturing Co., Oak Brook, Ill.
"This board truly represents all aspects of our industry, ensuring that only the best professional development tools are delivered through the ASA Education Foundation," stated John Mills, newly-elected ASAEF president. "We have representation from national and regional wholesalers, manufacturers, manufacturers' representatives and a major buying group. We have gained great momentum over the past few years and the trustees are looking forward to continuing to build upon ASA University, delivering even more value as a relevant benefit to the entire industry."
The ASA Education Foundation is a self-sustaining organization that researches the training needs of the plumbing, heating, cooling and industrial & mechanical pipe, valves & fittings industries. The foundation then develops, promotes and delivers and/or facilitates programs that will satisfy those needs cost-effectively. Industry-best programming, such as ProductPro product knowledge, Essentials business basics and now ASA-U Online, can be found in ASA University and purchased through the ASA University Store at www.asa.net.
---
HELPFUL LINKS: