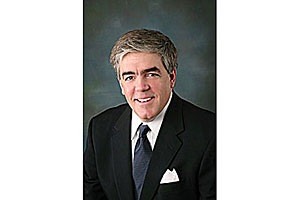 Dirk Beveridge
At Pulse2014, IBM's cloud conference in Las Vegas in late February 2014, Lance Crosby, CEO of SoftLayer, IBM's cloud company, said of its cloud strategy, "IBM will have a follow-me portfolio, not a me-too portfolio.  IBM is not a 'me-too' company."
Great thinking — not only for SoftLayer, but for wholesaler-distributors as well. Many distributors, however, could be labeled in opposite terms — as having a "me-too" portfolio. Being a me-too company means that one distributor offers kitting and others say "me, too." Another offers next-day delivery and others say "me, too." The challenge is that when everybody says and does the same thing, nobody listens.  And maybe more importantly, nobody is prepared to pay what we believe we are worth.
One CEO used the example of FedEx and UPS: "Why does Fedex get $2 more overnight than UPS? Because it has created this perception that it is guaranteed right. Well, in our business, as hard as we work on our people and our product and all that stuff, we can never seem to get to the point where the customer sees us as being different and that we are worth more."
Interestingly, Xerox found itself in a similar situation in 2012. Jeannine Rossignol, vice president of marketing communications for U.S. client operations, led an effort to review the messaging of the division's competitors. And what they found when they displayed the value propositions of all the companies in the space side by side was that they all looked exactly alike. In fact, the team found that if you removed the names and logos, you couldn't tell them apart.
If most distributors were to do the same, I suspect they would come to the same conclusion as Ms. Rossignol.
Here is a Great Exercise
Collect your competitors' capability brochures and line cards. Print out the "about" pages and the "capabilities," "solutions" or similar pages from your competitors' websites. Line your conference room wall with each of these and compare them to yours. Honestly assess whether or not you could tell them apart if you removed the names and logos.
In a world of commoditization, The Innovative Distributor™ is perpetually working to understand the articulated and unarticulated needs of the customers and markets they serve.  The voice of the customer is paramount in all they do as they work to enhance the customer's experience in differentiated and meaningful ways. At NetworkASA, we'll explore how important value propositions are to the innovation process.
---
HELPFUL LINKS: