ASA News
Beveridge to present at NetworkASA 2014
Beveridge has worked with hundreds of business owners and CEOs with a common need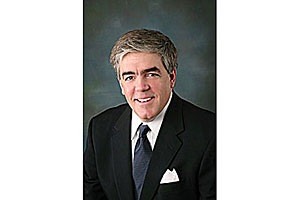 Dirk Beveridge
Dirk Beveridge's presentation, "Driving Distributor Sales Beyond Best Practices for Outselling Your Competition," will be a featured educational presentation at NetworkASA 2014 at the Bellagio in Las Vegas, Sept. 9-11. Visit www.asa.net/Networking/ for full program details and registration materials.
Beveridge has worked with hundreds of business owners and CEOs with a common need — to align sales performance with corporate strategies. At NetworkASA 2014, he will outline the researched best practices of a holistic model for integrating a company's guiding ideas (vision, mission, values and purpose) with defined sales management and sales process systems.
---
HELPFUL LINKS:

I want to hear from you. Tell me how we can improve.