I've always been amused by the number of "national" days we have. The day I'm writing this column happens to be "National Puppy Day," according to my local news station — I'll take any excuse to spoil my two pups a little extra, though. Just a quick Google search shows me that April 20 is apparently "National Lima Bean Respect Day" and May 9th is "National Lost Sock Appreciation Day."
While many of these "holidays" are quite ridiculous, there are some that hold more importance. For example, March 11 was World Plumbing Day. Additionally, April 25 is "National Hug a Plumber Day," which is a bit more lighthearted, but still more important than honoring the lima bean.
To celebrate World Plumbing Day, Supply House Times, along with its sister publications Plumbing & Mechanical and PM Engineer, asked industry associations, manufacturers, buying groups, contractors and engineers to share quick notes about what the holiday means to them. The amount of response we received on short notice, along with the great content, echoed the never-changing passion our industry has for the great picture of what you do: Provide safe, clean water to communities.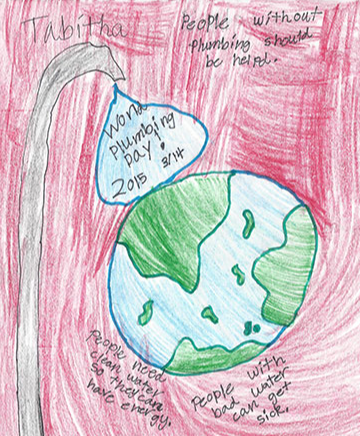 PMI Executive Director and CEO Kerry Stackpole put it well when he said, "For us, every day is World Plumbing Day," because each and every day you all are working towards the shared goal of providing the product that gets safe, clean and efficient water to our nation's communities, no matter if there is an internationally recognized day or not. Check out the video here.
Our industry even found a way to get children involved in World Plumbing Day. ASA partnered with the International Water, Sanitation Hygiene Foundation (IWISH) for its 13th annual children's poster contest. Submissions from ASA member companies' children were accepted through March 30, and in addition to cash prizes, the winning posters with be blown up and displayed at NETWORK2022. Each poster must say, "Plumbing is Essential." A pretty cool way to educate kids on the importance on plumbing and skilled trades if you ask me.
In addition to spreading passion for plumbing, I've noticed many PHCP companies giving back in various ways recently. Approximately 100 Affiliated Distributor (AD) associates participated in a giving back event with Cradles to Crayons, supporting more than 3,200 children in need and raising more than $23,000.
Also demonstrating the spirit of giving, APR Supply Co. is using its 100-year anniversary as a reason to give back, donating 100 days worth of community service to an internal program called "100 Days of Giving." Along those same lines, Ferguson and Uponor are working together to help support IWISH by donating both product and funds.
And last but not least, A. O. Smith announced it donated $100,000 to American Red Cross for Ukrainian relief efforts. Read more about these charitable giving announcements in our April eMagazine news section here.
It's often easy to get bogged down with the stress of daily work and the pressure your role in such an essential field places on you, not to mention the worry of the current events going on worldwide that are so far out of our control. But I'm happy to see the PHCP-PVF industry taking every chance it gets to shout the importance of what you do, work together for the greater good, and give back in numerous ways. Let's take a moment to step back and say, "Job well done."