Heading into his year as ASA President, CEO of New England PHCP distribution giant The Granite Group, Bill Condron, plans to continue the upward trajectory that both ASA and his company are on.
Condron began his career in the industry stocking shelves in the warehouse of the family business. While he never intended to join the industry, his plans changed as he worked his way up through the company over the past 20 years.
Much like his own humble beginning in the business, The Granite Group itself was built from scratch. With little knowledge of the plumbing industry and limited financial resources, Condron's father, Kevin Condron and his father-in law William Kennedy, purchased Worcester, Massachusetts-based Central Supply in 1971.  With just one location, the company generated one million in annual sales. Through key acquisitions throughout the 1970s and 80s, The Granite Group continued to grow.
Bill Condron credits much of the company's early growth to his father Kevin Condron. "My father really built the business," he says. "When I started, I told him I wasn't signing a lifetime contract for the business. He said, 'Good, I'm not offering you one.'"
Obviously, his plans to join the company changed, and Condron says he's extremely glad they did.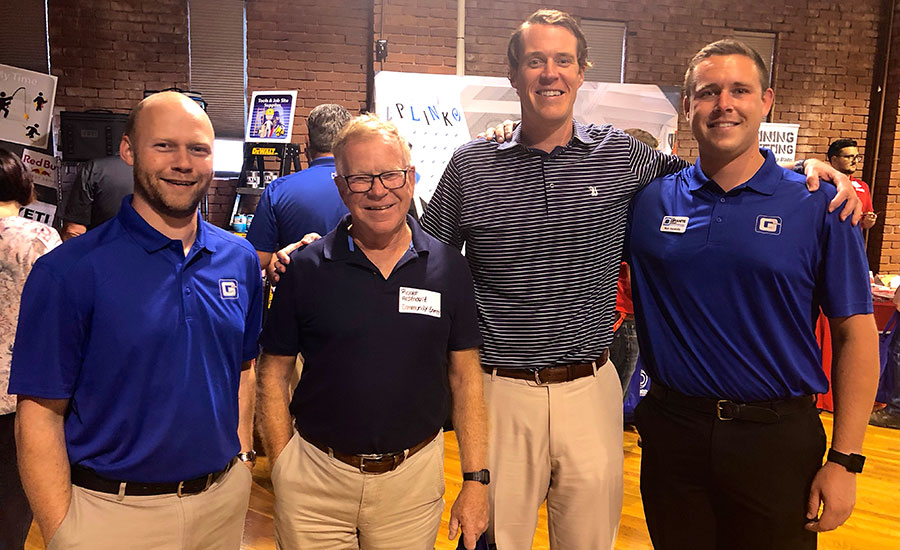 From the ground up
Starting with an entry level role gave Condron the opportunity to learn first-hand about the inner workings of distribution.
"Learning the business from the ground up benefited me in a couple of ways," he says. "One, I hope it gave me some credibility. When you have the same last name as the owner, people look at you differently, and I get that. The last name gives you the opportunity that not everyone gets, however, what you do with that opportunity is totally up to you."
Condron says his time as a branch manager was the most fun job he's ever had. "I really enjoyed my time as a branch manager," he explains. "That role is very tangible, and at the end of the day you see exactly what you sold and accomplished. There was a team building aspect of it too that I loved."
Moving up through the company, Condron notes it's important to remain relatable, approachable and true to yourself. "One of the strongest, most important traits in leadership is being authentic. And that means being imperfect, because we all are," he says. "Knowing what you're good at and what you're not good at, and being willing to admit when you need help or make a mistake, are keys to remaining approachable."
Condron emphasizes the importance of supporting your people. "The entrepreneurial spirit we have in our company encourages people to step up when they have an idea, and not worry if things don't turn out as planned. Just keep trying to do what is right for your customer and everything else will take care of itself."
Organic growth strategy
Today, The Granite Group has nearly 50 locations across New England, 15 showrooms and more than 600 employees. Eight of the branches have been opened within the past two years.
Condron says in addition to a strong outside salesforce and completing successful acquisitions, adopting an organic growth strategy a few years ago has led to the company's exponential growth.
"During normal (pre-COVID) times, we often have customer dinner meetings where we ask them what's working, what's not and what they want to see from us." he says. "We ask them where they want to see us go next. Our customers give us the roadmap for our future expansion."
Condron notes that one of the best parts of this growth strategy is the opportunity for progression it offers team members. "We're filling a need when we open a branch in an area where customers feel underserved," he says. "Choosing the right location and offering great service sets you up for sales to come in. But what's really special is giving a team member the opportunity to run their own branch and become a leader in their market, which is really powerful."
The Granite Group succeeded in opening four new locations per year in 2020 and 2021, and Condron says the plan is to strive for opening five-to-six new locations per year moving forward.
In order to fuel this growth, Condron notes it's important to build a team of great people that make up the company. "We've invested in recruiting to help keep our pipeline full of qualified candidates, and that's been really beneficial."
According to Condron, these great people, along with the company's service-first mentality, are what keeps The Granite Group thriving in a competitive marketplace.
"Building up, supporting and engaging our people is what we are here to do," he says. "We focus on staying humble, not taking ourselves too seriously and having fun. We work hard; we're spending more time with our co-workers than our families, so it's important to keep things fun and light in order to stay strong and motivated."
During orientation, Condron tells new employees that they did not come to work for a wholesale-distributor, they came to work for a service business. "The reality is that the products we sell can be found many other places and often at lower prices than what we have," he says. "So in our business model, what differentiates us has to be our people. We put an unapologetic emphasis on our people."
Condron adds that the company's growth strategy naturally attracts the type of people that it needs. "People who want to raise their hand for the next opportunity to grow in their career are the people who are attracted to organic growth strategies like ours," he says. "Our culture and the people who build it fuel the growth we've been able to achieve."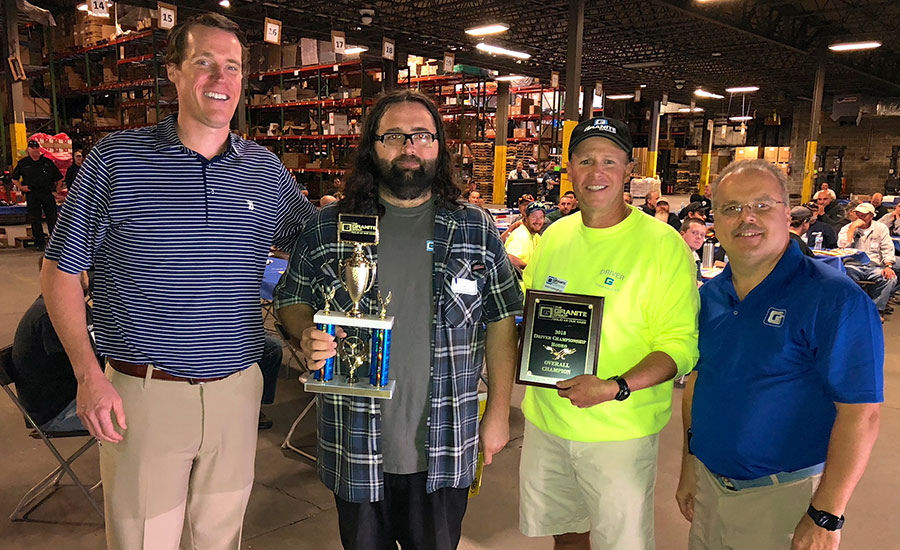 Passion for technology
Condron is passionate about technology and innovation, which led him to be involved in ASA's Issue Strategic Action Team for the association's technology initiative, which was the action behind the opening of its D.NEXT Innovation Lab at the University of Illinois Urbana-Champaign. The program explores the roles, practices, perceptions, trends and technologies that power today's supply chain.
"Technology is clearly disrupting and changing every single industry," he says. "As an industry, we are nowhere near the cutting-edge of available technology. Through the innovation lab, ASA is providing a resource for independent distributors to ask questions about technology and have some really bright, intelligent people research and find the answers."
Condron also points out that technology and innovation go hand-in-hand and can help take some of the pressure off this tight labor market. "Innovation with technology can help make up for some lack of labor by increasing productivity," he says. "We don't know all of the answers surrounding technology, but we should be asking the questions, and Beth Ladd — ASA's vice president of innovation — and her team are doing a great job leading ASA members in that effort."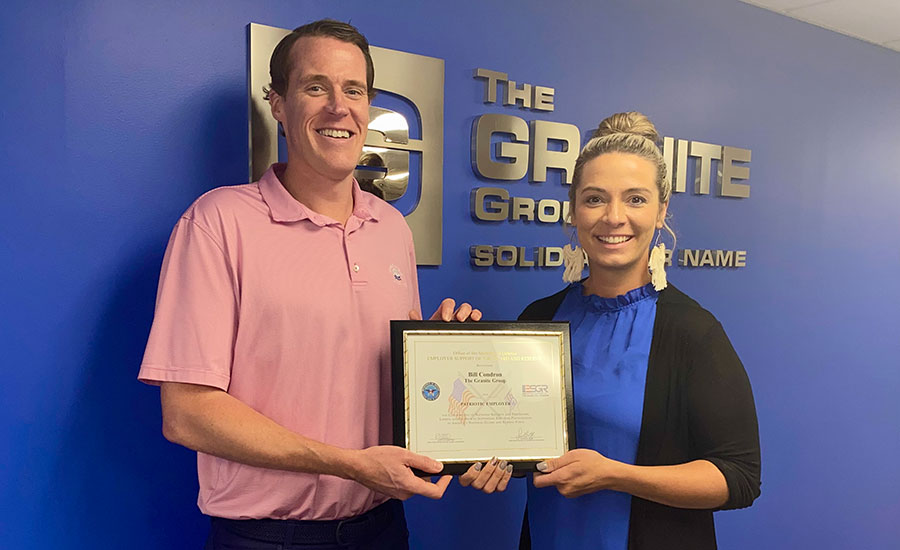 Forward momentum
Condron and The Granite Group have been actively involved in ASA for more than a decade. He says he's impressed by ASA's momentum and refusal to rest on its laurels.
"The work they're doing on these new initiatives is really impressive and commendable," he says. "They could just say, 'Hey, we're good. We've got an advocacy arm, an education arm, etc. We're all set.' But the fact that Mike Adelizzi and his team challenge themselves to push into new areas and offer new benefits to members is really, really powerful."
Condron adds that everything ASA does is for the benefit of its members, and in turn, benefits the entire industry. "The networking aspect is a huge benefit as well," he says. "As long as you're in the PHCP-PVF industry and a member, you're welcome in and you're going to see your peers and counterparts at NETWORK (ASA's annual networking event)."
When thinking about his goals for 2022 as ASA President, Condron laughs and says it's pretty simple: Don't mess things up.
"ASA has been doing an incredible amount of work for members. From VITALITY, its new growth assessment tool for member companies, to the continued market and business intelligence it offers, my goal is to simply keep this force going."
Condron adds that there isn't anything he sees that needs fixing, or anything that is currently missing from the association, and he wants to ensure his year as president only pushes these initiatives forward. "I want to offer the highest level of support for the things that have already been done and the things that are in the works," he says. "In addition to that, I look forward to being really involved, getting back out and meeting more people from our great industry."
Condron is proud to represent ASA and passionate about its efforts towards solutions for the industry's greatest challenges.
"As a distributor, this is genuinely your association," he says. "ASA is doing work on your behalf, and it's important that you support them. The incredible benefits being offered coupled with the vast networking opportunities is something that cannot be found anywhere else on the scale of what you'll experience as an ASA member."