Prior to 2020, the majority of everyday consumers didn't think much about the global supply chain; some may not have even understood what that meant or at all how it works. Thanks to nearly three years of severe disruption, post-pandemic factors such as spiked product demand and nationwide media coverage, supply chain is now a topic of conversation that will come up at nearly any dinner table.
 If you ask Katie Poehling Seymour, president and CEO of fifth-generation family-led distribution powerhouse First Supply, and the incoming American Supply Association (ASA) president, she will tell you now is the time to take full advantage of the newfound press wholesale distribution has recently gained.
 "This is our moment. Supply chain wasn't in the normal lexicon of conversation a couple of years ago, but now it makes headlines every day," she says. "We are supply chain. We need to shout from the rooftops that distribution is what is going to fix this supply chain — it's not going to fall on the manufacturing side or the retail side. We need to embrace this hectic and challenging moment in time and work it to our advantage."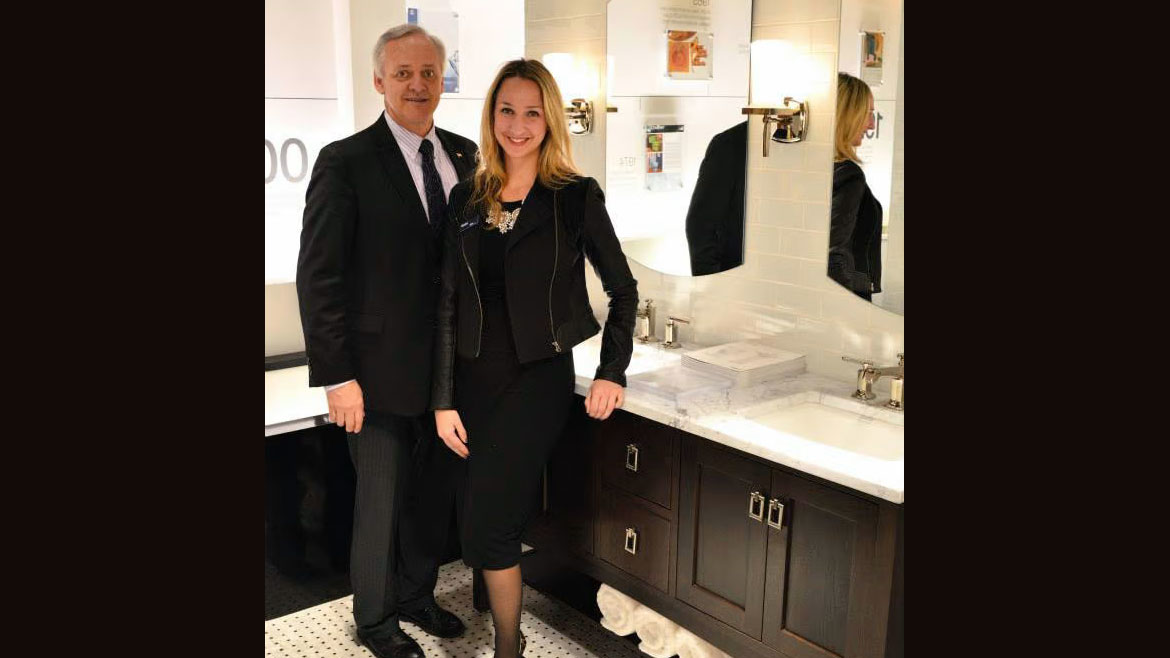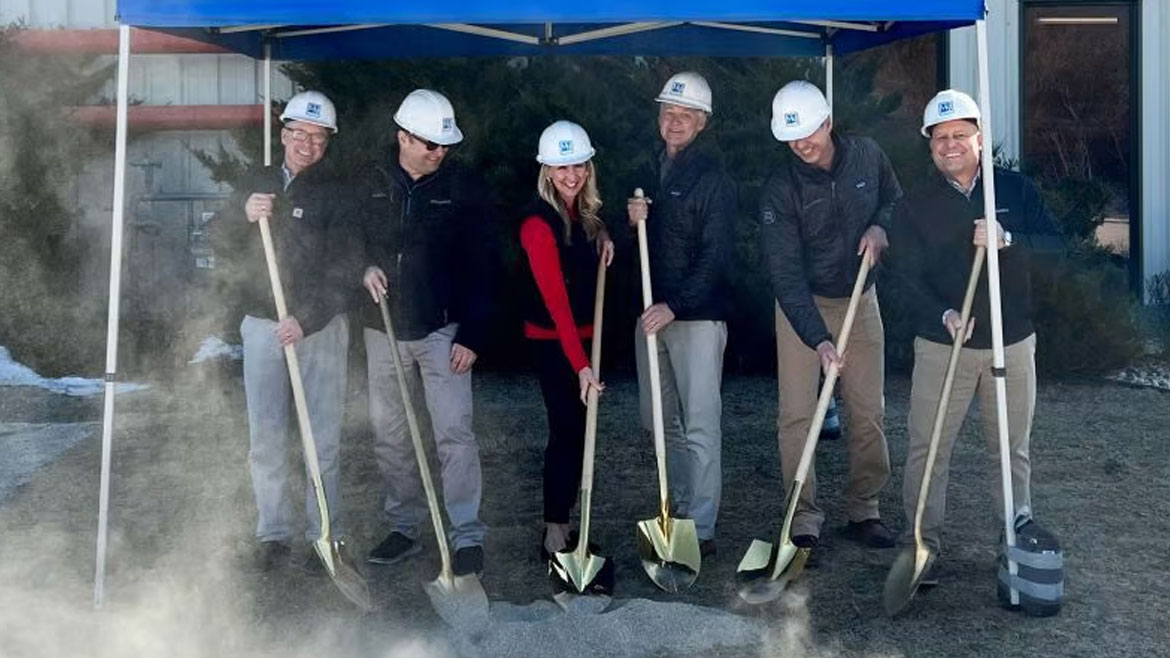 Having grown up watching her uncle Ed Felton and father, Joe Poehling, a former ASA president, succeed in growing the now 125-year-old company, Poehling Seymour is no stranger to the inner workings of distribution. After graduating from Arizona State University with a bachelor's degree in accounting and completing her law degree at Notre Dame, Poehling Seymour spent five years working in tax consulting, following the new to the fifth generation rule at First Supply that family members must work outside of the industry before joining the company full time.
 She joined the family business in 2012, taking on various sales and operations roles. "For my first few years I was sort of a pinch hitter for the company," she says. "I relocated a couple of times to help start up new locations or revamp after an acquisition. Experiencing these roles in different markets allowed me to gain a broad perspective of many different facets of our business — purchasing, inventory, hiring, etc."
 In 2015, she began her first executive role with First Supply as chief operating officer of the kitchen and bath arm, Gerhard's Kitchen, Bath and Lighting. In 2020, Poehling Seymour succeed her father and became the company's president and CEO. Moreover, in 2023 she will again follow her father's example and serve as the ASA president.
A FAMILY OF ENTREPRENEURS
 With 125 years of family history at First Supply to look back on, Poehling Seymour says she appreciates the continuous entrepreneurial spirit her predecessors have embodied.
 Founded by Henry Poehling, La Crosse Plumbing Supply — now First Supply — was created to fill a need in the La Crosse, Wisconsin community. Since that time, with each generation of leadership, no one at First Supply has been afraid to bring new products to market, start new locations, or branch into new sectors. Under Joe Poehling's leadership, the company has expanded to nearly 50 locations with more than 700 employees, and became KOHLER's premier distributor in the northeast; First Supply opened KOHLER's first-ever KOHLER Signature store in 2012.
 "Looking back, it is so clear that each generation at First Supply innovated and embraced entrepreneurship in a way that was always centered on serving the needs of customers with honesty and integrity," Poehling Seymour says. "The family legacy the company was built on still stands today; a legacy that values entrepreneurship, education and innovation."
 The Poehling family is certainly known for their constant innovation. Poehling Seymour recalls that innovation has been happening for decades. "Great grandfather Henry Poehling was always willing to adopt new devices like more efficient windmills, the manufacture of Cypress Water Tanks, because the market lacked an adequate source of this product," she says. "He was willing to drop windmills and start promoting electric pumps which were a more stable source for agricultural water. He instilled into the company from the very beginning the culture of innovation and change to new ways of doing business."
AUTHENTIC LEADERSHIP
 Having grown into a company and industry leader today, Poehling Seymour gives her father, Joe Poehling, a ton of credit for helping shape the leadership style she has today.
 "Joe truly embodies the spirit of servant leadership," she says. "Servant leaders empower others, balancing focus with flexibility and lead with humility, always inspiring vision in people. All of those things are simply who he has always been."
 After decades of being heavily involved with and supportive of ASA, Affiliated Distributors (AD) and the industry as a whole, Joe Poehling's servant leadership was honored in 2021 when he was awarded ASA's highest honor, the Fred. V. Keenan Lifetime Achievement Award. With his passion for education, Joe Poehling led the ASA Educational Foundation to finish what the late Karl Neupert started, bringing the endowment fund to more than $10 million via his own personal outreach.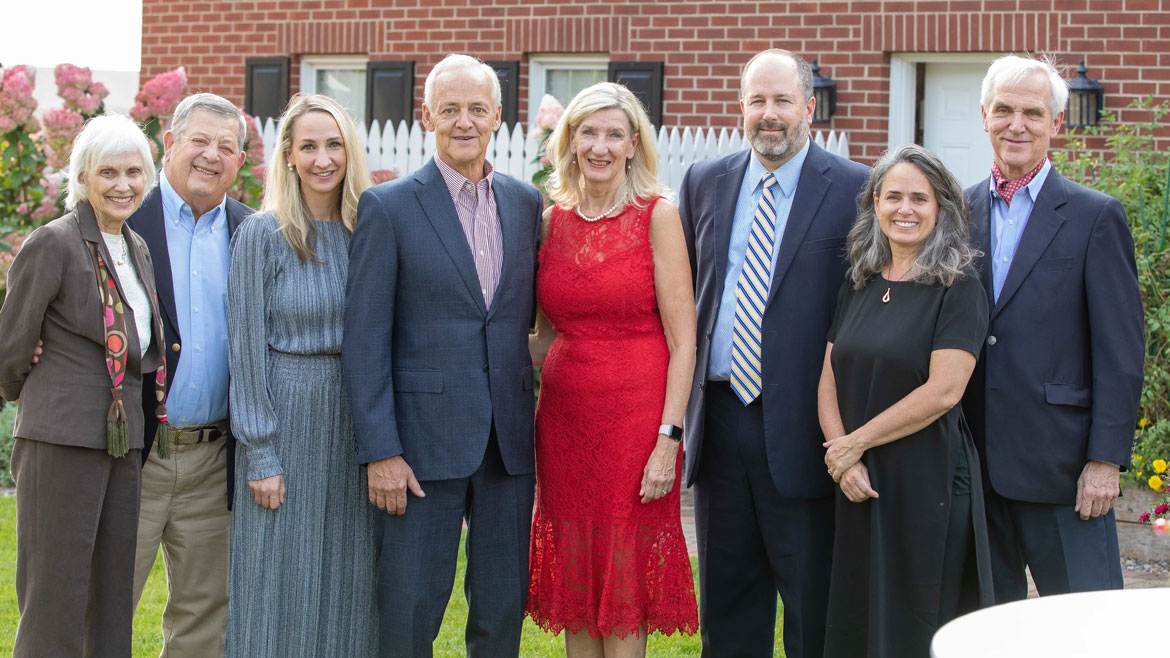 "Watching him embody these pillars throughout his numerous leadership roles has taught me the importance of involvement and giving back, and it is how I aspire to lead as well," Poehling Seymour says.
 Of course, Poehling Seymour has her own leadership style to blend with everything learned from her father. "I think being an authentic leader is the most important thing I can offer today," she says. "We are in a moment in history that is different than anything else ever experienced. I believe I bring a leadership style of compassion, empathy and understanding that is what is needed today."
 She says this humbly, noting that the timing of her stint as ASA president couldn't be better. "I feel lucky to be leading First Supply and ASA at this particular time," she says. "It's not that my ideas or thoughts are anything revolutionary or different than what's been done before me, but I think I'm an example of a leader that reflects what the industry needs today, so I'm thankful the timing is working out in my favor."
ALL IN
 Industry peers who know the Poehling family have often joked about how it seems the Poehlings have more hours in the day than everyone else does. In fact, during his instrumental years working with ASA's Education Foundation, Joe Poehling earned himself the nickname, "Go Go Joe," and Poehling Seymour isn't far behind when it comes to balancing an incredibly full plate.
 "We truly believe that you get out what you put into things," Poehling Seymour says. "So when it comes to industry involvement, it's always been a top priority. My father taught me the mentality of being 'all in' is truly the most important thing."
 In addition to her president and CEO role at First Supply, the new role as ASA president, and numerous other industry engagements — sitting on the AD Decorative Brands Board for example — Poehling Seymour is a wife and mother of three young children: Frances, who is three one-year-old and twins Johanna and Georgia.
 Work-life balance has been quite the buzzword over the past several years, but according to Poehling Seymour, the secret is a blend, not a balance. "My mantra has always been 'there's no balance, it's just blended,'" she explains. "For me, from day one, it's always been a blend of my children, family, work and life, and that's one of the reasons I believe leading authentically is the only way I know how to lead."
 Poehling Seymour has certainly taken on the "all in" mindset throughout her career this far. Not too long after joining the industry and becoming involved with ASA, Poehling Seymour and NIBCO's Ashley Martin identified a need in the PHCP-PVF world: a women's group. The two went on to found what is now ASA's fastest-growing division, the Women in Industry Division.
 "At the time everyone knew something like this was needed," Poehling Seymour says. "Ashley and I just knew we needed to get it started. We wanted to create a group that made it easier and more welcoming for women to join our male-dominated industry, and I'm so proud of what the division has grown into today."
 She points out that although ASA's Women in Industry Division has done great things, there is still a long way to go in our industry when it comes to supporting women. "At the last Women in Industry ELEVATE conference Delta Faucet's Suzanne Chreene put it perfectly when she talked about the importance of holding the ladder for the women who come after us," Poehling Seymour says. "It's not just about bringing women into the industry; it's about supporting them and providing the tools to help them grow into influential leadership roles."
 Poehling Seymour references the 2022 McKinsey Women in the Workforce study, which shows that women make up 48% of the U.S. workforce, but only about 20% once you reach the executive level.
 "It's incumbent upon those of us currently sitting in these seats to figure out how to actually make it happen for the women coming up behind us," she says.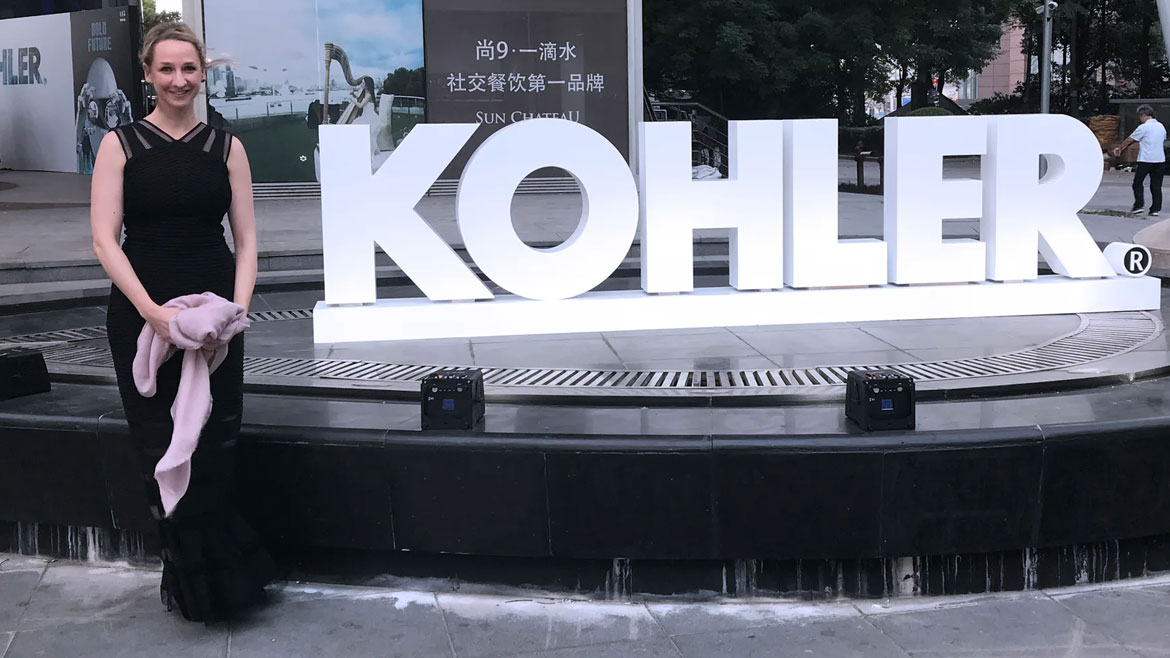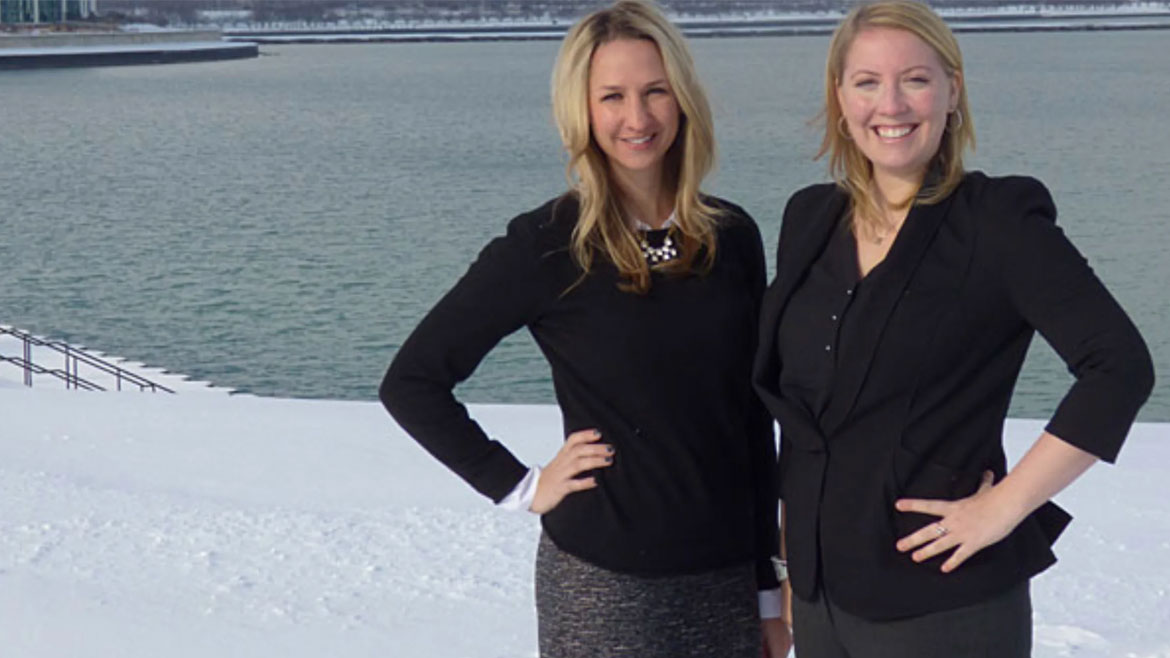 The industry is certainly aware of the lack of diversity at many levels throughout the PHCP-PVF supply chain. Poehling Seymour says it's important to remember diversity means many different things — gender, race, age, socioeconomics and more, and she hopes to both help advance these efforts and learn from others throughout her time as ASA President and beyond.
 "One example of something we recently realized at First Supply is that our job application was only in English," she explains. "So we've set out to make sure it's now easily accessible in Spanish as well. There are a lot of tangible action items like this that companies can do to make their work environment more inclusive. And with ASA having the best training and education in the industry, I hope to utilize some of those resources to help member companies make some of these changes."
 Although she comes from a family business herself, and our industry is one that values working your way up and promoting from within, Poehling Seymour points out that we should be making the industry more inviting and attractive for outsiders coming in.
 "Just because someone didn't start in the warehouse and work their way up, doesn't mean they don't offer a valuable perspective," she says. "Making roles at all levels attractive and attainable for diverse groups of people from outside the industry is going to be key to facing the labor shortage."
CONTINUING THE CRITICAL ELEMENTS
 Poehling Seymour recalls attending her first ASA meeting years ago and thinking, "Wow, this is a really big deal."
 "The level of professionalism and insight everyone shared impressed me right away," she says. "Anyone who is a leader aspires to be a leader or wants to invest in the development of their team can benefit from ASA."
 During this challenging but fruitful time in the PHCP-PVF supply chain, Poehling Seymour cites workforce development, succession planning and pace of innovation as the top three threats to independent distribution today. Three things she is passionate about helping provide solutions for and three things that align with ASA's current key initiatives.
 ASA has identified three key issues that pose the greatest threat to the PHCP-PVF supply chain: Human Capitol, Technology and Member Spectrum. To address these issues, the association created its Building One Future strategic plan working to create visionary solutions for each of those challenges.
 Poehling Seymour says her goal as ASA president in 2023 will be to support the forward momentum of those critical initiatives as much as possible. "I continue to be impressed by ASA's ability to cater to such a broad spectrum within the industry," she says. "From the distributor, manufacturer and manufacturer reps, ASA is always focused on listening to the needs of each party and providing environments and solutions that help all of the varying roles."
 She adds that ASA's Political Action Committee is a great example of the association's priority of listening to its members. "I think it's easy for people to take a back seat and say, 'Oh well, the government did this to us,'" she says. "But ASA truly listens and advocates on behalf of our entire industry, offering members the ability to be active in the process via congressional visits, and that is so important."
 Poehling Seymour also points out that consolidation is happening more rapidly, and ASA will be there to support its members through succession planning. "We need to continue to be a resource for people to plan and prepare, as well as help them campaign on their own behalf in terms of what their next steps are," she says. "There are plenty of distributors and manufacturers who need to look at their succession plans."
 She also wants to look further ahead when it comes to ASA's D.NEXT Innovation Lab at the University of Illinois Urbana-Champaign. "I've enjoyed being involved with this lab," she says. "But we need to identify what the future of it looks like. It has served tremendously with the research it has already performed for the industry; what's next? What's the best way to utilize this resource for our members moving forward?"
 No matter which initiative is at hand, Poehling Seymour believes her role and the role of ASA is to bring tangible, actionable resources to members to help conquer these challenges the industry is already talking about.
 "Whether it's diversity, technology, political action or anything else, I know I'm not the first person to brainstorm solutions," she says. "It's all about providing the support and tools to actually make things happen. When I look back at ASA and this industry, I see that there has been innovation all along. My job is to help continue those innovations, applying them to the needs of today's marketplace."