Pepco Sales and Marketing out of Dallas, Texas, has plenty to celebrate this year. In addition to being recognized as Supply House Times 2020 Manufacturers Representative of the Year, the company also hits its 55-year anniversary and has an exciting shift in leadership happening. 
Charlie Parham, CEO and third-generation leadership at Pepco, says the 55-year anniversary is a great time to reflect and restructure. "We are focused on getting set up for growth and we have rearranged our organizational structure in a way that reflects the strengths of the company, and reimagined our mission, vision and value statement," he says.
Mike Parham, Charlie's father and previous CEO, has now passed the torch of day-to-day operations and leadership to both his son and Heath Williams. Williams, formerly vice president of sales, is now the company's president, covering all divisions of sales and customer service. "Heath and I are a great team and truly enjoy working together," Parham says. "This change recognizes his efforts, skills and education, and will allow the company to continue to grow with excellence."
Building on a solid foundation 
Pepco Sales and Marketing dates back to 1965 when Phil Parham Sr. started the agency. From there, Mike, Phil Jr., and Charlie Parham all have been involved with the family business, carrying on a legacy that continues to shape the company.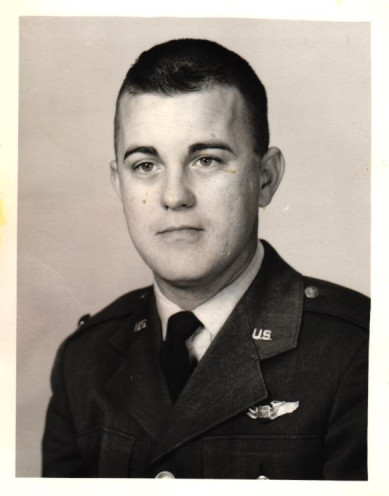 Phil Parham Sr. 
Phil Parham Sr. passed away earlier in 2020, and Charlie Parham explains his grandfather would be thrilled to see Pepco recognized as rep of the year. "At the funeral, many of his friends told me how proud Phil was that the sole proprietorship he started in 1965 carries on today," he says. "He was proud of our growth and professionalism, and the fact that ownership is growing beyond just the family. I think he was more proud of that legacy than I'll ever know."
After a stint serving in the Air Force, Phil Parham Sr. ran Pepco from 1965 to 1989. "He was a serial investor and entrepreneur," Charlie Parham says. "During the early years of Pepco, we even manufactured pipe and lead flashings. He was an early adopter in warehousing and delivery by reps way back in the 1970s." 
Mike Parham took over and grew the business over the next 30 years. He diversified Pepco by getting it into new industries, importing and new specializations. Pepco always has prioritized a strong succession plan, and the next phase of that is happening today.

Core values shaping current operations
Pepco embodies a great balance of staying true to founding values while adapting to enhance growth. Charlie Parham says investing in the business, having true passion and letting employees succeed on their own merits are original ideas from preceding generations that the company carries on today.
"You can't take all the profit out of the business," he says. "My dad (Mike) was almost obsessive about this. For a rep, it's not just about reinvesting in inventory, training, facilities, etc. It's also about showing your manufacturers that you care enough about your business to invest in it." 
Charlie Parham learned from his father that micromanaging only slows people down, and that if you can't trust the work someone is doing, then they are the wrong person for your business. "Accountability often is mistaken for micromanagement, but there is a key difference," he explains. 
"Micromanagement tells someone how to do something, while accountability just examines results. I've learned to appreciate the differences in how people accomplish tasks and learn from them. As a leader, you don't have to be the smartest in the room; you need to let subject-matter experts take control of a situation and apply their talents towards a solution." 
Something else Mike Parham instilled in Pepco is the importance of volunteerism and leadership. Charlie Parham explains that he finds industry associations are a great way to carry on those values. "The relationships and knowledge gained from AIM/R, along with other associations, has helped our company tremendously," Charlie Parham says.
"A leadership mindset is one of our core values and that value is manifested by joining associations and taking part in their activities. All of our salespeople are volunteers and/or leaders in multiple industry associations including HARDI, PHCC, MCAA, HBA, ASPE, ASA and more."

Investment in people
Pepco emphasizes the importance of selecting good people, and investing in them after they're hired. Williams says that while his salespeople sell products, he sells them. "There is nothing that I love more than to tell anyone who will listen about our team," he says. "They're truly the best in the business; a bold statement but I sincerely believe it."
High standards and accountability are what keeps Pepco's team up to par. "We emphasize metrics as it relates to face-time with customers, because that's where we believe the magic happens," Williams says. "I believe that if someone is good at something, we want them to do more of it. It's important that we hold each other accountable to maintain our field activity in our CRM. We hire good people and expect a lot from them. Because of this, we have the ability to answer questions before they are asked, which helps our manufacturers budget and forecast accurately."
In terms of sales, Charlie Parham believes sales training should be a regular occurrence. "If you're a plumber, you have to get your CEU credits and recertification ever year; sales jobs are not that way, but should be treated as such in order to maintain our skills as professionals," he explains. "We are continuously investing in the training of our sales team."
In an industry facing a lack of labor, both Parham and Williams explain that looking outside of the industry is a strategy in finding the right people. "Positive energy is key for us," Williams says. "I'll take character, chemistry and competency over someone who has been in the industry for years but lacks the positivity and other characteristics needed to contribute to the team."

Distributor relationships are the foundation
Williams says that Pepco understands the importance of their role within the supply chain and do a lot to invest in relationships with distributors.
"Although we have very strong relationships at the contractor level we understand our position in the supply chain and work hard to support distribution, making sure they have what they need to provide the products and exceptional service that customers deserve and expect. We invest in these relationships in more ways than one; whether it be at a sporting event or in a boat with a rod and reel while visiting our Condo in Port Aransas, we engage in numerous relationship-building activities."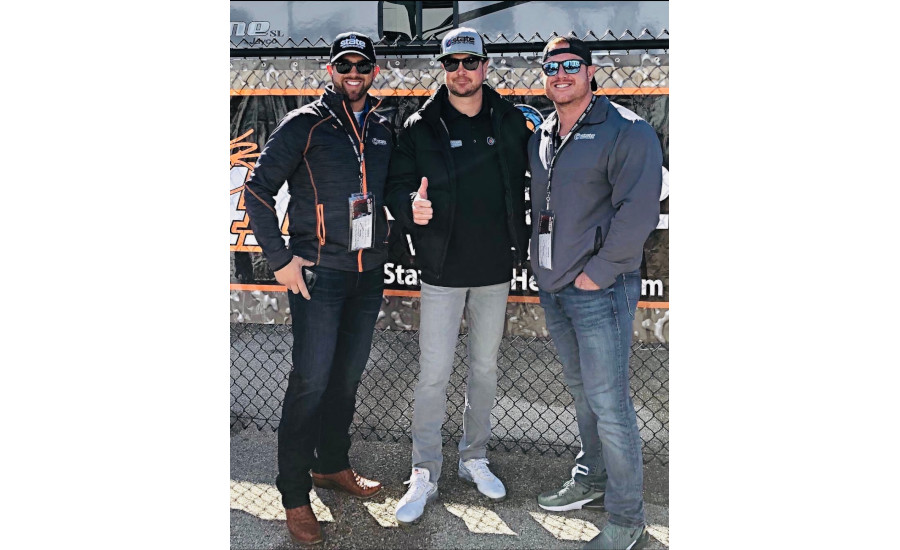 Jake Allen (left) Thomas DeLeo (right) meeting the State Water Heater driver, Kurt Bush before the big race.
Charlie Parham explains that the company also works hard to make distribution partners. "A distribution partner is someone we go to battle with. We track things internally like joint sales calls with distribution salespeople to make this happen, and our year-end review process with distribution is set up to plan for the upcoming year; each salesperson has to have these reviews with their top 10 accounts, which amounts to over 200 reviews per year and we're proud of the results and teamwork that process generates," he says.
Williams states that partnerships with distributors is the most important component of Pepco's business. "Without them we wouldn't exist. We are the conduit between the distribution channel and the manufacturer and the eyes and ears for our manufacturers and their path to market," he notes.

Facing challenges
Pepco hasn't made it 55 years without a fair share of challenges. It has successfully facilitated a succession plan that involves both family and nonfamily stockholders, which Charlie Parham explains wasn't easy, but has made the company better. 
When facing challenges that come with buying other rep agencies, moving locations and changing leadership, it has been key to lean on fellow business owners and partners. "It's amazing to look at the number of successful business owners and entrepreneurs that are on our team today," Parham says.
"For example, Steve Good who is now a partner, started at Pepco as a buyout. I've learned a lot from him over the years, and he's been a key to growing our HVAC division to where it's at today." 
No rep agency is lacking hurdles today as the industry navigates travel and social-distancing guidelines during the COVID-19 pandemic.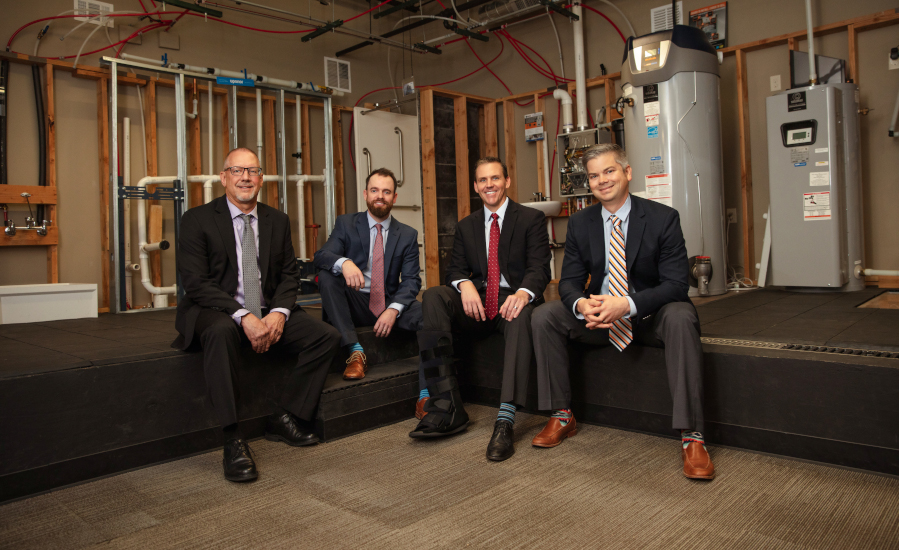 Pepco Sales & Marketing partners, from left to right: Steve Good, Heath Williams, Nick Jones, Charlie Parham. Photo by Daniel Motta Photography.
Williams notes that listening to customers is vital in order to continue business. "Reps need to listen to their customers," he says. "We understand that all distributors have a corporate position on vendor visits. The rep community in general has done the right thing in taking the necessary measures in following social-distancing guidelines and practicing cleanliness measures, and most importantly, making sure we act with purposeful effort. I can speak for my team saying that every face-to-face sales call made during this outbreak is scheduled and welcomed by the distributor, contractor, etc."

Goals for the future
Future goals for Pepco are driven by sales, operations and marketing excellence. "We want to be the most professional, knowledgeable and talented team in the business," Parham says. "We constantly reinvest our earnings to make sure that our actions are in line with our mission and the goals of our manufacturer partners."
As the new president, Williams explains that his goal is to improve the company's technology. "Part of our mission is to be tech-forward, and we have a ways to go to fulfill my personal vision for that," he says. "We already have VOIP phones allowing us to split customer service between many locations, a fully mobile workforce — even service and accounting are on laptops and can work from anywhere, and our website is phenomenal with a sleek modern design and landing pages for each manufacturer we represent. But, with technology you are never done; you can't stop moving."
It's clear that with Pepco Sales and Marketing's intentional succession plan, a solid foundation and reinvented values and mission statement, great things are to come. Williams explains: "I'm looking forward to the journey with Charlie, and I couldn't ask for a better business partner. He's truly a joy to work with and always has a positive attitude that is contagious. We're aware of our individual strengths, and I'm fortunate to have the autonomy to focus on daily sales and client relationships while he is in constant pursuit of operational and marketing excellence."