Writing this column I am just getting home from my first-ever trip to Chicago. While I was there — on Thursday, Nov. 10 — the city recorded a record high temperature for that time of year at 76° F. This was great news for a born and bred North Carolinian who doesn't fare well in temps below about 50°. Now, the culprit behind these record-setting temps — global warming caused by greenhouse gas emissions — isn't such great news, but it is one our industry is actively working to address (check out the story on geothermal trends and decarbonization in the December issue for more information there).
Now back to the good news. Weather wasn't the only things setting records in Chicago that week. The American Supply Association's annual NETWORK conference brought a record 850 attendees. More than 90 leading distributor members gathered with more than 150 manufacturer and manufacturer rep partners for educational sessions, panel discussions, roundtable sessions and endless networking opportunities. I believe this record-setting attendance reflects the increasing level of engagement and investment companies are putting into the PHCP-PVF industry. As incoming ASA President, Katie Poehling Seymour put it during her speech at NETWORK, "This is our moment," and ASA members and partners are really showing up to take advantage of that.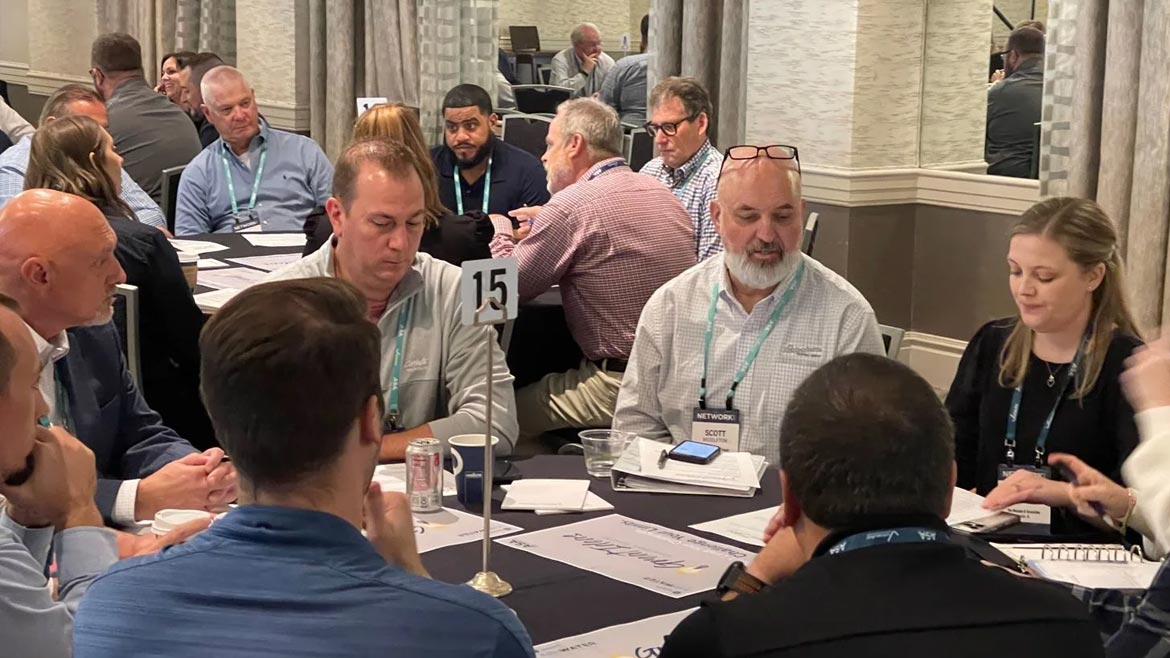 For me, the event is the perfect place to hear first-hand what hot-button topics you all want to read about. Having the unique experience to gather all parties within the supply chain in one room is a recipe for great ideas, new perspectives and of course to make new friends.
In addition to the scheduled roundtables and panel discussion, Supply House Times hosted its 15th annual distributor roundtable with five distributor members to get a pulse on all things vital in today's supply chain. Stay tuned for that article in the January issue.
Wrapping up this year, I know many of you are thankful for a record-setting year in terms of both sales dollars and units sold. Throughout all of the challenges and unknowns, our industry has experienced immense success.
Oftentimes in interviews I ask "What do you believe are the top threats to PHCP-PVF wholesale-distribution?"
A recent response I received stood out to me. The respondent said, "I wouldn't call anything a threat. Sure, we have challenges to overcome. But these challenges present the opportunity to innovate and become better. Our industry has made it through times of trial time and time again. The past couple of years are no different, proving that one way or another, we will overcome and keep doing what we are meant to do."
This response gave me a new perspective. I think I might reword my question to remove the word, "threat" from now on.
It's been a wonderful year getting to connect with you all. Wishing you all a Happy Holiday Season. Let's set more records in 2023.