When it comes to stocking pumping equipment and components for your customers, having what they need — when and how they need it — goes a long way in delivering quality customer service. When a contractor requests a pumping system, there may be no time to wait for "one more component" to arrive. Yet, from an inventory perspective, keeping an ample supply on-hand of all parts and configurations can also pose its own challenges: inventory control, complex ordering and overhead management, invoicing issues, and more.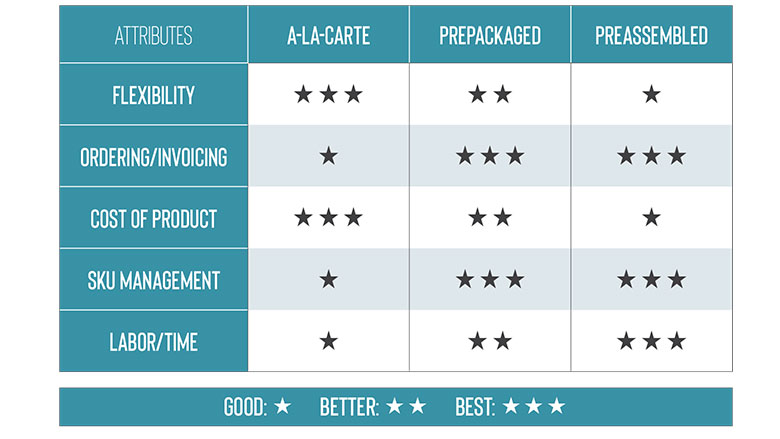 From a distributor's perspective, there are several variables to consider when looking at how to manage your pumping inventory. Does an a-la-carte system make the most sense and provide the most ease? Or is it better to offer pre-packaged or preassembled systems? How do these system options benefit contractors – and can those benefits enhance a distributor's customer service levels?
Consider the following questions when evaluating the pros and cons of using an a-la-carte, prepackaged or preassembled pumping system:
How important is flexibility to your customers?
A-la-carte ordering is often the most common supply method for distributors, and for good reason. It offers the flexibility to get what's needed when and how it's needed, ordering only so much of an item and filling inventory holes as they develop. For end users, this flexibility extends to their purchasing needs as well. They can grab a part as its required without needing to get an entire system. When a customer does need a more complex pumping system, they can customize it to their needs — with each piece being specified a-la-carte.
However, this flexibility comes with some drawbacks for both distributors and their customers. Purchase orders are often long, complex and itemized – meaning extra accounting and inventory oversight both in and out the door. Items can arrive in separate shipments, in multiple boxes and may not include everything at once. When gathering items for a customer order, the same complex issues apply – warehouse personnel must manually pick/pull each SKU, document it and confirm it. There's no standard packaging or easy way to deliver the total order. This includes supplemental materials such as specification sheets and installation instructions which must be gathered and accounted in the order.Is it possible to streamline ordering and invoicing?
One option to overcome some of these a-la-carte challenges is for distributors to create prepackaged, customized systems for their customers. These can carry a single line on a purchase order and offset the picking and shipping issues associated with having to pull an entire order. Since the system is prepacked at the distributor, customization is also still possible. Distributors can offer several a-la-carte line items within the prepackaged system – bridging the gap between simplified ordering and customization needs. Distributors can make modifications before selling the system to contractors while still saving on the number of SKUs they need to keep within their inventory and the time required to pick individual components. However, for the contractor, there is still one major drawback: installation. These prepackaged systems will still require internal assembly, meaning more time onsite for contractors and more hands-on time with each system.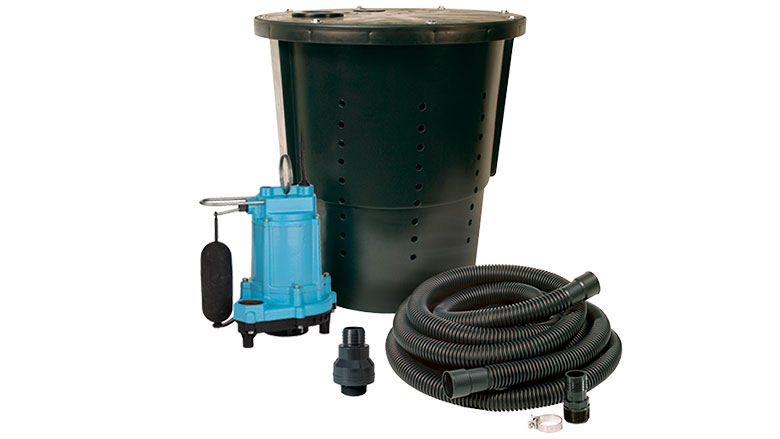 Which system creates the greatest time savings for distributors and installers?
When it comes to saving time on installation, preassembled packages offer the biggest advantages. Preassembled packages deliver all the streamlined purchasing and delivery benefits of a prepacked system with the added benefit of easier installation since much of the assembly is handled by the manufacturer. This also means less margin for error on the jobsite since components are assembled in a more controlled environment. It can also deliver cost savings on installation; as skilled labor becomes harder to find and more expensive, preassembled units can equate to back-end savings.
For the distributor, upfront ordering is also easier: the package arrives together from the manufacturer on a single purchase order in a single package. There's no searching or waiting for multiple parts or shipments, and no need to pull and package components. Everything is prepackaged and ready to distribute to contractors as needed.
With no options for customization, preassembled package systems may not be for everyone. They do offer benefits in many application situations, especially if timing is tight for a basin install. For example, if the system is being used in a sewage lift station, the easier pump installation that comes with a preassembled package can equate to big time savings. In these situations, basins are installed by the plumber prior to concrete pour with varying heights depending on distances and required drops for the intake piping. The discharge and vent locations are then known for the rest of the plumbing as the framing and final indoor plumbing is completed at a later point. In this type of situation, preassembled packages require less work for final pump installation since vent connections are easier to make. This equates to less time on site for the overall plumbing contractor -- whether it's a new build or replacement system install. New builds also typically require standard residential pump sizing, so not much customization is needed, making preassembled packages a more viable and smart choice.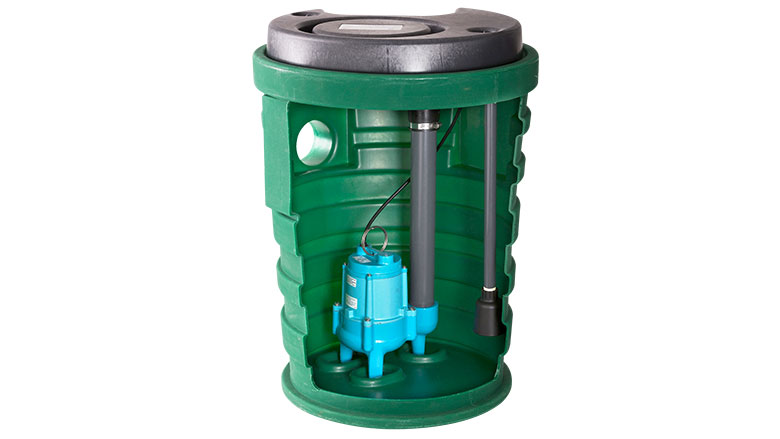 In contrast, with sump lift stations, an a-la-carte option might be more appropriate. Not all sump lift station locations require a sump pump, but a general contractor will still typically install a standard basin early in the construction project when drainage tile is installed and before concrete is poured. Typically, the plumber is called in much later, so any pump that's required is selected at the end of the project. These pumps are then very easy to install since they don't require any attachment to vents or other plumbing fixtures. Only outdoor discharge is required, and this is normally just a hole drilled to get outside. In these situations, the installation time savings associated with a pre-packaged or pre-assembled pump is less of an important consideration.
What's the right mix?
A-la-carte, prepackaged and preassembled pumping systems all offer benefits in various situations. The bottom line is each is a viable and important part of a distributor's overall offering. Knowing which makes the most sense in a variety of situations can help distributors and contractors maximize the benefits of each when it matters – whether the contractor is looking for customization, streamlined ordering or simplified installation.