Plumbing
Latest News
PHCP and PVF Company News
Sioux Chief hosts SWA 2014 Summer/Fall Leadership meeting
The LDC group was given a guided tour of the 400,000+ sq.-ft. manufacturing complex.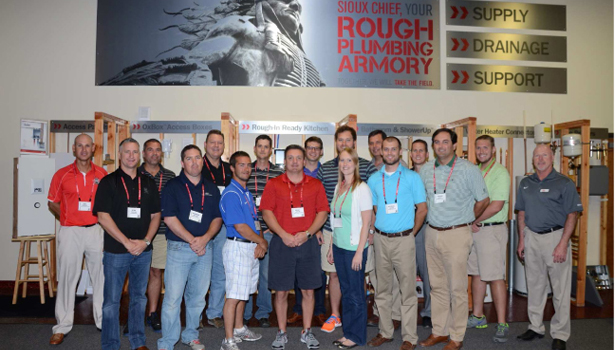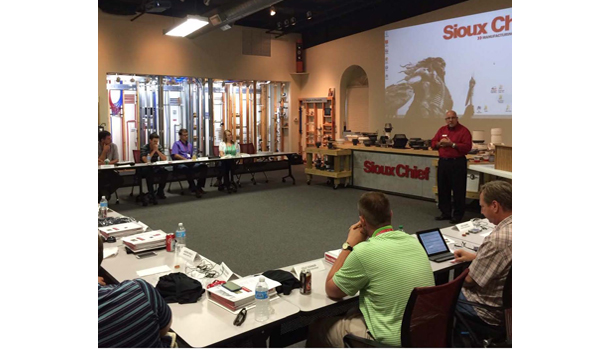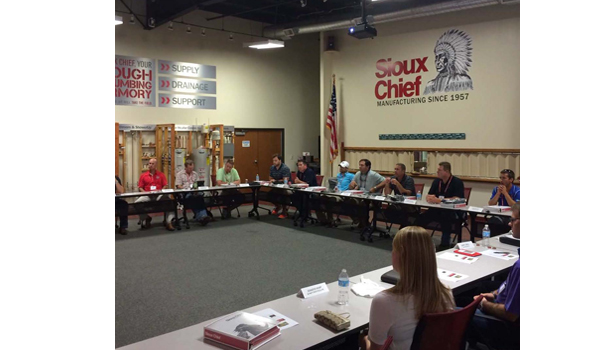 Kansas City-based Sioux Chief Manufacturing hosted the August 2014 Summer/Fall Meeting of Southern Wholesalers Association's Leadership Development Council. The LDC group was given a guided tour of the 400,000+ sq.-ft. manufacturing complex and was able to see how many innovative Sioux Chief products are made as well as the extensive quality standards and processes that are in place. Later, the group was treated to a BBQ lunch in the auditorium with Sioux Chief's product group directors, the sales management team and owner Joe P. Ismert. After lunch the LDC meeting was conducted by LDC chairman, Barry Jewel.
That evening the entire LDC group, along with Sioux Chief Management, enjoyed a Kansas City Royals game in the Frank White Suite at Kauffman Stadium.
"We are proud sponsors of the Southern Wholesalers Association and the Leadership Development Council and we're honored to host this meeting for the future leaders of our industry," said Mike Stallings, Sioux Chief's director, national sales.
"From every member of the SWA and the LDC, we wanted to thank everyone at Sioux Chief for hosting and making possible the 2014 Summer/Fall LDC Meeting," said Brad Hall the incoming LDC 2nd chairman.
"As up and coming leaders in our respective organizations, to see first-hand how a successful company like Sioux Chief operates with great leaders, this makes a lasting impression on each LDC member to utilize personally and professionally. The hospitality and accommodations provided by Sioux Chief was more than expected, and for that we are grateful."
---
HELPFUL LINKS:
Source: Sioux Chief

I want to hear from you. Tell me how we can improve.