✕
Realizing it is time to sell your family business can be challenging. The Beringer Group understands the bond an owner has with their business and wants to help you find the perfect buyer and fit for your company. Kevin Field and Michael Field and their business, Barton Supply, are an ideal example of how The Beringer Group supports their clients during the difficult process of deciding whether to keep, sell, or grow their company.
DECISION TO SELL
Barton Supply, a plumbing, irrigation, drainage, and landscape lighting company based in Cherry Hill, New Jersey, has been family owned and operated since 1954. Kevin Field, chief financial officer, and his cousin, Mike Field, Chief Executive Officer, took over the business after their fathers decided it was time to retire.
Growing up, Kevin Field was not regularly involved in the family business. Before joining Barton Supply, he worked as an architect designing laboratories and institutional buildings. However, as his father began to contemplate his retirement plans and exit strategies, Kevin Field realized this was his last chance to join the business. He immediately put his architecture career on hold and began learning the business from the ground up.
Mike Field spent time in the family business throughout his youth and was working in the plumbing wholesale distribution industry in California. Similarly, Mike Field had also been in discussions about his father's retirement plans and decided to move back to the east coast to help run the business. Mike Field's experience in the industry made it an easy transition for him and quickly led him to the CEO position.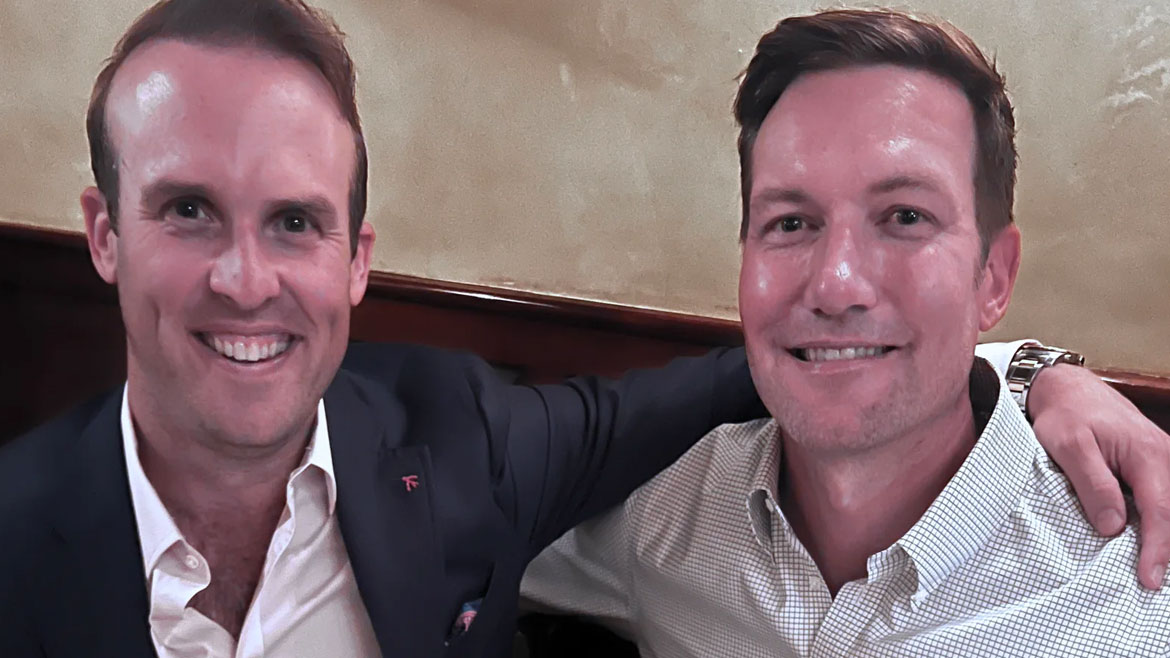 "As a business owner you're accustomed to solving new problems, so there can be a temptation to do it yourself. But when it comes to M&A, don't try to do it on your own. Find a trusted M&A professional who works in your industry and work with them as early as possible."
While attending the annual IMARK conference a few years after returning to Barton Supply, Mike Field met Brad Williams from The Beringer Group, a privately held advising firm with expertise in planning and mergers and acquisition advice. Their conversation that day resonated with Mike, and a few years later when the Field family was beginning to explore succession planning options they contacted The Beringer Group for help.
Williams set up a meeting and talked about various transition options. At the time, both cousins had their minds set on keeping the family business. While Williams was very supportive of this option based on Barton Supply's history of success, he also advised that in the long term they would need to start thinking about a growth plan to compete with larger firms and the secular roll-up we see in the industry. At the time, the cousins had just begun managing the business autonomously and were focused on improving the business in its current form. They had no intentions to sell, but Brad's suggestion resonated with them and reframed their long term thinking. Although they were successful as a small single location business, could they continue to compete and be profitable long term without growing?
Williams reassured the Fields, "It is okay to be unsure right now. You have a successful business and there is no immediate threat on the horizon. These are big, life altering decisions and you have to consider all the options. It is okay to take your time and you are allowed to change your mind. We change our minds every day. It's my job to help you make informed decisions and achieve the best outcomes for your business."
Every business goes through a phase of looking at various options. The Fields took some time to run their business and ultimately decided to explore other game plans. It's like football: When the quarterback goes up to the line of scrimmage with a specific play but then calls an audible to pivot in response to what the defense is showing them.
Planning is constantly changing. It is not a "set it and forget it" task.
As time went on, they began to think more critically about five, 10, and 15-year plans and the commitments that came along with keeping the business. After much thought and discussion, as well as continued input from The Beringer Group, the Fields changed their minds and decided to sell.
It is no secret that change can be scary and for the Fields this was a big change. Although they were hesitant to stray from their original plan, they knew it was the right decision in the long run for the business and their employees.
FINDING THE RIGHT BUYER
When looking for a buyer, Barton Supply wanted to choose a company that would carry its torch and, as Field says, "Provide the service and professionalism our long-time customers have come to expect from Barton Supply." With Brad's help, the cousins found a fourth-generation family business that matched their values and had a long history of success. The process of identifying the right buyer was bittersweet for the Field family, but after getting to know APR Supply Co., they felt at ease knowing their company and employees would be in good hands.
In February, APR Supply Co. announced that it had acquired Barton Supply. Understandably, Barton Supply's employees were surprised by the news. Employees were like family at Barton Supply and it was difficult for the cousins to see their family go through a period of uncertainty. Not only was the future of their jobs at stake but also the relationships they had spent years building. As a family-owned and operated business, this was no foreign concept to APR Supply Co. They understood the value of Barton Supply's employees and were able to secure a majority of employees' jobs.
The acquisition of Barton Supply allowed APR Supply Co. to add a fifth branch location, continuing their expansion in the southern New Jersey region. In addition, APR Supply Co. now offers new services, including irrigation, drainage, and landscape lighting.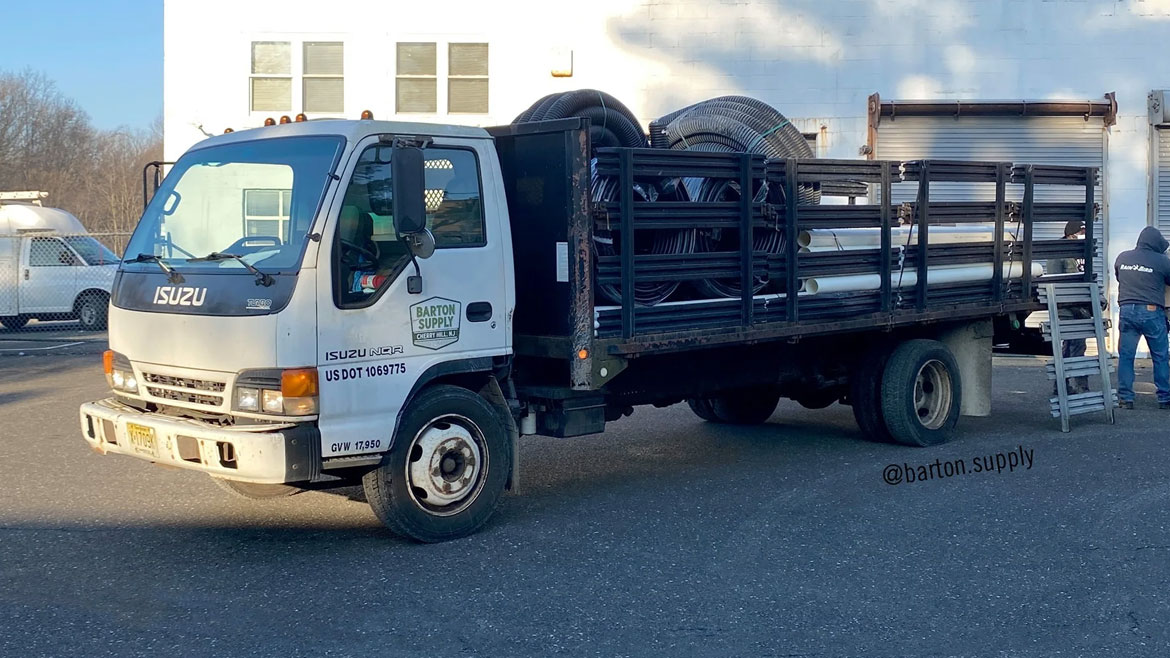 LOGISTICS OF SELLING
One piece of advice Kevin would offer to other business owners looking to sell is, "Don't try to do it on your own. Find a trusted M&A professional who works in your industry and work with them as early as possible."
Kevin continues, "As a business owner you're accustomed to solving new problems, so there can be a temptation to do it yourself. I know for us, the outcome would not have been nearly as favorable had we gone at it alone. There are countless lessons learned over that year and a half, and I would have been completely lost without Brad guiding us. The earlier you can engage with a professional, the more prepared you'll be to move through the process smoothly and achieve the best outcome."
Thanks to The Beringer Group, the Fields made a well-informed decision, even if it was not what they originally thought they wanted. Changing your mind throughout the process is okay. The Beringer Group encourages business owners to explore each option until the right solution for you and your family becomes clear. That's exactly what the Fields did.
WHAT'S NEXT FOR THE FIELDS?
Besides completing the final touches on the sale of Barton Supply, the Fields are taking a much-needed break while they figure out how they want to spend the second half of their professional careers. Mike recently moved back to California with his wife and Kevin has been spending time with his wife and three children.
They have been able to try things they never would have time for while running a business full time. They are beyond excited for the next chapter of their lives and happy with their decision.
Contrary to popular belief, the Fields realized "Change is good."
From one family business to another, The Beringer Group understands the importance of putting your business in the hands of someone you can trust. We pride ourselves on our ability to find the best option for you and your family. As you can see from the Fields' journey, our clients and their happiness are our number one priority. We make sure they feel comfortable with every decision they make. Let us help you make the right decision for your family business.