There is an old wives tale that bumblebees should not be able to fly. According to aerodynamics, their wings are much too small in relation to their body size to move them through the air. Bees, ignorant to these laws of science, manage to defy the odds and fly every single day.
 Hugh Cunningham Sr. particularly liked this story and the resilience that bees represent. So much so that he used this mantra as the foundation for the company he founded in 1947. A college graduate of University of Texas at Austin, Hugh Cunningham returned from World War II as a Captain and heard from family friends at Morrison's Supply Company that there was great opportunity in the plumbing supply and sell business. New to the industry, Hugh Cunningham did his research and decided to buyout a partner in a manufacturers' rep firm in Dallas, Texas called Toole and Litchfield, which became Toole and Cunningham. After roughly 15 years of success together, Toole and Cunningham amicably split, and the company became what it is known as today – Hugh M. Cunningham Companies (HMC).
 Representing the third generation, Hugh Cunningham's grandson Austin Cunningham, CPMR, vice president of business development, points out that the bee logo the company still clings to today represents the foundation HMC was built upon. "My grandfather loved that story about the bee," he says. "He believed that if you work hard enough and don't let anyone tell you that you can't do something, you will be successful."
 In 2022, the company celebrated 75 years of proudly sporting the bee — even three generations later.
PROACTIVE LEADERS
 Hugh M. Cunningham Companies was named the Supply House Times Rep of the Year in 2008. At that time, the agency was recognized as one of the biggest reps in our industry, in terms of both workforce and territory. That trend continues today as the company covers six states across the south central United States with its team of 170.
 Jim Ambery, president and CEO says HMC's best asset is its team, and they are encouraged to speak their mind. "We know that the executive team doesn't have all of the answers; it's those team members out on the front lines of our organizations that know what's best," he says. "We constantly encourage our people to be proactive leaders and never be afraid to bring ideas to the table."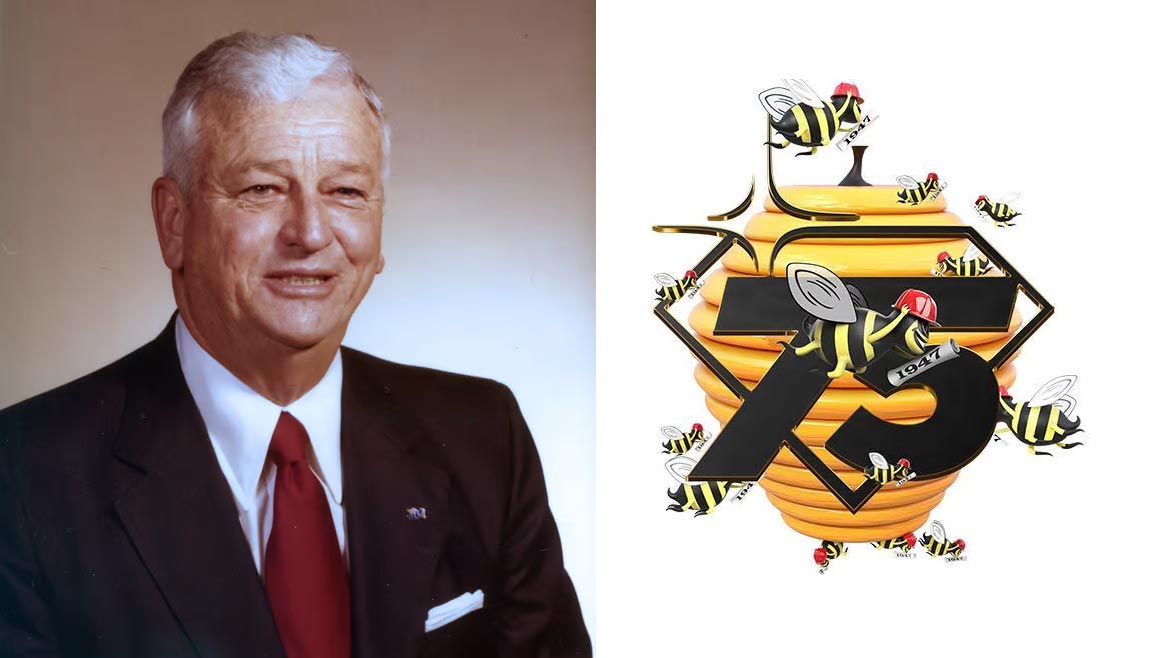 Founder of Hugh M. Cunningham Co. Hugh Cunningham Sr.
 Aaron Reeves, vice president of sales at HMC, adds that it's rewarding to watch team members succeed with the ideas they bring to the table. "We have an open door policy; employees can come to us any time with an idea for how to better serve customers, better work with manufacturers, boost sales, etc." he says. "We want to see them carry out those ideas and we are here to support them throughout the process."
 Part of what keeps this open door policy afloat is the fact that despite HMC's large size, keeping the family business feel remains priority number one. "We don't all have the Cunningham last name, but we are all Cunningham's in the fact that we work together and support one another," Reeves explains.
 Every team member has their important role to play. When we thrive we thrive together and when there are issues we tackle them together."
 HMC holds heavy emphasis on employee development. Many members of the team have decades-long tenures with the company having moved through various roles. Austin Cunningham started with HMC in the early 2000s working in the warehouse. Now, 20 years later, he recognizes the way that experience has shaped his understanding of the market.
 "Having that experience helped me understand the way we go to market and more importantly how incredibly hard folks in every division of the company work," he says. "It's cool to see that two decades later we still have many of those people that I worked with in the warehouse here, whether they have moved up to different roles in the warehouse or transitioned into inside or outside sales, human resources or accounting and finance. Because of this internal promotion of longtime employees we have a strong team that understands all facets of the business."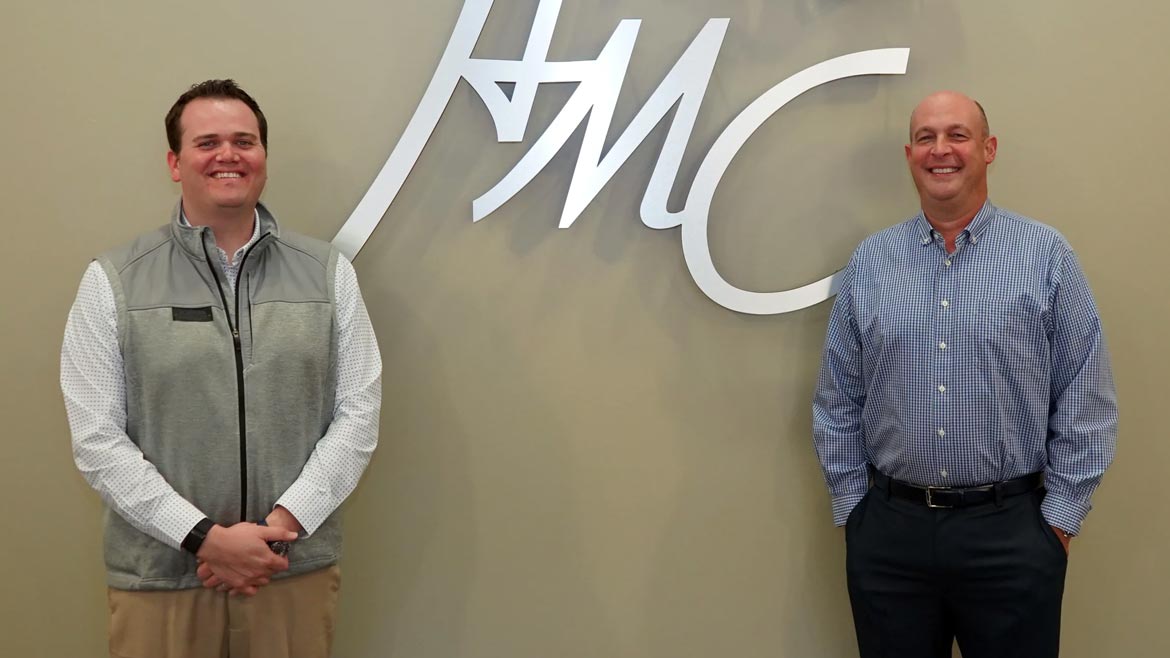 Austin Cunningham (left) and Jim Ambery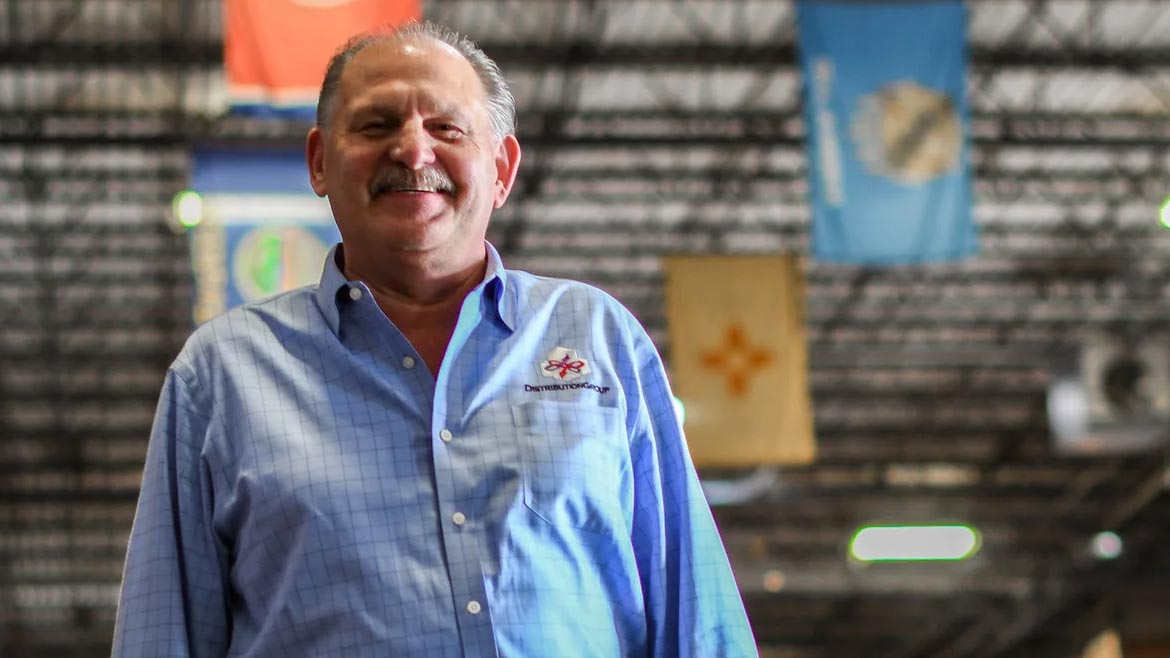 Dan Banazsek, vice president, distribution
 General Manager Mark Kois has been with HMC for six years and says the team is empowered to make meaningful decisions. "Our associates are empowered to make meaningful decisions every single day that impact the lives of our associates, customers and the manufacturers that we represent," he says. "I like that now in my 34th-year in this industry I'm surrounded by associates that treat each other like family."
SERVICE SELLING AND STRUCTURE
 HMC's business model is made up of 10 strategic product and location groups: Five in Texas and one group to cover each of the other states within the company's territory — Arkansas, Louisiana, Mississippi, Oklahoma and New Mexico.
 Despite there being many moving parts within this business model, Ambery says what HMC is all about is rather simple. "No matter the challenges we're facing, we are a sales organization first and foremost," he says. "David Cunningham (executive chairman, second generation) has instilled in all of us that if you focus on the relationships with wholesalers, contractors, engineers and our manufacturers, the orders will come. If you're invested invested in your relationships, more than anything else, it leads to great things."
Ambery adds that HMC views its customer service team as salespeople as well. "I've never liked to call them customer service," he says. "They talk to the customers more than anyone else in the company. They are salespeople. We want them to sell and drive revenue. Any people in our company that touch the customer are considered salespeople; as a rep, we are selling ourselves every day."
The grouped sales setup is designed to make it easier for HMC's team to focus on their expertise and territories. Dan Banaszek, vice president of distribution group, has been with HMC more than 25 years and says the company structure is what sets them apart from the competition. "The structure allows our sales force to sell and not have to be involved in other aspects of the business," he says. "HR, IS, accounting, marketing, factory support, administration, inside sales, quotations and distribution are all structured to support our sales force and keep the feet in the street."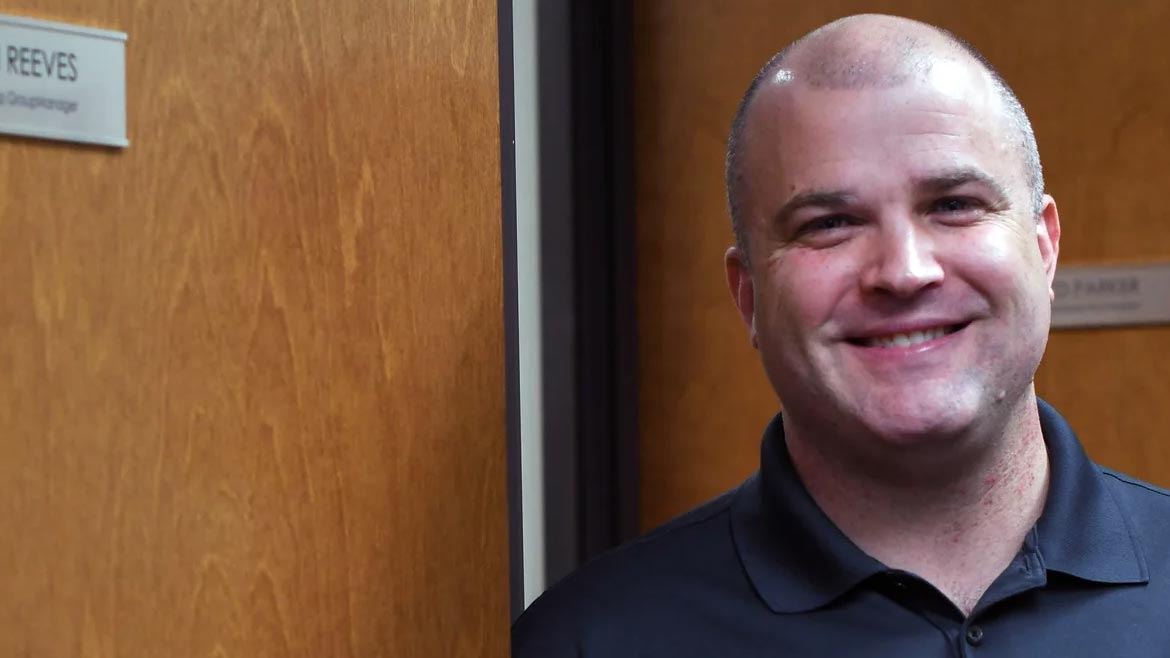 Aaron Reeves, vice president, waterworks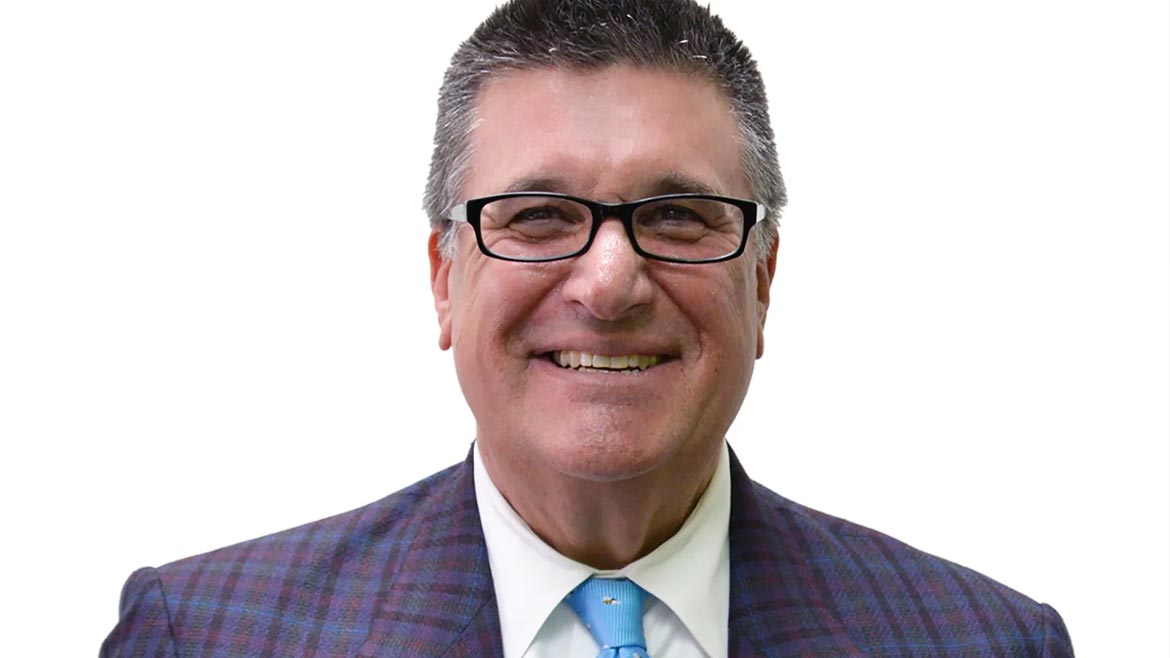 David A. Cunningham, executive chairman, second generation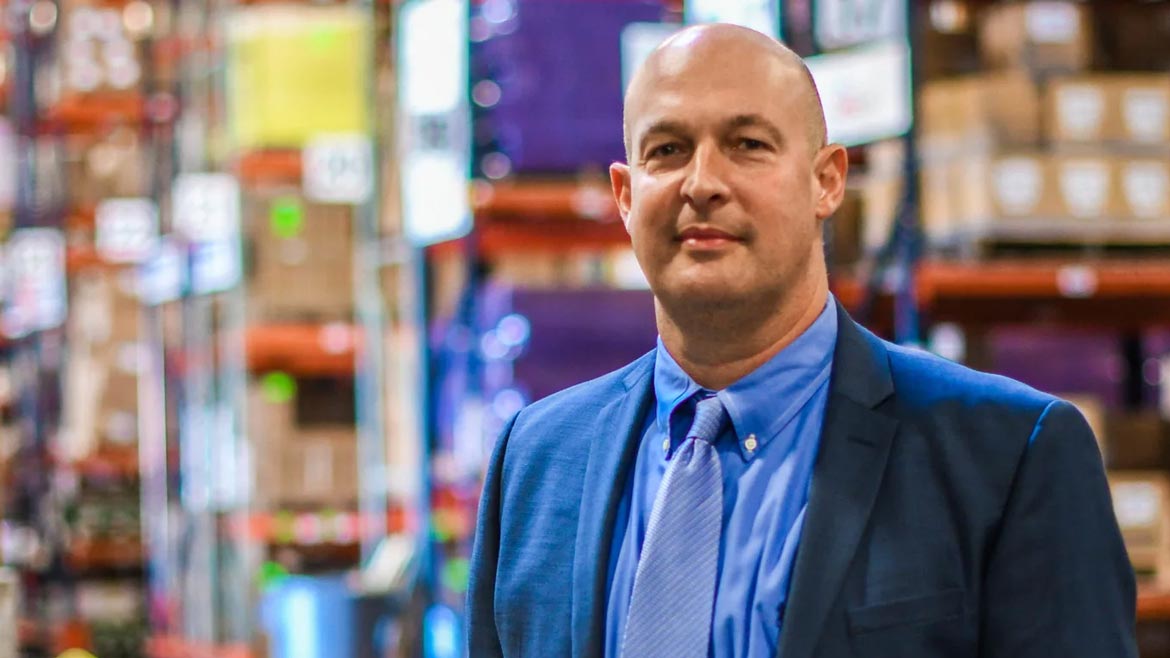 Jim Ambery, president and CEO
Banaszek also emphasizes the effectiveness of HMC's open door policy. "We work as a team no matter what level of responsibility you have everyone can voice their opinion and ideas and be heard."
The importance of taking care of the customer if touted throughout all departments of the organization. Shannon Highsmith, director of accounting, finance and HR, says there are no exceptions to being customer-first. "The Hugh M. Cunningham Companies are so successful due to a combination of exceptional, customer service focused associates and great infrastructure," she says. "Our associates are passionate about what they do and receive great training. We are all expected to do whatever is necessary to take care of our customers with no exceptions."
In its 75 years, HMC has grown from a residential plumbing representative to one that also serves the HVAC, irrigation, turf, pumps, water well, AG, waterworks and fire protection markets. According to Ambery, having the different sales groups helps navigate challenging times. "This structure helps us when one market is experiencing a downturn," he says. "We have the ability to be market experts in a multitude of different segments, making us more valuable to our partners."
Austin Cunningham agrees, noting that HMC's specialists are backed by a pool of support resources. "Our structure allows for specialists to thrive in their respective product categories while benefitting from the home base of resources — logistics, distribution, etc."
HMC is equal parts employee-driven and customer-driven. According to Reeves, success of both relies on the other.
 "Our employees are what drives our business, but without our customers, we wouldn't be able to have these great employees," Reeves says. "We want our outsides sales team to spend a ton of time with the customer, we want to break bread with them, and we want to be there to help solve their problems."
The Cunningham family values that have transcended throughout HMC for the past 75 years are centered on integrity. "The relationships we build with customers are like bridges; they are built with integrity, honesty and hard work and they can be destroyed in seconds by failing to be honorable," Reeves says. "We live that mindset day in and day out. We want to deliver good news fast and bad news even faster."
SUCCESSION AND INNOVATION
 HMC employees note that the company is never afraid to invest in technology and innovation.
"The Cunningham family has very wisely invested in technology and facilities that enable us to offer options to our manufacturers and customers that most rep agencies cannot compete with," Highsmith says. "For example, over the past couple years, we have implemented a new ERP system, SAP Business One, with great inventory management capabilities and expanded our annex warehouse facilities. We are currently in the process of implementing a new human capital management system, which is going to greatly improve our recruiting efforts."
Ambery says that with the constant challenges and evolution facing the PHCP-PVF industry, you have to be hyper-focused on re-investing back in your business. "We had a fine ERP system beforehand, but we are a company that continues to look forward to improve and reinvest to become even more efficient," he says.
 Although investing in technology is important, HMC again reinforces that the people making up the team are what move the needle.
 "If you don't have the right people in the right market, or enough people to support the growth of the market like what we have in Texas, you're going to get left behind," Ambery adds.
Austin Cunningham adds that HMC is constantly looking ahead, investing time and resources into succession planning.
"Members of the third generation are looking ahead to prepare for what the fourth generation will look like," he says. "The goal is to cultivate a company that will be leaders for the next 75 years."
HMC has been vigilant about succession planning since the beginning. "You have to start early," Austin Cunningham notes. "Investing in developing our people is what keeps that pipeline full. Succession planning isn't a quick thing to check off your list, it takes years and decades in the making."
 Ambery agrees, saying HMC's leadership team is preparing the next generation to replace them. "Some people are taken aback when I say 'replace,' but it's not a negative thing," he says. "I get excited about seeing the people we train develop and become prepared to take over."
HMC's emphasis on promoting from within and employee development influences its longstanding manufacturer partnerships. According to Ambery, the quickest way manufacturers lose faith in a rep is when they see turnover.
 "Manufacturers want consistency," he says. "And if you don't provide your people with a roadmap to success, they're going to leave, so our goal is to provide that and in turn provide stability and growth for our manufacturers."
 HMC's dedication to reinvestment didn't slow down due to COVID-19 or the challenges it brought. The company has opened two new warehouses within the past 24 months, adding a facility in San Antonio and doubling it's footprint in Houston, Texas, and hired 14 new salespeople.
 "The time to prepare for growth is when everyone else is backing off and getting nervous," Reeves says. "We're a company that is looking ahead five years, not just six to 12 months. Sometimes the growth isn't even focused on sales numbers, it's about growing the agency overall; our footprint, our product segments and our team."
 With big, long-term goals in mind, Ambery summarizes his goal for HMC by saying it will never rest on its laurels.
 "We have a strong responsibility to our customers, vendors and employees to keep growing. We must strengthen ourselves with leaders, boosting and refining our total offerings to better serve the trade," he says. "We can never be satisfied with where we are because we can always get better. We will continue to reinvest back into the company to develop our team and serve our customers."