Many pieces of news go viral within the plumbing industry. However, every now and then, something happens that reaches far outside of our industry bubble. This was certainly the case as the tributes remembering legendary businessman, Herb Kohler, circulated throughout national news outlets and social media everywhere.
Herbert "Herb" Vollrath Kohler Jr., Kohler Co.'s executive chairman and kitchen and bath industry leader, passed away on Sept. 3 in Kohler, Wisconsin at the age of 83.
Known for his enthusiasm, creativity and passion for family, art, the outdoors, horses and golf, Kohler touched a network of many different types of people. On the company's Herb Kohler tribute webpage, Kohler is described as "a friend to many," and some who "just loved interacting with people…period."
"Our industry has higher design. Golf has greater challenges. Our home has more gracious living. His vision made us better and his legacy will always inspire us."
– Katie Poehling Seymour, President and CEO, First Supply
Throughout his life and six decades of leadership at Kohler, Herb Kohler impacted countless peers and spearheaded the success and growth of Kohler Co.
Kohler spent many summers working on the Kohler farms and in most of the manufacturing divisions of Kohler Co. After serving with the U.S. Army Reserve, studying at the University of Zurich in Switzerland and launching a brief acting career at Knox College in Illinois, he graduated from Yale University with a Bachelor of Science degree in industrial administration in 1965. Then, Kohler rejoined Kohler Co. full-time as an R&D technician. In 1968, Herb Kohler's father passed away and he became vice president of operations.
From that period on, Herb Kohler worked through various roles — executive vice president, chairman of the board and CEO — until 1974 when he was named president of the company. In 2015, Herb Kohler's son, David Kohler, took over as president and CEO while Herb Kohler moved on to executive chairman.
Herb Kohler was inducted into the National Kitchen & Bath Association's (NKBA)  Kitchen & Bath Hall of Fame in its founding year of 1989. He led Kohler Co. to 48 acquisitions throughout his time at the helm of the company, and he established the Kohler Trust for the Arts and Education, the Kohler Trust for Preservation and the Kohler Trust for Clean Water.
Rightfully so, the internet was flooded with memories and tributes. Supply House Times reached out to some industry-specific friends of Herb Kohler to get an inside perspective on his footprint here in the plumbing world.
FROM INSIDE THE PLUMBING INDUSTRY
Extraordinary, visionary, inviting and innovative are some words plumbing industry professionals used to describe Herb Kohler. In fact, Herb Kohler was the mastermind behind "The Bold Look of Kohler," megabrand.
Katie Poehling Seymour, president and CEO of First Supply, who's bath and kitchen division —Gerhard's Kitchen and Bath — opened Kohler's first-ever Kohler Signature Store in 2012, holds many memories of Herb Kohler's hospitality and innovation.
"Herb Kohler was a visionary in our industry and beyond. His ability to drive the Bold Look of Kohler made kitchen and bath design more inviting, intriguing and innovative. His partnership made our businesses better as he looked to grow together," she says. "He was a gracious host and included us all in world-class Kohler hospitality. Maybe most notably the foresight of the Kohler family to establish a succession plan putting David Kohler at the helm of the business ensures the longevity of the business, and the family, for years to come."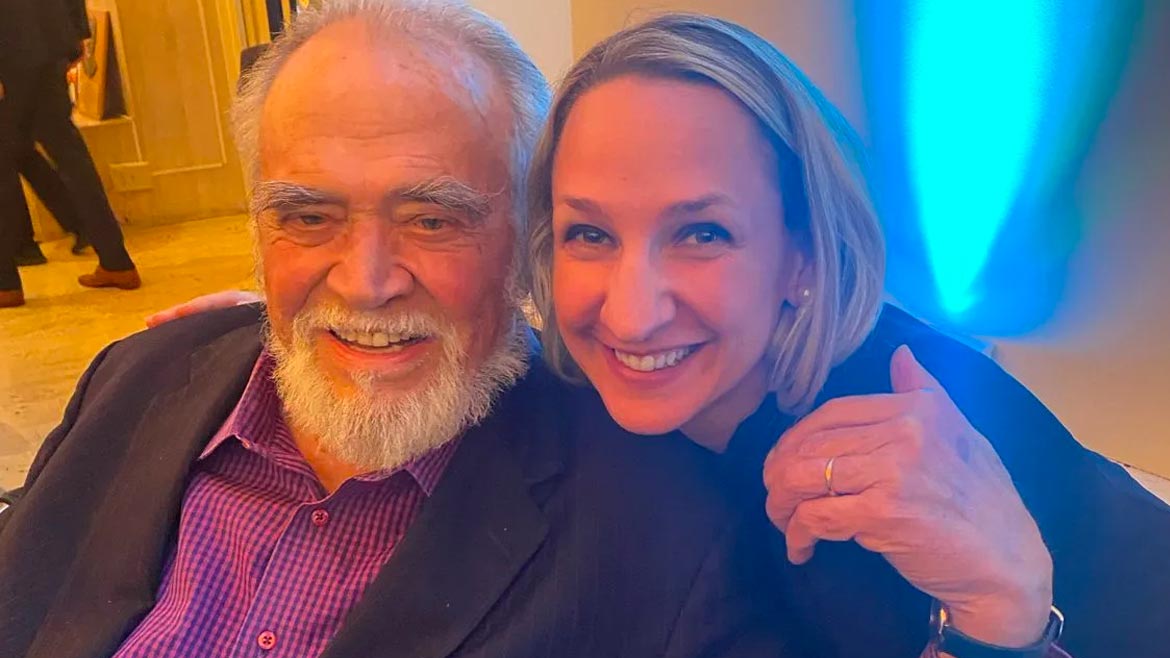 First Supply's Katie Poehling Seymour and Herb Kohler.
Image courtesy of First Supply.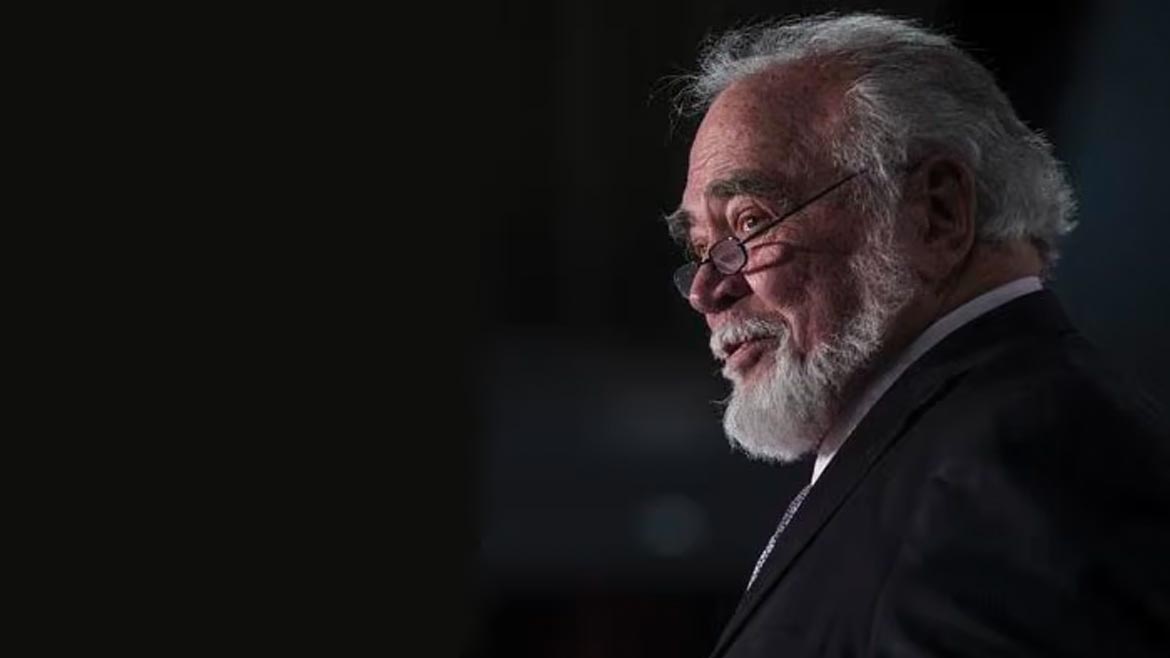 Herb Kohler
"My father was a dynamic leader of our global organization, an independent-minded entrepreneur, courageous innovator and passionate creative. He embodied our mission of gracious living daily and his zest for life was an inspiration to all."
– David Kohler, president and CEO, Kohler Co.
Justin Freedman, president of New Jersey-based distributor with a few Kohler Signature Store showrooms, General Plumbing Supply, says Herb Kohler did nothing casually.
"Mr. Kohler was one of the great innovators in our industry and is well known for creating the 'Bold Look of Kohler' and guiding his company on the trajectory it sits today. His legacy will live on in the worlds in which he made his mark. Kohler doesn't do anything, casually, so naturally when he created businesses, their aim was and is to make an impact," he says. "This was apparent in the way Mr. Kohler lead his life and his company succeeding in the decorative bath & kitchen industry, power systems and hospitality —hotels, resorts, several of the world's best golf courses and even chocolate. He will be missed, but his footprint and the strength of the Kohler brand endure."
Down in Florida, President of Wool Plumbing Supply Randy Wool emphasizes Herb Kohler's ability to expand the Kohler brand even outside of the U.S.
"Herb Kohler was an extraordinary individual. In addition to his accomplishments with the brand in the luxury hospitality sector, he continued to promote the Kohler Brand nationally and further expanded the Brand to other countries around the world," he says. "While achieving all this he also found time to embark on a personal passion of his to start and grow a chocolate candy business of course called Kohler Chocolates."
Wool adds that Herb Kohler was a tough, but fair businessman. "At times Herb could be considered to be a tough businessman, but I always found him to be fair. He will be sorely missed."
Coley Herrin, president and CEO of PDI Kitchen, Bath and Lighting that runs Kohler Signature Stores in Georgia, calls Herb Kohler innovative and visionary, but notes those characteristics are just the beginning of the ways to describe him.
"He led the way in changing an industry based solely on functionality into one with design, fashion and beauty," he says. "Combine that with a marketing plan that was second to none and you have someone who changed our industry forever. To me, he was an icon in our industry that I was fortunate to have known, spent time with and learn from. The things he taught all of us will carry on for generations."
Louis Rohl, founder of the popular kitchen and bath fixture brand House of Rohl, says Herb Kohler inspired creativity throughout the plumbing industry.
"Herb Kohler was the progenitor of inspired creativity in the plumbing industry. He was an entrepreneur in a corporate environment that thrived uniquely on commoditization while opening the luxury niches for fashion in bathrooms. He combined form and function in all aspects of his life whether it was The American Club, Whistling Straights or The Birthday Bath," he says. "With all humility, the Rohl family credits him with a family model that inspired us while acknowledging our success was made possible by his vision. He will be remembered as an icon of American ingenuity."
 As a member of the National Kitchen and Bath Association Hall of Fame, NKBA leadership describes Herb Kohler as a true, legendary leader.  "We are deeply saddened by the passing of Herb V. Kohler, Jr.," shares Suzie Williford, chief strategy officer and executive vice president of industry relations for the NKBA. "Herb Kohler was a remarkable individual who inspired many within the kitchen & bath industry as a true leader. He will be greatly missed."
Bill Darcy, NKBA's CEO adds, "Herb Kohler was a legendary businessman, kitchen and bath leader. As a member of the Inaugural NKBA Hall of Fame, he inspired many in our industry and will be greatly missed."
"Herb Kohler led with passion, tenacity and was 'all in, all the time.' He left a lasting impact on the world."
– Biran Melka, Group President, Power Kohler.
Brian Melka, group president, Power Kohler, says Herb Kohler challenged usual ways of thinking, even when he wasn't aware it was needed.  
"As I reflect on these last few days, I'm reminded more than ever of what a dynamic and influential leader our Executive Chairman, Herb Kohler was. He led with passion, tenacity and was 'all in, all the time,'" Melka says. "He left a lasting impact on the world, and I'll be forever grateful for the many lessons he and David Kohler taught me during my time at Kohler Co. Mr. Kohler challenged me in ways I didn't even know I needed, and I am better because of it. Herb, you are greatly missed, but never forgotten."
On a LinkedIn post following Herb Kohler's passing, First Supply's Poehling Seymour summarized Herb Kohler's impact well, saying: "Our industry has higher design. Golf has greater challenges. Our home has more gracious living. His vision made us better and his legacy will always inspire us."