In an industry in which many of its members become as close as family, there is often a significant feeling of loss — and the proverbial empty chair — when one of its vital veteran members retires. That was notably the case in late 2019 when news of Stew Chaffee's retirement began to spread. 
Chaffee spent nearly 40 years with Rich-Tomkins, a plumbing and heating manufacturers rep agency based in Philadelphia, and had been a partner since the early 1990s. Instrumental to his success was the work ethic he learned from his parents on the family farm, as well as the competitive drive he developed as an athlete. 
In fact, that foundation is what originally landed Chaffee a job at Rich-Tomkins, despite his lack of experience. The brother of former agency owner, Ken Holloway, was building a new home and Chaffee was a mason on the construction crew. Holloway couldn't help but notice Chaffee's talent and drive. 
"The idea of a business career really didn't have a lot of appeal to me," Chaffee recalls. "But my body hurt so bad that it was initially almost an act of survival so I could heal and rebuild. In those early days, I wasn't very comfortable talking business with company leaders or clients, but I felt at home talking to the plumbers about products and projects. I knew if I could sell to them, I could control my destiny." 
Chaffee and his wife, Jeanne, had recently married, and she encouraged him to embrace the opportunity. "His life and career completely changed," she says. "Every night he came home and reviewed his notes and went over reports. He listened to audio tapes about sales techniques while he was driving. He became a true student. It's often said that you get out of something what you put in, and Stew worked really hard."
As Chaffee gained experience along the way, his confidence grew, and he began taking on more responsibility at the agency. Having been an athlete, Chaffee knew the value of good coaching and he used his experience to help mentor and coach the Rich-Tomkins sales team.
"Salespeople need strong coaching, just like athletes do," he says. "We don't get paid for second place so you can't let up. I was competitive and hated to lose so I trained my team to be like the athletes who would do extra pushups or run extra yardage. They're the ones who have more strength and stamina at the end of the game.
"I also emphasized the importance of keeping your word," Chaffee adds. "Your integrity is all you have, so when you tell a customer you're going to do something, you absolutely must — and do it right. There is a finite number of customers. If one is burned, there isn't an endless supply to take his place."
Over the years, Chaffee surrounded himself with knowledgeable people and strong business partners. One of those is Jon Dartt, vice president of trade channel for Delta Faucet Co., one of Rich-Tomkins' long-time lines. 
"Stew has a passion for the manufacturers he represented," Dartt shares. "He was all in when it came to executing strategies. He invested back in his people with training, giving them the best tools to operate and committing to their professional and personal growth." 
Rich-Tomkins built a hands-on training center — providing its own labor — where the company regularly hosts classes of 20 plumbers at a time. Chaffee estimates that 300 plumbers attend classes annually. The agency also invests heavily in sending executives through the Certified Professional Manufacturers' Representative (CPMR) program. Four earned the CPMR distinction under Chaffee's leadership, and another is in the pipeline this year. 
"Stew Chaffee has been a long-time pillar of the manufacturers rep community and we appreciate his great contributions to Bradford White and to our industry as a whole," Bradford White Vice President of Sales Jim McGoldrick says.
"His passion, resolve and vision are all key characteristics that have fostered his successful career, and his passion for excellence in service to our customers has been critical to Bradford White's success. He has formed life-long friendships with many of us here at Bradford White, and we are so happy for Stew, Jeanne and the entire Chaffee family."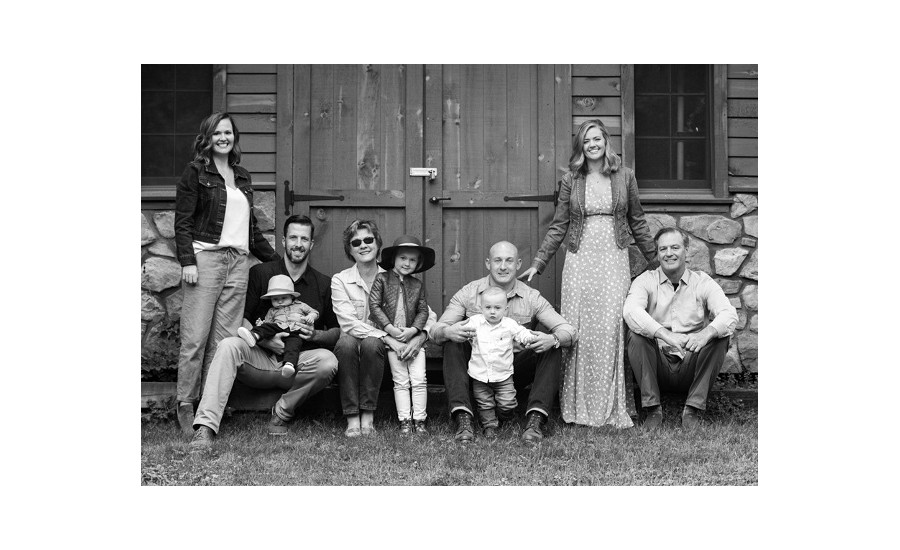 Stew Chaffee and family
The right stuff
When Chaffee became president of Rich-Tomkins in 2008, the national mortgage and housing crisis was rearing its ugly head. They were forced to come up with a game plan fast. One of the accomplishments Chaffee is most proud of is the agency never laid off any staff during that period. 
"Home values and sales were dropping by 30%, but we retained everyone," he notes. "That sacrifice and commitment we chose to make built the DNA of our organization. By the time the economy got back on track, our team was so loyal they would run through a wall for us."
Rich-Tomkins now employs 25 staff members who span three generations. "We have a very special team," describes Jeanne Chaffee, who over the years took on the agency's financial responsibilities and is now CFO. 
"Stew was instrumental in building this culture by selecting the right people to hire," she adds. "He was able to see the abilities that each person possessed — often better than they were able to see themselves. He didn't always go by conventional resumes and experience; he would take someone raw and mold them into a terrific long-term team player.
Throughout its history, Rich-Tomkins has been extraordinarily successful by promoting from within. Stew Rich and Stu Tomkins started the company, and Ken Holloway became a partner when Rich retired. Chaffee and Bill Bradshaw made their mark selling and thinking outside the box, so when Tomkins retired, Holloway extended a partnership offer to the two. A year ago, Bradshaw became president and CEO. Now with Chaffee's retirement, Alan Cohen has become Bradshaw's partner and vice president of sales. Jeanne Chaffee is also staying on to help make the transition smooth by managing the financials.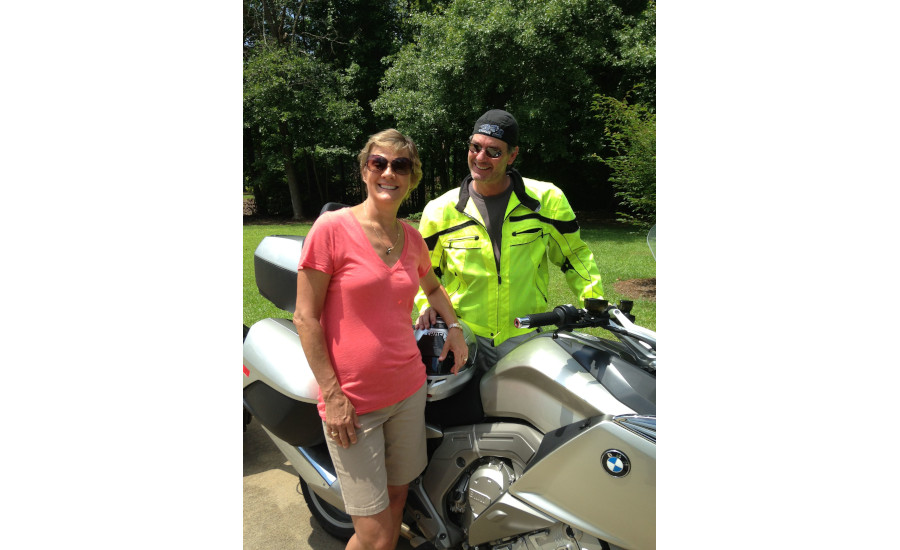 Stew Chaffee and his wife, Jeanne.
Investing in partnerships
Jomar Valve is another line the agency represents. "We hired Rich Tomkins to increase our market share and establish strategic partnerships," Vice President of Sales Noah Dinger explains. "They exceeded our expectations, and once Stew saw that we were able to exceed his expectations, he reached out to a number of agencies he thought would be a good fit for us. That enabled Jomar to align with agencies that really helped grow our business."  
Dartt agrees, noting that Chaffee is a great example for today's young reps who want to build their careers the right way. "It's important for newcomers to learn the entire business early in their careers. They should get involved in the industry, not just their agency. Understanding what manufacturers think about an issue or opportunity is critical. We need future leaders who will embrace change, not the past."
It was always clear that Chaffee came to win. As his knowledge and reputation grew, he used his platform to become a vocal and unabashed industry proponent on a national stage through affiliations with AIM/R, ASA and PHCC.  
"I learned so much from being involved with the industry on a national level — and particularly through AIM/R," Chaffee says. "My fellow AIM/R members openly shared their knowledge with me; it's important to form a circle that broadens your vision and possibilities."
One of his AIM/R peers and long-time confidantes is Rick Root of Frontline Sales & Marketing, who is chairman of AIM/R's board this year.  
"I have the utmost respect and admiration for Stew," Root shares. "He built a phenomenal company with a great team than balances experience and youth. Beyond that, he is truly a great person, honest, loyal and dedicated to helping others. Stew is a legacy within the plumbing industry and has left quite a footprint at AIM/R. 
"He had such vision and was a strategic thinker who could remain calm and unemotional when looking at important issues," Root continues. "It was Stew's leadership that spearheaded our strategic planning meetings and took AIM/R to a new level. He kept everyone on the task during our meetings and would pick up the phone after we'd get home to nudge us to step up. The group as a whole and all of us as individuals are much better because of Stew.
"Mentoring is one of the most important benefits of being part of AIM/R, and Stew really embraced being a mentor to anyone who asked for his help," Root adds. "He made time for discussion and devoted so much of himself to serving on the board of directors and going through the leadership chairs of the executive committee. I joke that I've had a 'Mount Rushmore' of mentors and Stew was one of the faces carved in the mountain." 
Chaffee also used his platform to increase the visibility of trade schools.
"It's increasingly important that we work within the industry to promote the trades because otherwise it's not happening," he says. "Kids are being told they're wasting their lives if they don't go to college because schools are incentivized to push them straight into universities. If their graduates go another route it can affect their ratings and funding. One of the most recent hires at Rich-Tomkins had a trade and military background, and he's doing great. The leadership continues to search for the right fit when building the team, with the understanding that while a degree can be a fantastic foundation, it's not the end-all, be-all. 
"There are incredible opportunities at all levels of the supply chain," he adds. "I'm the kid who came through the trades and worked super hard and made a successful life and career. I've got an incredible wife, children and grandchildren who mean the world to me. And I'm here to tell you that it has all been a blessing."