Market Sectors
Radiant/Hydronics
Latest News
HVAC
Milestones
Raypak celebrates 70th anniversary with state-of-the-art facility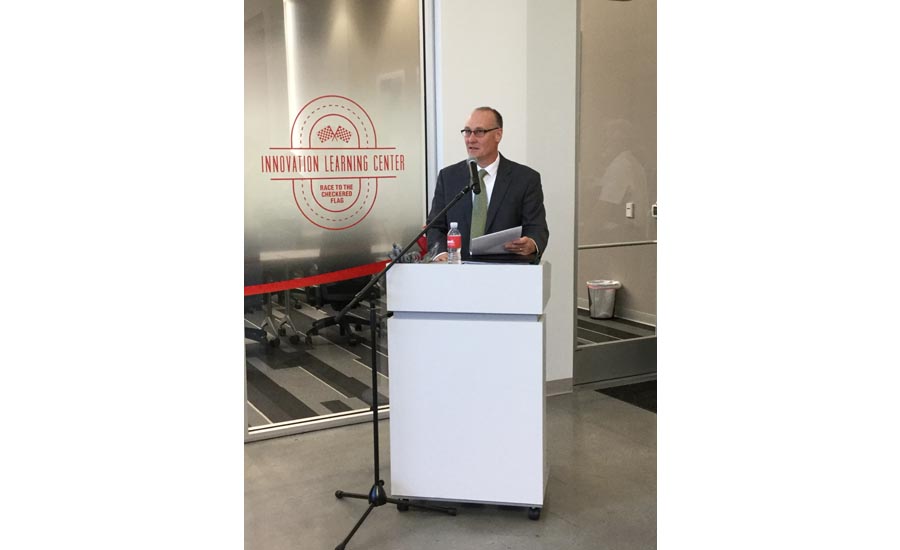 In celebration of its 70th anniversary, Raypak recently hosted a ribbon cutting for the grand opening of a new state-of-the-art Innovation Learning Center at the company's headquarters in Oxnard, California. The Center is part of an extensive renovation and expansion of Raypak's headquarter offices, testing lab and warehouse.
Raypak assembles all boilers, water heaters and gas pool heaters in the USA, including the new XVers commercial condensing boilers, which were launched earlier this year. The company has operated in Southern California since 1948 and moved to its current Oxnard location in 2000.
In 2017, the company began a major expansion and upgrade of their testing lab and warehouse facilities in order to increase speed to market for products, and enhance the building's energy efficiency. Among the changes being made, the company doubled the number of testing stations, added a chilled water loop for pool heater testing, built a first article dimensional inspection lab to increase inspection capabilities, and increased the capacity of the building's recirculation system to decrease and recycle water waste.
Innovation Learning Center
Raypak's new Innovation Learning Center will serve as a training hub and collaborative space for engineers, manufacturers reps, wholesalers and plumbers/contractors on the West Coast and worldwide.
This is the fifth center that parent company Rheem has opened across the U.S. and Canada since last year. Raypak's facility features an interactive classroom, a live demonstration and instruction lab (where equipment can be broken down and reassembled), and a state-of-the-art product showroom for training and troubleshooting products. The center not only highlights the latest energy efficient Raypak pool heaters, water heaters and boilers, but also includes water heating solutions and HVAC equipment manufactured by Rheem and its other subsidiaries.
"This is a great time for Raypak as we continue to invest in our business," said Kevin Ruppelt, vice president and general manager of Raypak. "We have a proud 70 year history and such longevity is a testament to our loyal Raypak team, channel partners, and customers. Given these most recent investments we are positioned to have a bright future for the next 70 years."

I want to hear from you. Tell me how we can improve.