The Executive Council of the American Supply Association's Industrial Piping Division has announced that Robert Vick, vice president of business development for Rancho Dominguez, Calif.-based Industrial Valco, has been selected to receive the IPD 's Award of Excellence. The award will be presented to Vick during the Weldbend IPD Breakfast on Wednesday morning, Sept. 10 at NetworkASA 2014 at the Bellagio in Las Vegas.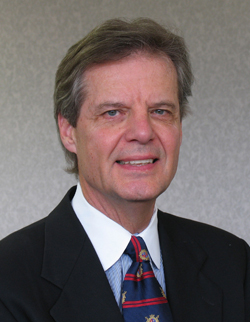 Robert Vick, VP of business development at Industrial Valco
Vick is well-known and respected by his colleagues and customers as an honorable and dedicated professional who never stops giving to the industrial PVF industry.  Having fulfilled numerous roles with different industry organizations, he is consistently among the first to volunteer his time and energy.  Most recently, as chairman of ASA's Vendor Member Division and a member of ASA's Board of Directors for multiple terms, Vick exemplified leadership qualities that profoundly influenced decisions and actions that have propelled a tremendous resurgence of relevance that ASA and IPD enjoy today. He is a tireless champion for our industry's proud legacy.
Upon the decision to select Vick as the recipient of the IPD Award of Excellence, Jay Bazemore, chairman of the IPD and vice president of JABO Supply Corp., stated: "Robert Vick continues to demonstrate the ultimate in leadership and dedication to the industry that is required of a recipient of the IPD Award of Excellence.  His willingness to share so much of his knowledge and expertise coupled with his influence within our industry has helped ASA's Industrial Piping Division continue to grow and flourish as it does today."
The inaugural award was presented to Tim Arenberg of Columbia Pipe & Supply Co., in 2008, Gary Cartright of Piping & Equipment, Inc., in 2009, Dr. Donald R. McNeeley of Chicago Tube and Iron Co., in 2010, Morris R. Beschloss in 2011, John E. Martin of Anvil International in 2012 and Patrick M. Adams of MKS Pipe & Valve Co., in 2013.
---
HELPFUL LINKS: