Bath & Kitchen News
Bath & Kitchen Trends
Bath and Kitchen Pro
PHCP and PVF Company News
Fluidmaster's Steve Dixon named Orange County CFO of the Year
San Juan Capistrano, Calif.-based Fluidmaster recently announced Chief Financial Officer Steve Dixon was named "Orange County CFO of the Year – Private Company" at the Orange County Business Journal's Seventh Annual CFO of the Year Awards ceremony.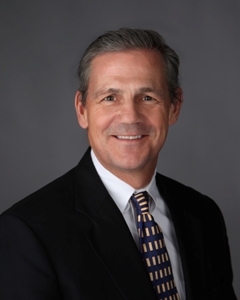 Fluidmaster's Chief Financial Officer Steve Dixon
"Steve is a partner to all of us in this business — in fact sometimes we forget he is our CFO. He is a disciple of our strategy and allows us to turn strategy into reality. Additionally, his warm and humble personality makes him a favorite throughout the Fluidmaster team," said Todd Talbot, president of Fluidmaster.
Dixon was recognized along with 50 other outstanding CFOs at the ceremony. His most recent achievements include: leading the acquisition of two companies in the United Kingdom and another in Slovenia, overseeing the implementation of a new ERP system and assisting in substantially improving the company's bottom-line results.
"Steve is one of the key members of the Fluidmaster organization and has contributed immensely to the strength and growth of the company over the past few years," said Doug Edwards, Fluidmaster board member. "He is actively involved in numerous community and Orange County organizations as well as a strong supporter of global youth missionary work, generously giving his time and donations to many of these activities."
---
HELPFUL LINKS:
Source: Fluidmaster

I want to hear from you. Tell me how we can improve.