Bath & Kitchen News
Bath & Kitchen Trends
Latest News
Bath and Kitchen Pro
PHCP and PVF Company News
Weinstein named VP of sales of marketing for Xylem Group
Kitchen and bath product manufacturer Xylem Group appointed John Weinstein as vice president of sales and marketing for its Xylem brand. Weinstein will oversee all aspects of sales, marketing and product management for the company.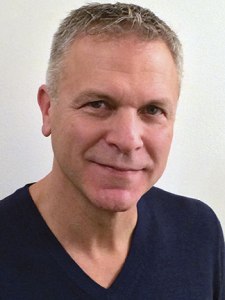 John Weinstein is the VP of sales and marketing for Xylem.
Weinstein was responsible for launching the Lavish showrooms in Philadelphia and founded Mid-Atlantic manufacturer representative firm The Weinstein Group. The firm specializes in representing premium kitchen and bath products, including brands such as Americh, Watermark Designs and Xylem.
"We're pleased to have someone with John's diverse industry background, as well as his keen sense of product design and sales experience with premium brands," Xylem Group President Hal Weinstein said. "John's previous accomplishment and industry experience make him a valuable asset to our team."
---
HELPFUL LINKS:
Source: Xylem Group

I want to hear from you. Tell me how we can improve.