Jomar Group founder Joseph R. Martin, 90, passed away peacefully on October 6, 2013, after a long battle with Parkinson's disease. Born in Logansport, Ind., Martin moved to Northern Michigan during childhood where he lived until he joined the Navy at the time of WWII. He served in the Pacific theater as a Captain flying a PBY Catalina on submarine patrol and eventually was named Commander.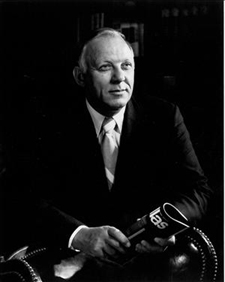 Jomar founder Joseph R. Martin died Oct. 6, 2013.
After leaving active military service, Martin founded Jomar International Inc. which grew under his leadership to become the present-day Jomar Group. The Jomar Group valve product line is well known in the plumbing, heating, HVAC and gas industries for innovative, high quality products. Jomar was one of the first to offer valves with multiple third-party certification listings including UL, CSA, NSF and FM.
Joseph Martin remained active with the company as a visionary, leader and mentor for countless people until his passing. He is survived by his loving wife Elizabeth Martin, daughter Lisa, son William and six grandchildren.
Contributions in his memory can be made to the Michigan Parkinson Foundation in honor of Joseph R. Martin.
---
HELPFUL LINKS: