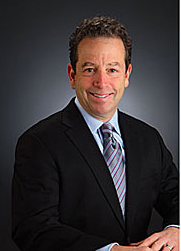 Milwaukee Tool President Steve Richman. Photo courtesy of Milwaukee Tool
Supply House Times interviewed Steve Richman, president of Milwaukee Tool Corp., this summer during the company's 2013 New Product Symposium in Milwaukee. Richman, who became president in 2007, previously was president and CEO of Werner Co. He had been president and general manager of Skil and Bosch Power Tools. He started his career in 1982 with Black & Decker.
Supply House Times: How important to Milwaukee Tool is the traditional wholesale distribution channel?
SR: For us there is an outward-in viewpoint. We have distribution partners that comprise the wholesale channel and we have our end users – the plumbing and mechanical contractors. The combination of those two and how we work together to accomplish our objectives is absolutely critical. For a company that launches as many products as we do on a yearly basis, we cannot be successful without wholesale distribution. It is imperative we have the right strategic partnerships with plumbing wholesalers throughout the country.
Supply House Times: What is Milwaukee's take on Internet-based distribution?
SR: We made the decision from a brand strategy standpoint not to sell commodities. Our tools and accessories provide real solutions to our end users. The Internet does not provide the necessary knowledge, communication and hands-on training like the traditional wholesale distribution model does. We won't go back on that decision.
Supply House Times: What distinguishes Milwaukee Tool from other tool manufacturers?
SR:We don't think of ourselves as a power tool company. We view ourselves as a solution provider. That's why we got into the power tool business. That is why we make hand tools, test and measurement instruments, accessories, and other types of add-ons and will continue to do so down the road.
For us, it's about being able to understand the needs and requirements of plumbing and mechanical contractors from the time they wake up in the morning until the time they go to bed at night. We want to deliver solutions to them, partner with them and become a member of their family along the way. We believe our relentless focus on users of our products clearly differentiates us.
Supply House Times:Have innovations in battery technology and motor speed reached their plateau or is there still room for growth?
SR:It's not about a battery, a motor or the electronics. It's about that ecosystem and how they all work together. When you ask if we have reached their limits, we're not even close. The battery technology will continue to evolve. Our vertical integration on the motor side will continue to evolve. The electronics side will continue to make products more powerful with more overload protection and allow them to become smarter. How that whole ecosystem works together is going to drive the results and the performance of the product.
Supply House Times:What can plumbing wholesalers and contractors expect to see from Milwaukee Tool in the remainder of 2013?
 SR:For us, it's more than 2013. It's really a commitment to bring next-generation products and technology to users in every business unit. In terms of specific products, we'll have products that will change the game in how contractors use tools. Today, they can use a Milwaukee FUEL cordless SAWZALL Reciprocating Saw that will out-perform the corded products out there. That means they can forget about the cord completely for most kinds of applications. Next year they will see a larger and more significant continuation of this strategy toward plumbing contractors. 
---
HELPFUL LINKS: