Late last year, LIXIL made headlines when it announced the acquisition of Basco, a U.S.-based shower door manufacturing company. The acquisition represents an important step in LIXIL's growth strategy in the Americas region, the company said. Recently at the Kitchen & Bath Industry Show, Plumbing & Mechanical Chief Editor Nicole Krawcke had a chance to sit down with Trey Northrup, leader of LIXIL Americas, to discuss the company's outlook following the acquisition, the current labor shortage, and the pitfalls of sanitation access and LIXIL's LPP program, a global initiative aimed at tackling America's sanitation challenges through public and private sector partnerships.
SHT: WHY DID LIXIL DECIDE TO ACQUIRE BASCO, AND WHAT DOES THIS DEAL MEAN FOR THE FUTURE OF THE BATH AND KITCHEN MARKET?
TN: The really exciting thing about this acquisition is it was the perfect marriage for us. A lot of it had to do with the fact that part of what we talk about is owning the consumer journey — from idea all the way through installation. And when you talk about that bathroom journey, you can't really talk about the bathroom journey without having shower doors. This gave us the opportunity to acquire a great company, that had a great culture and was a great fit for us while providing industry-leading customization and standard doors. What we're doing today.
SHT: WHAT ABOUT BASCO MADE THEM ATTRACTIVE?
TN: As we've gone have gone through this process, we looked at other opportunities other than Basco. This was the best fit for us, and it really came down to the culture and the ownership — Basco has been a family-owned company since 1955. And that team is going to stay on with us. I think it's really important for us to make sure that we keep Basco and the secret sauce intact. For us, it was not only being able to handle the standard shower doors, but the customization of how shower doors can be manufactured. We can deliver anything standard within two days with our logistics network, and then we can provide industry-leading lead times for anything outside of that and the customized industry.
Basco's strong presence on the East Coast, Midwest and Southeast regions will expand LIXIL's reach in the bathroom category and bring LIXIL to the no. 4 position in the shower enclosures and doors segment.
SHT: WILL LIXIL KEEP THE BASCO NAME AND BRAND?
TN: Yeah, that's a great question. We certainly have some of the most iconic brands in the industry — American Standard, DXV, Grohe. We will certainly leverage those brands within the shower door market. Saying that, Basco is also a great brand with great heritage, and we would keep that brand as well — certainly in the channels where it means the most, such as glass shops and builders and then really expanding those capabilities into our other great brands.
SHT: KIND OF SWITCHING GEARS A LITTLE BIT TO TALK ABOUT THE ONGOING LABOR SHORTAGE IN THE PLUMBING INDUSTRY. HOW CAN THE BATH AND KITCHEN INDUSTRY ADAPT TO REMEDIATE THE SHORTAGE OF SKILLED PLUMBERS?
TN: Great question. For every five plumbers that leave the industry, only once comes back in. Right? And as I think about that, how can we all be a part of ensuring we are able to grow the industry and have the labor to do so? I think of it in a few different ways. Let me break it up. One is labor itself, and I think most importantly, we're not going to solve this labor shortage without females. And today, really introducing the plumbing industry to females at a very early age and getting them involved, but also showing what a great opportunity it is as a career is certainly very important.
Another piece of this is education. Making sure that we're working with the top vocational schools, and aligning on how do we generate demand and bring people in, but also how do we help partner with some of the greatest products while they are working their way through the school to see that this is an innovative industry, and a lot of cool things are changing
And probably last, certainly not least for us is the product piece of this. If we can make products easier to install, right, we have the opportunity to really make a plumber more efficient. So as we think about innovation, it's always great to think about sustainability, water consumption and IoT — all are really important. But often overlooked is that little easy piece of let's just make things easier to install. When it comes to innovation, a lot of people always think about Apple or Tesla, but innovation comes in a lot of different forms.
SHT: WHAT IS LIXIL DOING TO ATTRACT MORE WOMEN TO THE INDUSTRY?
TN: I think you're aware of Tools & Tiaras. That's really cool and exciting. As a matter of fact, I have twin 7-year-old daughters myself, and I can't wait till they are old enough to participate in this. I think it's just a really cool way to expose them to what their father does, but also expose them to what is a really cool and exciting industry. Mm-hmm. We're working really hard at LIXIL to create diversity and inclusion in our own ranks. And if you look at us in our leadership, we've really been able to do that as well.
SHT: JUMPING AROUND AGAIN. LAST YEAR, LIXIL ESTABLISHED LIXIL PUBLIC PARTNERS AS A FIRST PUBLIC SECTOR ENGAGEMENT PLATFORM TO STRENGTHEN COLLABORATION ON WATER, SANITATION AND HYGIENE. HOW EXACTLY DOES THAT WORK?
TN: Sure. It's really trying to make sure we are keeping our eyes on the future of this world. And making sure we're keeping sustainability at the forefront of everything that we do. We kind of break it up into a few different areas. One is water conservation and water purity, as well. And we have a couple projects that we're working on right now — one in Lowndes County, Alabama, where we partnered with the local government because they were having an issue with open sewers and many of the homes down there. We wanted to be part of that, so we went down, and partnered with another company out of Japan with technology that will allow them to have a full sanitation solution in their homes without having exposed defecation out into the fields.
Another is our SATO toilet, which really is providing clean sanitation to everyone everywhere. That's really where we try to focus our efforts, and not just be focused on the plumbing industry itself, but really trying to expand into making better homes a reality for everyone everywhere.
SHT: WHY IS LIXIL INVESTED IN HELPING SOLVE A GLOBAL SANITATION PROBLEM?
TN: I think it comes back to purpose. I often say our purpose in everything that we do, and I just mentioned it right before, making better homes a reality for everyone, everywhere. Because if we don't put that at the forefront of who we are and what we do, and start addressing the world's problems in total while also being a very profitable company, I think that's doing a disservice to the world and to who we are.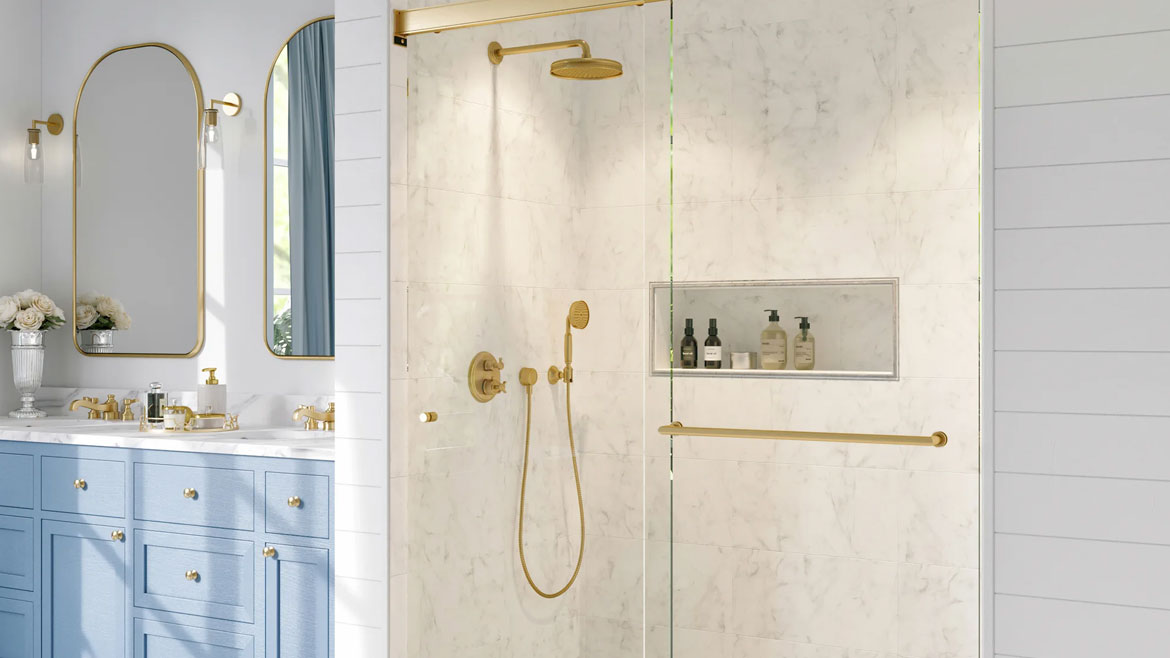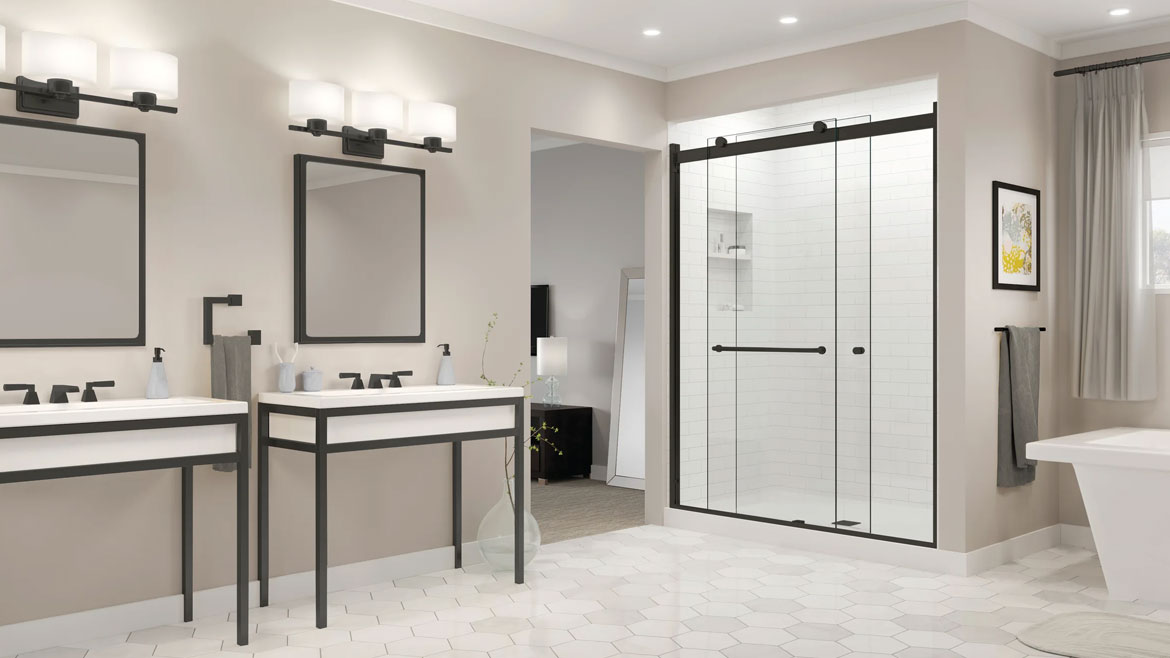 SHT: WHY IS SANITATION EVEN STILL A PROBLEM IN TODAY'S DAY AND AGE, AND WHAT NEEDS TO BE DONE BY THE PLUMBING INDUSTRY AS A WHOLE TO SOLVE THIS ISSUE?
TN: Surprisingly, most Americans look at these problems as only found in third world countries. So the first thing that we have to do is education. I think, in general, people want to be part of the solution. But they don't know there's a problem in U.S. LIXIL Public Partners or LPP is bringing that to light with the Lowndes County, Alabama project and really trying to highlight these projects while also driving solutions.
SHT: SWITCHING GEARS ONE LAST TIME. WE'RE AT KBIS. WHAT DO YOU THINK THE MOST POPULAR BATH AND KITCHEN PRODUCTS WILL BE THIS YEAR?
TN: Really, water conservation and sustainability will be at the forefront, along with anything that is touchless or IoT related, right? Because that really feels at the forefront. What I'm most excited to see is where does that sustainability piece converge with the performance. Because, quite often in our industry, getting the sustainability piece through isn't the problem. It's keeping the performance high while you're doing it. And I'm really excited to see what other individuals are doing to address those unmet consumer needs.
SHT: WHAT DO YOU THINK THE BATH AND KITCHEN INDUSTRY WILL LOOK LIKE THIS YEAR AMIDST ECONOMIC UNCERTAINTY?
TN: I think the one thing that we've all gotten used to is economic volatility. Just when you think you've got it figured out and it's settling down, something else happens. So I predict that instability will continue — the companies that are most agile and can adjust to them will do much better than the rest. Now, saying that, everybody hears there's an impending recession, but when I look at a little further out than just tomorrow, we have a need for 24 million homes in the U.S. with the ability, I think, to build somewhere in the neighborhood of 2 million or so. We have that built in growth sitting out there for the next 10 years and there is a ton of demand from the economic instability. I think it's going to drive consistency a little more from a demand perspective in our industry. The concern I have is where will that manifest itself? Right? What is the mix of products that consumers or customers will buy? What is the mix of homes that builders will build for rent, multi-family or for sale? And I think that's the piece that we have to have to keep our eye on.