PEOPLE NEWS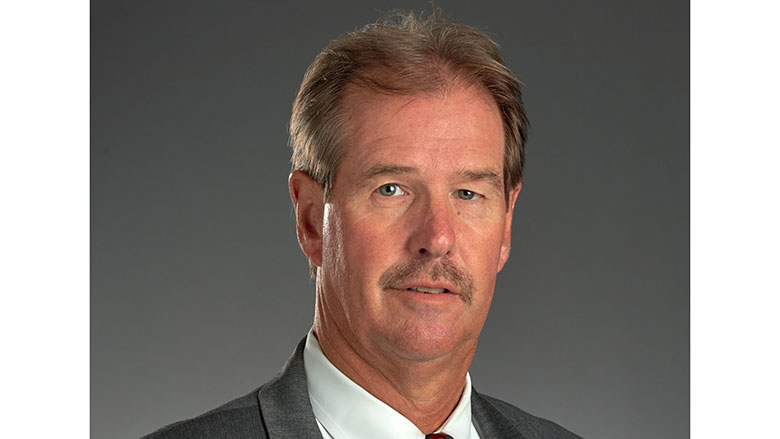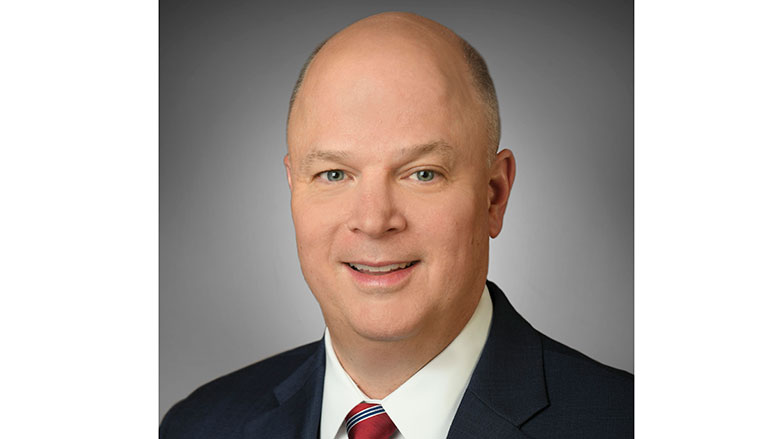 A. O. Smith Corp. announced the retirement of Eddie Goodwin, senior vice president of A. O. Smith Corp., and president and general manager of Lochinvar, will retire July 1, and Stephen O'Brien, COO, has been named the successor.
"Since joining the company over 40 years ago, Eddie's vast experience and steadfast leadership has helped shape Lochinvar into the industry-leading, high-efficiency boiler and water heater manufacturer it is today," said Kevin Wheeler, chairman, president and CEO. "He has built a strong team committed to designing, manufacturing and selling high quality, innovative products that meet our customer's needs. We thank him for his vision and commitment to our customers, our employees and the A. O. Smith values over the past four decades."
In his new role, O'Brien will build on the strong foundation Goodwin and his team have established, by implementing the strategic vision for the organization and further expanding Lochinvar's innovative product lines, the company noted.
O'Brien has served as chief operating officer for Lochinvar since August of 2021 and is uniquely qualified to assume the role of president going forward, it added. O'Brien joined Lochinvar from Mitsubishi Electric Trane HVAC US (METUS) and prior to that, worked for A. O. Smith Electrical Products Co. for 14 years before the company was sold to Regal Beloit Corp. He holds an MBA from the University of Dayton in Ohio and a bachelor's degree in mathematics from State University of New York at Potsdam.
"With his extensive experience in the HVAC industry, his strong leadership skills and focus on customer satisfaction, Steve is the ideal person to lead our Lochinvar business unit going forward," Wheeler added. "I am confident the transition will be seamless, and Steve's extensive background and business development skills will further strengthen Lochinvar's channel partnerships and our presence in the market."
---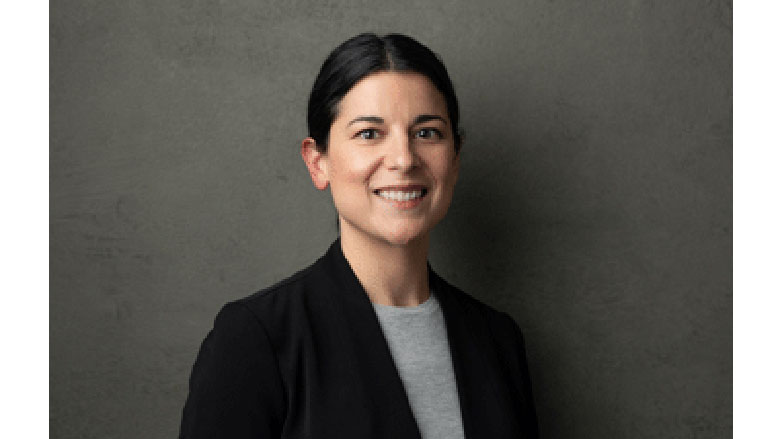 Julia Heckman has joined the T&S Brass team as sales coordinator. In this role, Heckman will provide a wide array of marketing and sales support across T&S, the global plumbing manufacturer headquartered in Travelers Rest, South Carolina.
"Julia started with T&S in customer service last year, where she quickly learned a great deal about T&S and serving our customers," said Ken Gallagher, T&S vice president of global sales. "This knowledge and experience, combined with her education and work history in communications and marketing, makes Julia a wonderful addition to our sales team. I'm excited to have her on board."
Heckman, who previously worked in various marketing, project management and operations roles, holds a bachelor's degree in communication from the College of Charleston.
"This circular tendency was pivotal to our sustainability program, as you think about recycling initiatives and lifecycle analysis programs," Fitzgerald explained. "We are trying to understand the impact of activities and products from their raw materials through the disposition at the end of its life."
Rheem also announced the promotion of Chee Wee Gan to a new role as senior vice president, strategy and sustainability. Chee Wee joined Rheem in 2018 and will continue to drive global strategic planning for the organization while advancing global brand and sustainability initiatives. Additionally, he will continue spearheading Rheem's global licensing strategic initiatives in his expanded role.
Rheem's sustainability initiative is on pace to meet or exceed 2025 goals, designed to coincide with the company's 100th anniversary, it added.
Fitzgerald's retirement became official Jan. 1. He has planned a series of outdoor adventures such as climbing, rafting and hiking in destinations including Alaska, Utah, Colorado and Oregon.
COMPANY NEWS

The Granite Group announced the signing of a distribution agreement with Allied Air Enterprises related to their residential Ducane Air Conditioning and Heating products, as well as their Allied Commercial offering.
The Ducane line of residential unitary HVAC equipment will be available to contractors through any of the 50 TGG wholesale locations across the six New England states. Inventory has already started to land and will be fully stocked across the Granite Group branch network in mid-March. Available products will include gas and oil furnaces, air handlers, condensing units and heat pumps, many of which qualify for homeowner rebates in New England. This, combined with the addition of packaged rooftop units from Allied Commercial, will allow The Granite Group to offer a full range of equipment from 1.5 ton up to 25 ton.
"We have always tried to provide our customers with high-quality, reliable products that help them to be successful. The addition of Ducane and Allied Commercial will no doubt do that," said Michael Kelly, senior vice president of business development at the Granite Group. "As the HVAC contractor base continues to grow, we must grow our offering along with it."
The Ducane product line will nicely compliment the Granite Group's existing residential HVAC equipment offering that includes Mitsubishi, Bosch, Gibson and Miller. While the Allied Commercial products will be their flagship commercial brand allowing The Granite Group to expand its HVAC and mechanical contractor customer base, the distributor noted.
---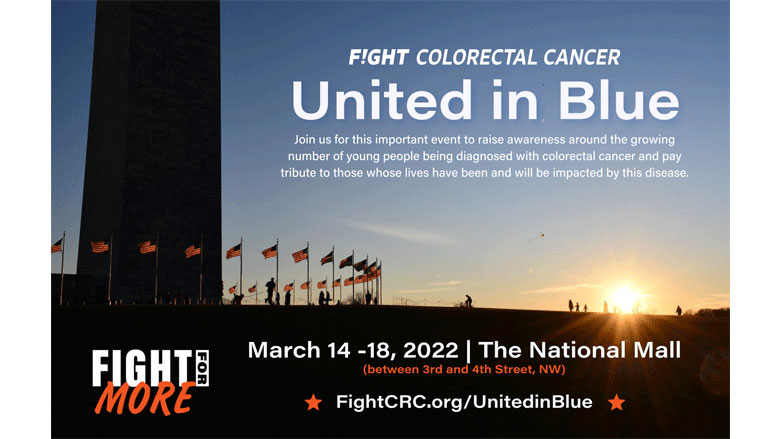 Bemis Mfg. Co., a manufacturer of toilet and bidet seats, teamed up with advocacy organization, Fight Colorectal Cancer (Fight CRC) for March, Colorectal Cancer Awareness Month.
The family-owned manufacturer donated 100 toilet seats that were to be displayed on the National Mall in Washington, D.C., as part of Fight CRC's United in Blue installation. Each seat will display an awareness fact or statistic about the disease, which is the second-most fatal cancer in the U.S.
The seats will surround more than 27,000 blue flags on the National Lawn, each of them symbolizing a projected case of colorectal cancer in someone under age 50 by the year 2030.
The non-profit advocacy organization is hosting the first-ever installation for colorectal cancer on the National Mall to gain attention from lawmakers about the fact that colorectal cancer is projected to be the No. 1 cancer killer among those ages 20-49 by 2030. There is an urgency to fund more research to uncover groundbreaking treatments to save lives, it noted.
"As a manufacturer of toilet and bidet seats, we produce a type of product that people sometimes don't want to openly talk about because of its private nature," said T.J. Stiefvater, director of marketing for Bemis. "The same can be said for colorectal cancer. We feel strongly about shining a light on it and helping raise awareness about what can be done to alleviate the suffering it causes." Contrary to what most people believe, colorectal cancer is not an "old man's" disease. One in 23 men and 1 in 25 women will be diagnosed with this type of cancer in their lifetime. In 2022, the American Cancer Society estimates there will be 106,180 new cases of colon cancer and 44,850 cases of rectal cancer.
---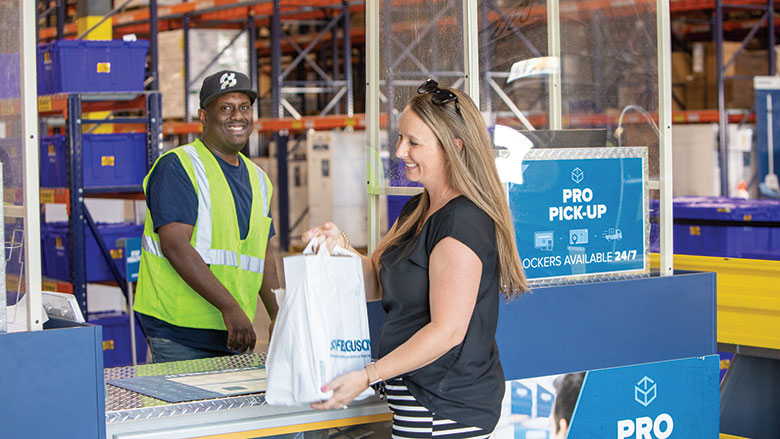 Ferguson's Business Development team recently donated nearly $520,000 worth of new tools to SkillsUSA state chapters, Rebuilding Together affiliates and Good360. Through a network of organizations, these tools will do good works in our communities:
SkillsUSA's vision is a highly skilled workforce. Providing tools to aspiring skilled trade professionals provides new educational opportunities, improving the future skilled trade workforce;
Tool donations routed through the Rebuilding Together affiliates provide free critical health and safety repairs and accessibility modifications for low-income, disabled, senior, and veteran homeowners at no cost, using the services of volunteers and contractors; and
Good360, the global leader in product philanthropy and purposeful giving, distributes the tools with its own diverse nonprofit network to support its defined purpose, creating new opportunities for the communities where they operate.
Ferguson Cares is part of the company's overall Sustainability program and seeks to build partnerships with transformational nonprofit organizations within clean water and sanitation, housing, the skilled trades and our hometown, the company's four key focus areas.
"All our nonprofit partner organizations are excellent stewards. Generally, nonprofits are renowned for performing with restricted budgets and minimal personnel," said Melissa Hazelwood, senior Ferguson Cares manager. "That doesn't mean when it comes to providing housing or services for the communities they serve, they can or should skimp on quality. Everyone deserves to live with dignity and respect."
Hazelwood added it is essential to change the narrative about in-kind donations within the nonprofit community, whether to the organization or an individual. "When I first became a mom, friends shared baby items that their children could no longer use. I was so excited and appreciated their thoughtfulness. I was more connected to them and their children through their act of generosity."
Hazelwood said experiencing first-hand how generosity connects you to a larger community informs her philosophy and approach to Ferguson Cares. "Nonprofits and their communities no longer look at items as hand-me-downs. Some nonprofits are labeling items as vintage! Perhaps the phrase should be, 'hand me next?'" she said.
Hand me next tools
"When Ferguson recently concluded a test program of power and hand tools, we concluded with a surplus of new, unopened tools. Therefore, the decision of how to distribute the remaining inventory was easy," explained Jeff Puckette, Ferguson business development manager – residential trade. "We hoped that these tools would provide a solid foundation in developing aspiring trade professionals and fulfill a great need for our nonprofit partners. Supporting our future industry leaders and communities has always been and will continue to be a top priority for Ferguson."
"We are so grateful for the donation of tools from Ferguson," commented Jesse Porter, Executive Director of Rebuilding Together Austin. "Not only are tools and tool replacement a consistent need for our organization, but this donation also allows us to put more of our resources towards essential repairs that keep our neighbors in need safe in their homes."e company explained.
As articulated on DDS' website, it's one thing for manufacturers to make their product content available to their channel partners, but another thing entirely for them to verify whether those partners are actually publishing the information online, let alone consistently and as the supplier intended it to look.
"There is a major challenge for manufacturers with this 'last mile' of the journey to get their product information published to hundreds of individual distributor and retailer websites," said Matt Christensen, president of DDS. "Manufacturers are really at the mercy of their distribution partners not only in terms of how their products look online, but whether they're listed at all, and from the initial data we've been helping them gather, the results are pretty alarming."
In other Distributor Data Systems news, DDS announce the launch of its wholly redesigned website. The site's updated design and messaging unveil new branding while clarifying the company's solution offerings and directing visitors to the most relevant and efficient customer experience according to their needs.
DDS offers solutions to help both manufacturers and distributors deliver improved product content — along with a superior delivery experience — to their end customers, primarily for e-commerce websites and other digital applications. The new site features streamlined customer journeys and valuable new resources for manufacturers and distributors, helping them explore and engage with the company's sophisticated offerings, it explained.