Dear Industry Colleagues,
First of all, let me say what an honor and a privilege it is to serve as 2015 ASA president.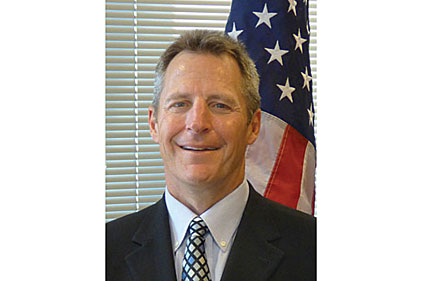 Rick Fantham is this year's ASA president.
I am fortunate enough to have taken the reigns at a great point in time for the association. I look forward to an upward trend of strength and progress not only through my tenure as president, but also for a long time to come.
Five years ago, my colleagues and I at Hajoca questioned our involvement in ASA.  We felt we were a large enough entity to provide the benefits and services of ASA to our profit centers and people on our own. 
Thanks to the persistence of several folks at Hajoca, fellow association members and the determination of ASA Executive Vice President Mike Adelizzi, not only did we renew our membership, but we decided to jump into the deep end of the pool. I am delighted to say we have been thrilled with our plunge! My theme as ASA president for 2015 is an invitation to Jump in Now! 
Why take the plunge? ASA achieved a third consecutive year of net membership growth in 2014. Today, ASA represents 3,700 business locations. This number is a phenomenal 20% more than two decades ago.   
We have PVF Outlook and PB Outlook magazines for improving member customer communication. We are growing our career recruitment efforts to attract our future industry workforce. We are partnering with the buying groups to engage the entire industry. We also have launched a very popular Women in Industry Division.
While the value of an ASA membership has never been greater, we also continue to invest in quality programs. Some recent highlights include:  an ASA display booth at the upcoming KBIS events; support of the PHCC Plumbing Skills National Competition at Skills USA; expanding career outreach to students and transitioning military personnel; and adding a new Web-based directory to link members and prospective talent.
ASA's Four Core Values continue to thrive:
Networking:Since 2010, our company attendance at Network ASA has nearly doubled. And while we are pleased with 35% participation this year, we are striving to achieve a 50% turnout in the next two years. 
Business Intelligence:Already at 50% participation in our popular benchmarking reports, indicators show we will go far beyond those numbers in 2015.
Education:The quality and success of our educational programs speak for themselves. We currently are at roughly 40% member company participation. This total is up from 25% three years ago. Again, our goal is 50% participation. I believe we will achieve this within the 2015 calendar year.
Advocacy:In three years since making the commitment to hire a full-time advocacy staff person, we conducted a national convention in Washington, D.C., in 2013 and managed 33% member engagement in the legislative process. ASA also will be leading three industry buying groups to Capitol Hill in 2015 and 2016 during their national conventions. 
 Today, the ASA brand is a badge of momentum. It is gaining acceptance and trust among customer groups and allied associations. We thank our membership for its strong support in making this happen. I look forward to a great 2015 and beyond!