"We all wake up in the middle of the night thinking about one more thing you could have done the day before. You make note of it and wake up ready to get after it the next day."
That's how Mobile Alabama-based rep firm Tim Morales & Associates' (TMI) Founder and President, Tim Morales, describes the competitive spirit that keeps himself and his team going every day.
Growing up in a home with 10 children — seven of them being brothers — Morales is no stranger to competition, or family business for that matter. Morales' parents — Joe and Grace Morales — started a rep firm in Nashville, Tennessee in the 1950s —J.H. Morales Sales Corp.
Having been literally born into the plumbing business, Tim Morales took over the family's Mobile, Alabama warehouse after attending Auburn University, and then years later in 1997, founded his own rep firm (TMI). Although TMI is celebrating its 25th year in business in 2022, Morales says the company's story and foundation dates back to even before he was born.
"It's something I grew up in; this industry is my passion," he says. "TMI was built on the decades-long foundation my parents had in this industry."
In addition to his parents — Morales notes two mentors from the PHCP-PVF industry who helped shape how he operates today.
"Jim Mansfield of Red White Vale and Sioux Chief's Mike Stallings were both major influences on my management style. Both were heavily focused on the trades," Morales says. "Although transactionally reps work for the manufacturer, we ultimately serve the trades."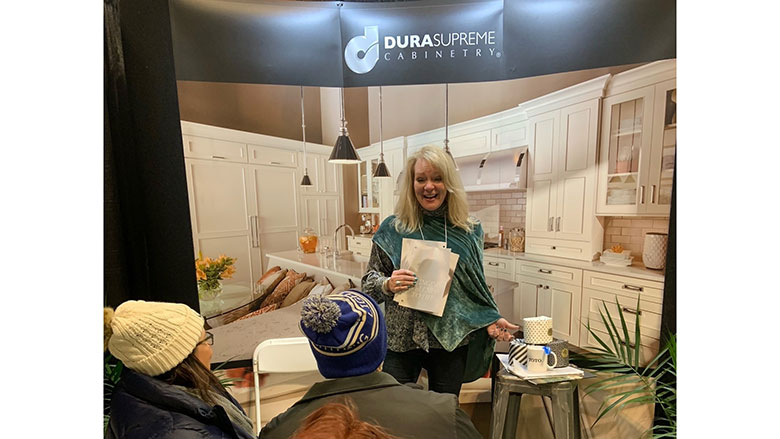 "Jim and Mike also put a great deal of emphasis on working with the design community," he says. "So I learned from them very early on that you can help those communities and you can learn from them too."
At this stage in his career, the family-like relationships he's made with members of these communities is one of Morales' greatest achievements. "My coworkers and friends in the contracting and design communities make this business fun," he says. "Meeting people every day and the obligation I have to pay it forward and give back to this industry are reasons why I do what I do."
It's all about the team
TMI has approximately 20 employees, both part-time and full-time, that cover Tennessee, Louisiana, Mississippi, Alabama and the Florida Panhandle and represent more than 25 manufacturer lines.
Over the past 25 years, TMI has learned a thing or two about growing and maintaining a rock star team.
Richie Sherer, vice president of sales, points out TMI has tapped into a unique resource to build a strong, knowledgeable team — folks who have retired from their full-time careers in the PHCP-PVF supply chain.
"A lot of valuable knowledge has retired from our industry," he points out. "We have a group of part-time people we affectionately call the 'Gray Squad.' These are people who have worked for manufacturers or wholesale business all their life — or even been owners of wholesale businesses. So they have a lot of knowledge; we embrace those guys and get them to come work with us. We learn from them and they've been a huge asset to our efforts."
Jessica Kolaitis, CPMR, vice president of operations, handles all of TMI's day-to-day operations — accounting, inventory control, marketing and more. Morales' says Kolaitis is "the glue that holds us together."
Kolaitis is also a good example of Morales' hiring strategy. Just over 10 year ago, Kolaitis was looking to get out of her background college athletics and connect with Tim through a mutual friend. "About three months after I connected with Tim he called and offered me a job."
Morales says almost all of TMI's employees were found through "someone who knows someone."
"If you're looking for talent to add to your team, more than likely someone in your network knows someone that could be a fit," he says. "That's one of the great values of networking with our industry associations such as ASA, SWA and AIM/R — your network is always growing."
Morales, Sherer and Kolaitis all agree that the team TMI has built is hands-down what the three are most proud of.
"I'm most proud of the team we've built, the culture we have and the experience we've all gained," Morales says. "When you build a company from the ground up, you aren't always confident you'll get to the point of having a strong team who works well together and motivates each other, but I can proudly say we've achieved that."
Sherer echoes Morales' pride, adding he couldn't imagine working anywhere else, and the team at TMI has been a blessing in his career.
Kolaitis says she's especially proud of the customer service team at TMI. "They've effectively adapted their roles over the past couple of years," she says. "No matter what issues arises, someone on our team will find an answer, so I'm really proud of how they have addressed these challenges."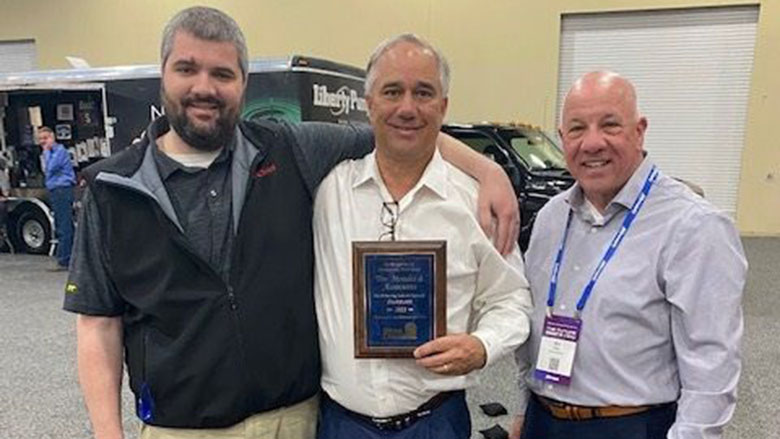 Embracing technology
TMI is never shy to embrace new technology. In fact, the company was ahead of the curve when COVID hit with having a large portion of its employees already working remote.
Kolaitis points out that although the company was prepared to work remotely, keeping the company culture in tact was both a challenge and a top priority.
"Celebrating the small successes has been a great way to keep everyone connected and motivated," she says. "For example, if we get a customer compliment or if we are celebrating an achievement, we'll share it with the whole team. Small things like that have made a big difference in keeping the culture positive and uplifting."
Morales points out that TMI began embracing technology more than 10 years ago, as it was open to remote work and employees before it became the norm.
"Not only does being open to remote work expand your pool of candidates, it helps immensely with work-life balance," he says. "We have always been and always will be a family-first business. If someone needs to go do something with their kids or for their family, you won't get a challenge from us. Not everyone thrives in a cubicle environment."
A lot has changed technology-wise in the past 25 years. Morales says no matter what's developing technologically, one thing that won't change is the No. 1 priority — to serve the customer base.
"Technology is evolving at an exponential rate. The only thing we can do is embrace it and get on board," he says. "Our job is to be proactive to make sure we engage with the technology in an effective way that serves our customers."
Morales also cites being proactive as an important way to tackle today's supply chain issues and complex marketplace.
"It's about being proactive in an evolving world. If there's a problem in the supply chain, you can't just sit back and wait until the problem hits the customer," he says. "You have to get out in front of it and communicate to your customer, let them know there's an issue and develop a plan to address it."
As eCommerce continues to develop, Morales says there's no point in feeling threatened by it, because it's not going away.
"Don't be a victim of technology and eCommerce," he says. "We've acted proactively in this environment by helping our distributors access and load manufacturers' content and data onto their platforms."
Sherer points out that TMI uses the "don't be a victim" mentality often. "If there's a problem, just deal with it," he says. "If I get bad news late in the evening, I'm going to call that customer first thing in the morning and work together to find a solution."
Muscle memory
One of the major keys to success for any PHCP-PVF rep is adding value for its supplier and distributor partners. Morales says that as a multiline rep part of TMI's value is the synergy it offers with the lines it represents.
"There are a lot of products that can't be installed without one another," he explains. "So if you get a call from a fab shop needing a lot of torches, you need to be able to offer them copper fittings to go along with it."
Morales adds that it's important to recognize the synergy among contractors and designers. "The contractor that installs the backflow preventer is the same contractor that installs the enclosure. It's also important to recognize on the design side that the same civil engineers are going to specify both products as well," he says.
In addition to continuously providing solutions and value, Morales says successful reps of the future need to sell upstream.
"We as reps tend to focus our sales downstream to hit our sales numbers and monthly obligations, but there's a constant influx of people new to the industry on the manufacturing side, and sometimes we fail to go back upstream and point out the value we're delivering."
Short term goals for TMI are clear: Meeting sales obligations, focusing on employee development and retention and remaining profitable.
"At the end of the day, we're here to make money and to help those we work with pay their bills, put their kids through school, etc.," Morales says. "But the long term goal is to make sure these practices and the foundation we've built over the past 25 years are like muscle memory."
Sherer says continuing to develop strong talent and relationships will always be a goal for TMI. "Anyone can be your partner in good times, but who will be there during the 2008s and the 2020s?" He says.
"We will look for new ways to serve our customers. We will remain flexible and adapt to challenges," Morales says. "We will instill the leadership techniques we've learned to set the company up for another successful 25 years. At the end of the day, our goal is to be an easy resource for our wholesale customers, a solution for our designers and contractors and the most efficient, cost-effective path to market for our manufacturing clients."