Danny Mariscal, chairman emeritus of Hirsch Pipe & Supply Co. located in Southern California passed away at the age of 83 on Feb. 8. His 57-year commitment to Hirsch Pipe & Supply Co., our employees and our customers will be sadly missed, but never forgotten.
Danny started working at Hirsch as a bookkeeper in 1965 under the direction of Joe Hirsch. He quickly saw all sides of Hirsch, from completing odd jobs around the warehouse to assisting with sales at the counter. Through this experience, Danny fell in love with the organization, leading him to rise the ranks to become office manager. What Danny fell in love with at Hirsch was their unwavering dedication to people and service; but where he saw the opportunity was improving efficiency. His career became one dedicated to improving operations and processes at Hirsch and continuous improvement remains a core value at Hirsch today.
In 1979, after seeing the vision and dedication that Danny had for Hirsch, Joe Hirsch turned over the reins to Danny. Once Danny took over the business, his vision led to expanding the business including adding more locations, adding new billing and payroll technology, and implementing computer systems to manage inventory. Danny's legacy of Hirsch's service-first approach, while improving the efficiencies to support scalable growth were instrumental in the growth of Hirsch.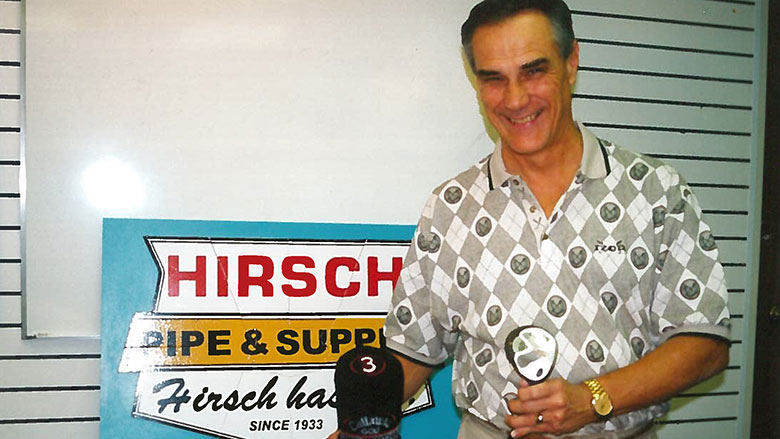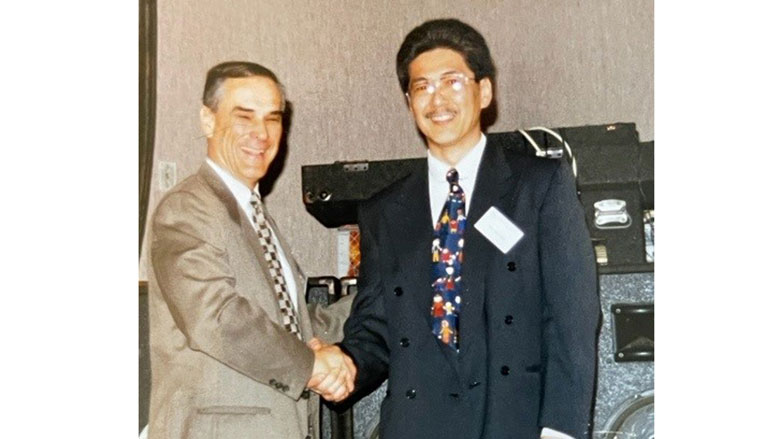 Once he felt confident with the infrastructure he'd brought to the business, Danny refocused his energy to where it all started: sales. His insight and knack for innovation lead him to the promise Hirsch lives by to this day: Hirsch Has It. It was a promise that packed a lot of guarantees: that inventory would be in stock, that your product would be delivered when you needed it, and that you'd be able to complete your job and be successful.
As the 1990s approached, Danny began to think about finding a successor who could not only carry on the legacy that they had built, but continually modernize, improve, and grow the company. As legend has it, one day Danny was at a birthday party in 1991 with his daughter and her family, and got to talking with his son-in-law, Bill Glockner. Bill had just graduated from business school and was finding himself frustrated in his computer consulting role. With constant travel and a demanding schedule that didn't leave much time for family, Bill was looking to change things up. So over some cake and candid conversation, Danny and Bill struck up a deal that would become famously inked on a party napkin: Bill would join Hirsch effective immediately as Danny's successor.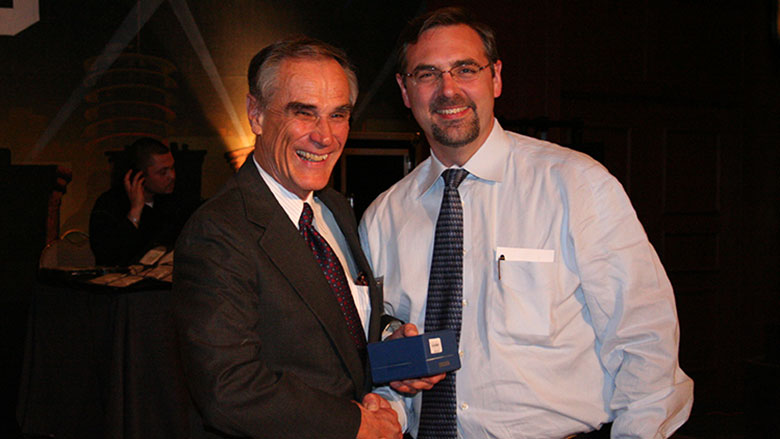 Bill Glockner, president and CEO of Hirsch Pipe & Supply stated, "Danny Mariscal took over from Joe Hirsch and enhanced Hirsch's reputation for deep inventories and excellent service. More importantly, he developed a special culture and inspired the Hirsch Values which he modeled for the Hirsch family.  Danny always treated everyone with respect, kindness, and grace. He brightened the day of everyone he touched. We are forever grateful for how he made everyone's lives better."
Jiro Akasaka, vice president of branch operations and 45 Year employee of Hirsch states, "I was lucky enough to be hired by Danny back in October of 1976.  Danny taught and mentored me on how we should treat our customers and employees. He also taught me everything about our business. Danny always treated everyone with kindness and respect and made everyone feel good after talking with him. I cannot thank Danny enough for all the support he provided me throughout the years and I can honestly say that I would not have made it without him. Thanks Danny! You are the father of the Hirsch Culture and will be truly missed."
Danny's legacy will forever be remembered by everyone who had the pleasure of knowing him and working with him. He will always be known for the innovation he brought to the business and his unwavering support of all of the people he worked with. Since Danny's passing, we have received an outpouring of support and memories. Should you wish to share your memories or condolences, please email Bill Glockner's office at teambill@hirsch.com.