The latest data from the CJ Driscoll & Associates 2019-2020 Mobile Resource Management Report says adoption for GPS tracking/fleet management technology is more than 50% across all industries that operate vehicles and other mobile resources. 
In an era where circumstances are often changing and the economy is suffering, one thing remains the same for distributors; keeping product moving is a must. Fleet management and GPS tracking software allows distributors to see where their product is moving at all times and make adjustments that lower overall costs.
SOLVING DISTRIBUTOR PAIN POINTS
Likely the top concern among distributors currently is reducing costs. Reza Hemmati, vice president of product management, fleet and asset intelligence with Spireon, a vehicle intelligence provider, explains that a fluxing economy is reason for taking advantage of fleet tracking software.
"When the economy is hot, distributors and suppliers need fleet tracking to do more with less, keep up with high demand, and maximize utilization of their fleet," he says. "When the economy is cool, fleets need GPS tracking to reduce costs and right size their fleet. Regardless of the economic climate, fleets can always benefit from a fleet management solution to optimize their operations and lower costs, helping them remain competitive." 
Another challenge facing distributors with fleets is driver recruiting and retention. Ryan Driscoll, vice president of marketing at GPS Insight, a fleet tracking software company, says smart camera systems are a great way to help with driver performance. 
"Many businesses are looking for more context when coaching drivers on how to be safer on the roads to help reduce accidents, maintain brand reputation and reduce insurance premiums," he says. "While GPS tracking systems provide a great deal of information about driver behavior and help make them safer on the roads, the next level of insight comes from cameras. Smart cameras use AI to scan the driver and the road, making managers and drivers aware when safety events happen — whether positive or negative. These events are scored for a driver scorecard, and drivers can be ranked by safest or most at risk. The positive and negative events are stored into clips that can be accessed anytime in the web-based software and used to help coach drivers towards safer behaviors."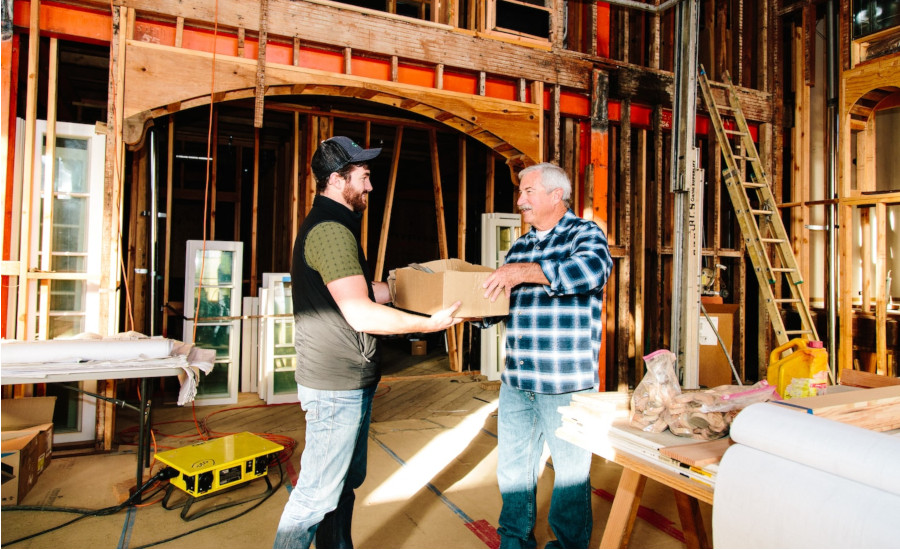 A product delivery using Curri, an on-demand supply and material delivery service. Photo courtesy of Curri.
Smart cameras can provide proof of not-at-fault in the event of an accident, good defensive driving and compliance with company policies. Driscoll notes that, unfortunately, with the COVID-19 crisis, there has been an uptick in the risk of fuel card fraud.
"Some employees may be feeling desperate, leading to an increased risk of fuel card fraud," he notes. "Integrating fuel cards with GPS data can detect possible instances of fuel card fraud by tracking vehicle information, as well as the amount of fuel purchased. For example, if more gallons are pumped than the vehicle can hold, someone may be using your fuel card to fuel non-company vehicles."
Hemmati explains that safety and ease of use are two important factors affecting distributors and their fleet right now. 
"With frequent regulatory changes due to COVID-19, software applications need to be as easy to use as possible in order to make compliance less of a burden," she says. "When we co-developed our Electronic Logging Device solution with Gorilla Safety, ease of use for both the driver and the fleet manager were our primary goals. 
"The key to addressing the driver recruiting and retention issue is driver satisfaction and earning potential. If your driver is wasting time on paperwork or struggles with apps, he's losing miles. If he's losing miles, he's losing money and looking for greener grass elsewhere. Our Driver Scorecard mobile application makes safe driving fun for the driver. He can see how he stacks up against his team members. When fleets gamify their safety programs with incentives and recognition, it's a win/win in that the fleet improves its safety scores, while its drivers get rewards and build loyalty."
SAVING MONEY
The easiest areas for fleets to reduce costs are in fuel, maintenance and labor. GPS tracking and fleet management systems make it possible to track idle times, and optimize and monitor routes taken by drivers; both ways to reduce fuel spending.
"While the cost at the gas pump is low right now, you can leverage fleet management technology to reduce those costs even more," Driscoll explains. 
For distributors that have their own fleet vehicles, maintenance can become costly. Many fleet-tracking software platforms provide the ability to create automatic maintenance schedules with reminders, as well as vehicle inspection reporting processes, ensuring that drivers check in with the maintenance team immediately.
"Monitoring diagnostic trouble codes can ensure that vehicles don't break down on the road, and can limit downtime by getting them in for timely service," Driscoll notes. "You no longer need to rely on drivers to remember to tell you when their vehicles need service. This can significantly reduce your maintenance costs and keep your vehicles safe to operate."
Using GPS data provided by a tracking software can also help reduce labor costs. "Using GPS data to compare timecards to actual time worked will allow you to be more efficient with your technicians' schedules by understanding when they are remotely starting and ending their days," Driscoll says. "You'll be able to see their routes and the amount of time spent on jobs. Containing these labor costs could have a significant impact on your ability to meet the challenges presented by the coronavirus situation."
Image-capturing technologies are another aspect of fleet tracking that helps improve efficiency and cut costs. 
"Access to image capture and retrieval means that fleets are not only able to know when a trailer is loaded or unloaded, but they have the ability to see it, save it and share it with digital images," Hemmati says. "This allows fleets to save driver time by ensuring trailer readiness before pickup, improving shipper practices by having visual proof for detention management and billing, and resolving damage claims quickly with photographic evidence of what and when damage may have occurred."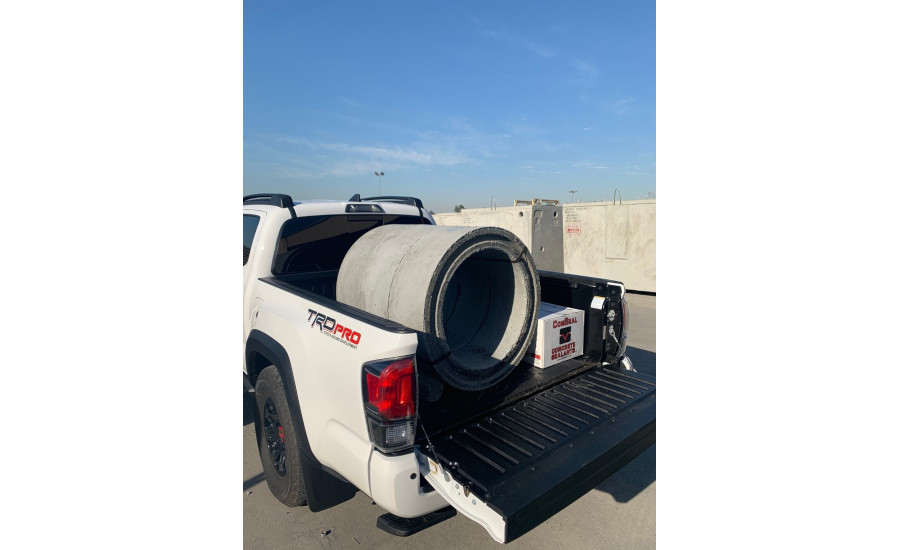 A pick-up truck delivery using Curri's services
DEMAND IS ELASTIC
New and innovative options are becoming available in order to meet the real-time, ever-changing needs of distributors. 
"Especially at a time like this, distributors can't always predict their demand. One day they may need a full fleet route, while another day they need a quick delivery of products that can fit in a smaller vehicle. We aim to solve an expense that up until now, has just been accepted by distributors," Matt Lafferty, Curri CEO and co-founder says. 
While distributors have to be prepared for large orders and deliveries, Curri's research shows that roughly 60% of products being delivered can actually fit in a car. Distributors are able to schedule a pickup truck with pipe racks, or just a car to efficiently make a same-day delivery, saving them the cost of remaining "fleeted up" at all times. 
With many distributors operating with employees on reduced hours during COVID-19, if a sale happens during certain times of the evening, product might not be able to be delivered as quickly. Curri services are available to provide real-time delivery options after normal business hours or when fleet drivers aren't on the clock.
"I like to think of Curri as a secret weapon in our customers' back pocket," Lafferty says. "You can say 'yes' to a sale and 'yes' to same-day delivery using our elastic, adaptable fleet option." 
Companies such as Ferguson, Winsupply, Hajoca and MORSCO use Curri as an augmentation to their regular fleet, Lafferty notes. 
How it works:
Arrange your order in the mobile app, enter pickup and drop-off location and book or schedule the delivery.
Skilled drivers in the correct size vehicle pick up orders and check for accuracy.
Real-time updates and live tracking are available to keep an eye on the status of your delivery.
Proof of delivery signatures and photos provide information on exactly who received the delivery and where the material was left.
"I have heard people say that the construction industry is behind when it comes to technology, but I don't think that's true. I think specific technologies need to be developed in order meet the demands of the industry, and once it's available they are more than ready to take advantage of it," Lafferty notes.