F.W. Webb Co. recently appointed Robert Mucciarone to the newly created position of chief operating officer.
 "As a key contributor to the company's growth and success, Bob Mucciarone is the logical choice to fill the new, critically important COO role," F.W. Webb President Jeff Pope said. "Bob will spearhead efforts to propel the company forward by building on our reputation and strengths – offering best-in-class products backed by high levels of expertise and personalized customer attention."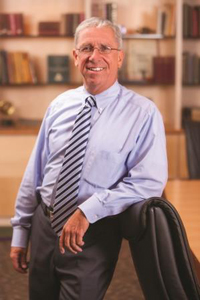 Robert Mucciarone 
F.W. Webb has expanded the scope of its business in recent years from the company's traditional plumbing, heating, cooling and PVF mainstays. Soon to mark its 150th anniversary, the company now specializes in 14 areas of expertise, including fire protection, building and process controls, and high purity process components.
A 30-year veteran of F.W. Webb, Mucciarone is a graduate of Boston College and most recently served as the company's chief financial officer. A search is underway to fill the CFO role.
---
HELPFUL LINKS: