Houston-based
Alloy Metals and Tubes International
recently announced
Christopher Salinas
has joined the company as senior outside sales representative.
In this capacity, Salinas will be responsible for selling instrumentation tubing, as well as tubing used in measurement while drilling, and logging while drilling operations. Salinas comes to AMTI from Sandvik Materials Technology. He also previously worked at Reliance Steel and Aluminum.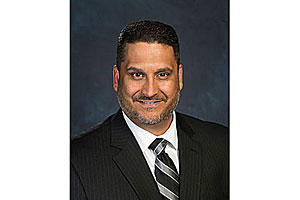 Christopher Salinas
"We are extremely pleased to have Chris on board," said Pamela Bridgeman, vice president of sales at AMTI. "He brings a wealth of tubular products sales experience and a proven ability to grow market share."
AMTI distributes nickel alloy and stainless-steel tube and bar around the world for the offshore oil and gas sector, and for the refining and petrochemical industry.
---
HELPFUL LINKS:
Alloy Metals and Tubes International
Follow Supply House Times on Twitter!
Find Supply House Times on Facebook!
Join Supply House Times on LinkedIn!
Supply House Times is on Google+