In the 2021 State of the Industrial PVF market feature, the industrial PVF sector was facing a set of challenges that market experts described as "the perfect storm." Top concerns among pros in the industrial sector included commodity price increases, tariffs and trade disruption, freight inflation, fleet shortages and — of course — the ongoing lack of skilled labor.
Today, all of those concerns are still at play. So what's the difference when comparing this year's state of the market to last year? According to a few industry experts, the sector is experiencing enough demand to say the market is in decent shape overall. Better yet, there are technology advancements happening to provide relief from some of the ongoing challenges mentioned above.
Joe Pro, president of Pennsylvania Machine Works (Penn Machine), says there are many opportunities in today's PVF markets, despite undeniable challenges. "We are expecting the energy markets to rebound in spending as our economy demands more oil, gas and chemical production. Alternative fuels are a growing sector along with LNG, Data Processing, Clean Water and Carbon Capture," he says. "The greatest challenges that we hear from distributors are dealing with the labor shortage, baby-boomer retirements, rising prices and supply chain disruptions."
Pro explains that while most functions of distributors are not easily automated, that's not that case on the manufacturing side. "To deal with labor shortages, we are implementing robotics where possible on the manufacturing floor. We have expanded our employment searches, offered training and are about to roll out an employee referral program. For raw material shortages, we have increased the number of approved vendors we use."
Daniel Hogge, vice president, Ferguson Industrial, agrees, pointing out that on the distribution side, business operating models are shifting in order to accommodate lack of labor and other concerns. "The IPVF market faces significant change, accelerated by the pandemic and this year punctuated by record inflation. The industry's road to recovery continues from shifts in business operating models to labor shortages and continued supply chain shortages."
Hogge adds that although everyone is under pressure, the industrial PVF sector is still business as usual.
All industrial PVF professionals agree labor is the No. 1 cited concern — and it's not isolated to the PVF or plumbing industries.
"With an aging workforce and a shortage of incoming talent, finding and retaining qualified workers has gotten increasingly difficult in all skilled trade-related sectors. Our customers list it as their top concern," Hogge explains. "To address the skilled trade labor shortage, Ferguson has committed to donating more than half a million dollars in 2022 to support the skilled trades, including investments in several programs. We believe it is essential to introduce the skilled trades early to young people as a career path. So, we've invested in ACE mentor, an award-winning afterschool program with more than 70 chapters in 37 states designed to attract students into pursuing careers in construction and engineering."
Rob Raban, president of California-based master distributor Industrial Valco, says focusing on a consistent hiring strategy is key to keeping a strong workforce.
"You have to hire according to your company values and don't settle, as tempting as it may be to fill a warm body into an unfilled position," he says. "Shared values and a fair market wage are your best chances to hold onto quality people."
Over on the East Coast, Kip Miller, president of Eastern Industrial Supplies, is experiencing the same labor qualms. "Finding new qualified staff is a challenge — we have an above average amount of job openings," he says. "To address this, we have doubled our normal amount of summer college interns, many of whom will receive job offers for work beginning soon after graduation."
Hogge points out that thinking outside the box is necessary as the PVF industry — at every level of the supply chain — works to fill the workforce pipeline.
"We must think more deeply about the role of diversity and inclusion in our industry. Ferguson has invested in the National Association of Women in Construction, whose purpose is to strengthen and amplify the success of women in the construction industry with its more than 115 chapters across the country," he says. "With more than a dozen other initiatives dedicated to developing the next generation of a skilled workforce, I am thrilled to be a part of an organization making a difference in our industry by changing the perception of the trades."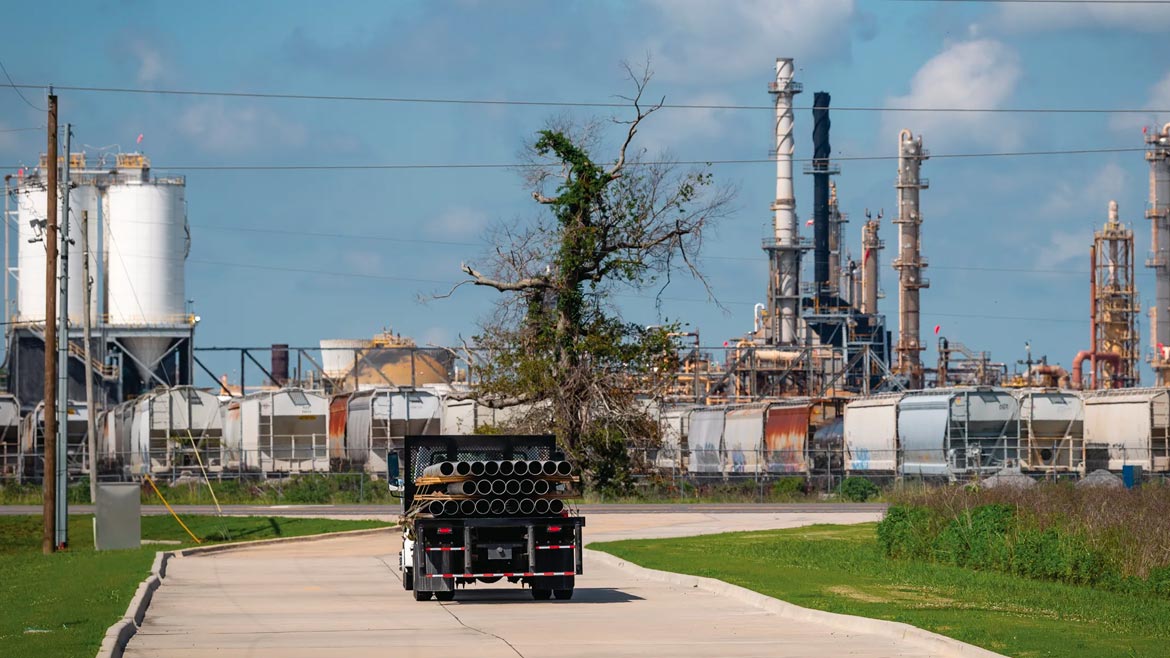 OIL & GAS AND COMMODITY CONCERNS
Industrial PVF players in the oil and gas sector report that the market is strong and active, but uncertainty looms due to global factors.
"Market activity is healthy across the country. The gulf coast in particular, with oil prices hovering at $100/bbl, is very active," Raban says. "Price increases have been steady for the last 18 months. With supply chain issues now improving over time, prices have stabilized and the market seems healthy."
Hogge points out the rebounding price of crude oil. "The oil and gas market has been active in recent months as a response to the rebounding price of crude oil since the beginning of the calendar year," he says. "But as always, uncertainty and global geopolitical factors are ever-present."
Penn Machine's Pro waves a caution flag when discussing the oil and gas market.
"The oil and gas markets are in a very difficult position right now, facing unprecedented demand during a world crisis in Ukraine. Europe is faced with terrible choices of using Russian oil and gas or crippling their economies by boycotting Russia," Pro explains. "U.S. demand is strong as a post COVID-19 economy lifted off. All of this with a backdrop of an Administration that has destroyed any incentive for energy companies to invest in infrastructure or pursue increasing output."
When it comes to other commodities, price fluctuation continues to challenge projects, and experts expect more clarity as the rest of 2022 plays out.
"Commodity prices have certainly been a challenge, to say the least. As mid-July, softening and declining commodities have the industry concerned over recession. Copper has fallen to a two-year low and HRC as well as nickel have declined," Hogge says. "The next few months should provide more clarity on where these markets will settle."
Pro agrees, noting projects are constantly disrupted due to commodity pricing. "Commodity price increases are already starting to slow down new projects. We are constantly requoting previous bids because of higher raw material costs and longer lead-times."
ESG AND POLITICAL ACTIVITY
Another major factor in the health of the industrial PVF sector lies in the hands of government officials as they make environmental regulations and allocate infrastructure spending.
Industrial PVF distributors and manufacturers find ESG activity both exciting and troubling.
Raban explains distributors could aid ESG efforts nationwide by helping define what all falls under the ESG umbrella.
"Our industry could do a lot with the ESG push by helping to define what should be included as part of ESG. For example, clean renewable energy is seen as the only solution by those who believe the CO2 emissions from fossil fuels are warming the planet and causing negative climate change. But renewables only go so far and cannot meet our nation's energy needs," he explains. "I believe the PVF industry can greatly benefit by promoting carbon capture and storage (CCS) as an ESG inclusive and practical way to continue the benefits that fossil fuels bring to society (dependable supply infrastructure that delivers affordable and reliable energy) while removing the negative effects of CO2 emissions."
Biden's Infrastructure Spending Bill should provide some opportunity for active and new projects in the PVF sector. "The Infrastructure Spending Bill is targeted Clean Drinking Water, so we expect construction and modernization of schools, hospitals and government facilities to increase in the next several years. Penn Machine is now NSF-61 and NSF-372 Certified to meet the Clean Drinking Water requirements," Pro says.
Although opportunity lies in the passing of the Infrastructure Investment and Jobs Act (IIJA), according to Hogge, navigating the program funding will be challenging.
"There will be a learning curve for the communities not accustomed to using federal funds, and they may need additional resources to access the funds. This will take time and resources will be available to help communities access and secure the grants through an industry network including Ferguson Waterworks and the Design-Build Institute of America (DBIA.) Therefore, few projects will begin in 2022 and 2023. Additionally, given the scope of most infrastructure improvement projects, we may see the impacts of the IIJA projects span five to seven years."
Eastern's Miller notes there is still much uncertainly when it comes to how governance and legislative activity will affect industrial projects, saying, "It is too early to know which way these headwinds may blow, pending the results of upcoming elections."
Although uncertain, Hogge says distributors should find excitement in the ability to be a part of ESG efforts.  
"This is an exciting time to be in this industry. There are many opportunities to operate responsibly and act with the environment and surrounding communities in mind. Fortunately, many of our customers are not waiting for the push; they are currently looking for methods and procedures to adopt now to minimize the harm they cause to the environment," he says. "As our customers work to improve efficiency, reduce emissions and cut energy costs, we are exploring ways to help them redefine project success while advancing these sustainability goals. To execute these goals, Ferguson Industrial is starting the process of upskilling associates to deliver intelligent solutions to our customers to help them advance their sustainability goals through solid advice and unrivaled project management services."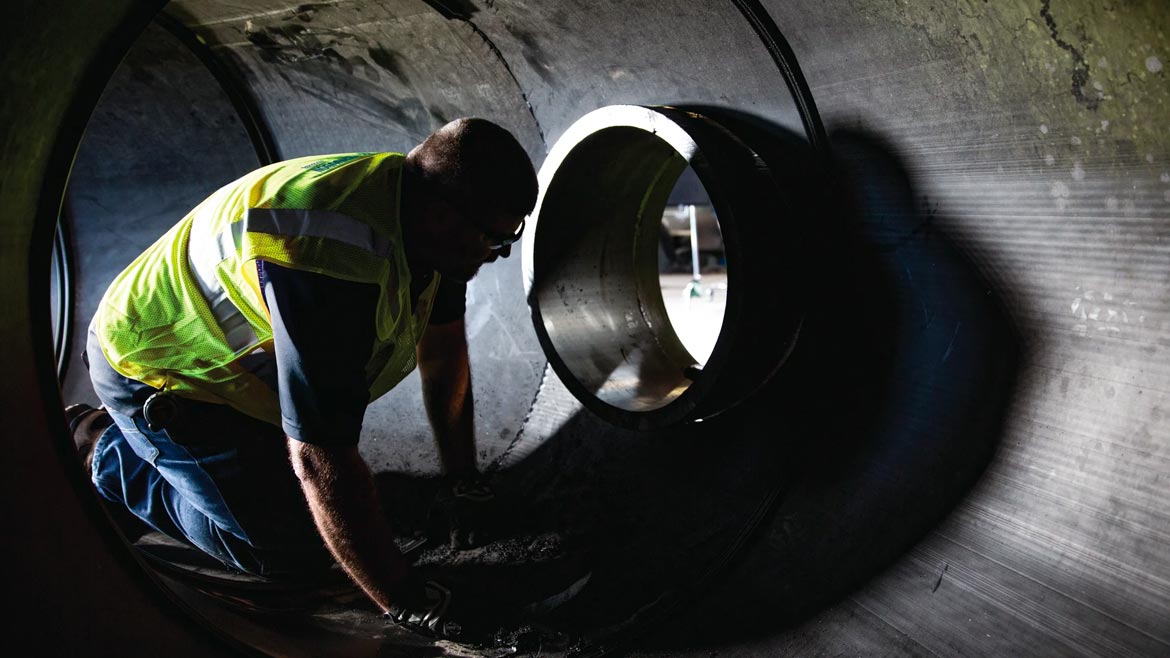 CAUTIOUS OPTIMISM
The challenge with planning for the future of the industrial market is that most, if not all, of the factors and challenges are out of the hands of professionals and are oftentimes unpredictable.
For the most part, these experts agree that the recovering economy will continue to fuel healthy demand in the industrial sector, and addressing ongoing challenges requires nimbleness and adaptability.
"I anticipate the industrial PVF market will ebb and flow a bit with interest rates rising as the FED attempts to curb inflation, but our economy is still robust and there are so many projects and labor needed that I'm optimistic about finishing out this year and next very soundly," Raban says.
Miller emphasizes the importance of acting quickly in an unpredictable marketplace. "We anticipate our sales volume to remain elevated into the fourth quarter of this year.  Beyond that, we all must be ready to quickly adjust to shifts in the market."
Hogge uses "cautiously optimistic" as a way to describe his feelings about the future of the industrial PVF market.
"Considering most factors that got us to today were utterly unforeseen, predicting the next few years requires some educated guesswork. Although we have seen multiple projects delayed due to commodity price inflation and general concerns around global supply constraints, we've also seen project work pick up in other areas," Hogge says. "We are cautiously optimistic knowing the many challenges ahead. Our strategy has been proactive communication and complete transparency with vendors and customers."
 Pro brings it back to the optimism surrounding new technology enhancements in the marketplace.
"We think the next wave of opportunities in PVF will be surrounding new technologies to make fossil fuels cleaner, develop hydrogen and alternative fuels and carbon capture facilities. We look forward to a strong several years as many facilities throughout the world ramp up to meet post COVID demand."
---
Photo courtesy of Ferguson Industrial