PEOPLE NEWS

►

Coburn Supply veteran Geyser announces retirement after 46 years
In October, Coburn Supply honored General Manager Bill Geyser, who retired after 46 years of service with the company.
After receiving his MBA from TCU, Geyser started as an outside salesman at the Galveston, Texas, branch. With hard work and dedication, he became the Galveston branch manager before taking over the Beaumont distributorship, Coburn's explained. From there, Geyser went on to become the first general manager for Coburn's East Texas region and a member of the executive team. 
Executive Vice President Michael Maloney said: "Bill traditionally leads the company in sales, but that's not what we value most about him. Bill's colleagues say that he always shows his fellow employees love, commitment and dedication. It's especially touching to me that so many use the word 'mentor' to describe him. After 46 years, it's hard to say goodbye, but we are grateful for all his service to Coburn's."
Geyser will enjoy his free time with his wife. Susan, his family and grandchildren.
With Geyser's retirement and with the continued growth of Coburn's, the company has made changes to its personnel and leadership in the southwest Louisiana and Texas markets, taking effect immediately.
In addition to his current branches of Galveston, Houston, Conroe, Conroe A/C, Baytown, New Caney and John Moore, Jim Fuller's territory has expanded to include Huntsville, Liberty, Beaumont and Groves.
Matt Hebert has taken on a new role as sales manager for all of Fuller's branches. Matt McKenzie will become the regional operations and inventory specialist in Fuller's branches and will work on the company's warehouse management system until the project is complete.
Mike Smith has taken over commercial sales for the southwest Texas market. Brian McNeely assumes the role of branch manager for Beaumont and will serve as regional manager for Beaumont, Groves and Liberty.
Darren Tramel has added Athens, Tyler, Lufkin, and Jasper to his Longview, Alexandria, Ruston, Pineville, West Monroe, Shreveport, Natchitoches, Texarkana and Bossier City branches.
Randy Weaver maintains his role as branch manager for Tyler and is now the regional manager for Tyler, Athens and Longview. Bubba Howell will continue to manage the Alexandria branch and is now the regional manager for Alexandria, Natchitoches and Pineville.
Chris Bilello adds Lake Charles and Deridder to his general manager duties while maintaining the GM role in New Iberia, Houma, Opelousas, Morgan City, Thibodaux, Eunice and both Lafayette locations.
Nick Morrison assumes the role of regional manager of DeRidder and Lake Charles. He will continue to manage the Lake Charles branch.
Coburn's president Patrick Maloney said these moves will put the company in a position to better serve its customers. "With these new assignments," he said, "Coburn's can streamline activities and increase efficiencies, all of which make us more nimble and responsive."
All Coburn's regional managers will report to the general managers of their respective regions.
COMPANY NEWS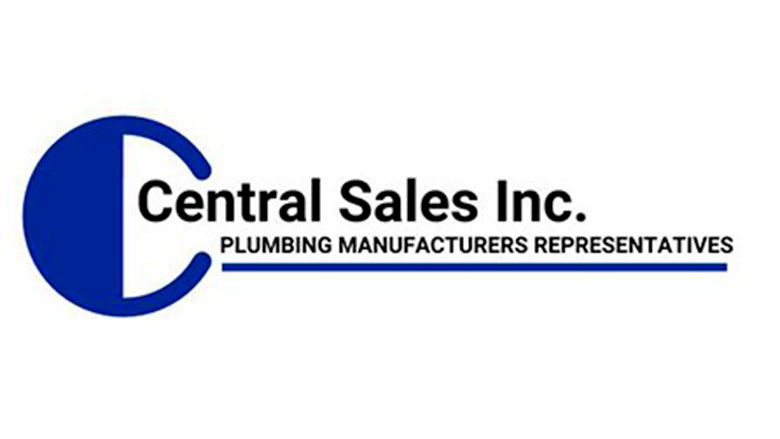 ► Oatey names new Nebraska, Iowa rep
Oatey Co. announced that Central Sales Inc. (CSI) is now Oatey's manufacturers representative in Nebraska and Iowa. The change comes as a result of CSI's recent acquisition of In Depth Marketing, effective Jan. 3. All In Depth Marketing employees have joined the CSI team.
Headquartered in Des Moines, Iowa, CSI was established in 2006 and has additional offices in Omaha and St. Louis. "We are greatly looking forward to representing Oatey Co. throughout our territory," said George Scheppmann, President of CSI. "Oatey has an extraordinary reputation for quality and excellence, and we are committed to working hard every day on behalf of Oatey and its customers."
"CSI is a leading manufacturers representative agency with a track record of driving growth and results for the manufacturers it serves," said Patrick Aquino, vice president, wholesale plumbing sales at Oatey. "We are pleased to welcome them to the Oatey team and look forward to a successful partnership."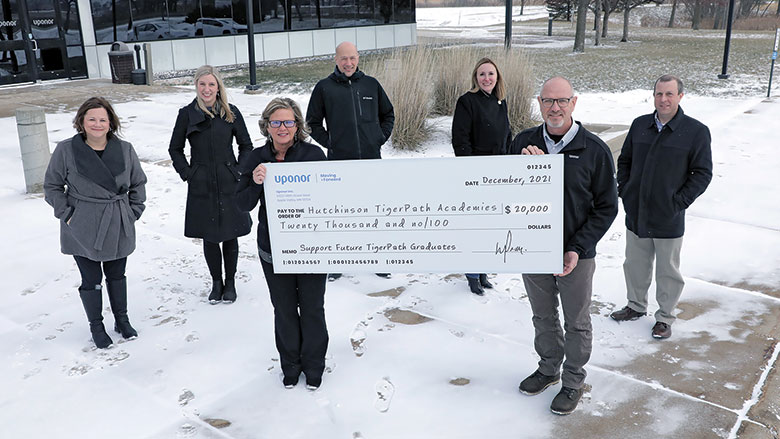 ► Uponor hires 100th employee in Hutchinson, donates to TigerPath
In late November 2021, Uponor North America reached a staffing milestone at its Hutchinson, Minnesota production facility. Uponor hired its 100th employee since 2018, when the company opened operations in McLeod County. 
Uponor has been rapidly expanding its footprint in Hutchinson despite some challenges presented by the COVID-19 pandemic, it noted. Uponor aims to hire even more employees as it expands its operations throughout 2022 and beyond.
As an ongoing show of commitment to the Hutchinson community and in recognition of this employment achievement, Uponor will provide a $20,000 donation to Hutchinson TigerPath Academies, an educational program at Hutchinson High School that merges traditional instruction with hands-on learning, rooted in real-world workforce opportunities.
This donation will help fund key initiatives aimed at helping students in Hutchinson attain meaningful experience needed to embark on their careers, all while helping to identify pathways for success in school or the workforce, Uponor explained.
"Supporting the future of programs like the Hutchinson TigerPath Academies ensures local students are prepared for whatever their career paths may bring. This donation is an investment in students who work hard, love their community, and are determined to make this region stronger and more sustainable for years to come," said Jen Hauschildt, vice president of Human Resources, Uponor North America.
"TigerPath enables students to understand how their education sets them up for success after high school. TigerPath also provides students with authentic career exploration opportunities that are a 'community conversation' rather than something that exclusively happens within the four walls of our schools," said Andrea Moore, TigerPath coordinator.
"The support, involvement and generosity of companies like Uponor help develop the right skills – and soft skills – of our students, while showcasing employment opportunities available to them at companies like Uponor in our community and beyond."
Uponor continues to expand its community outreach in Hutchinson, including sponsoring the Hutchinson Hockey Association this winter and supporting the Hutchinson Health Foundation. Uponor also serves as an active member of the Hutchinson Chamber of Commerce.
To learn more about TigerPath, please visit HutchTigerPath.com.